What Meghan And Harry Kept From Their Secret Backyard Wedding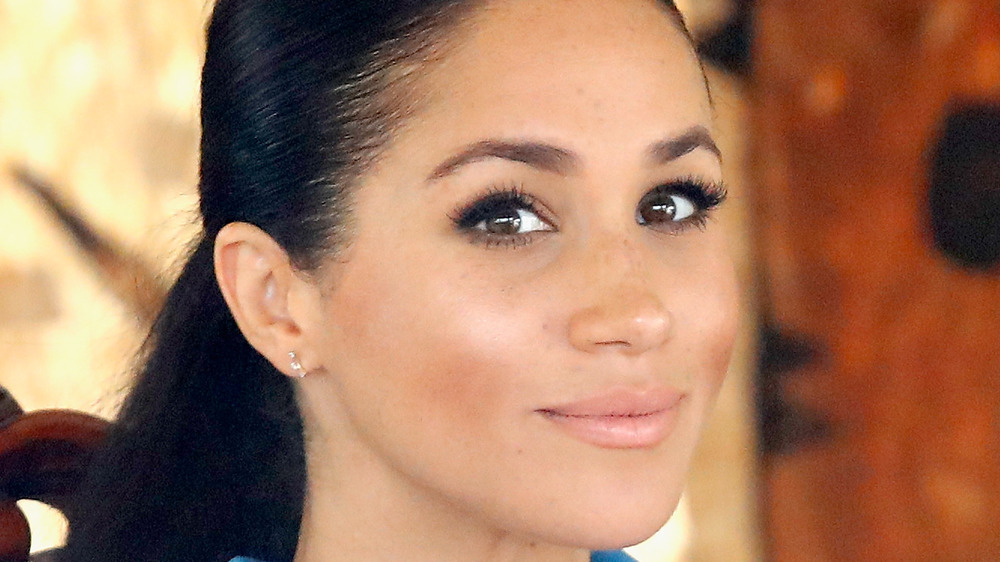 Chris Jackson/Getty Images
During their explosive sit-down with Oprah Winfrey, Meghan Markle and Prince Harry revealed that they celebrated a small, intimate wedding — just the two of them in their backyard – three days before their wedding at St. George's Chapel at Windsor Castle. The couple said that they "called the archbishop" in hopes of doing something on a much smaller scale, noting (via Today), "This thing, this spectacle is for the world, but we want our union between us."
And so, the couple exchanged vows right in their backyard in a special ceremony before their May 19, 2018, wedding date. However, according to wedding documents obtained by The Sun, their backyard wedding was never official. While the two may have had a ceremony together in front of the Archbishop of Canterbury, the documents, supplied by the General Register Office, list their official, legal wedding date at May 19, 2018. Nevertheless, the couple seemed to enjoy their secret wedding, which was apparently an emotional, spiritual ceremony and nothing more. 
There was one thing that the two cherished from that day, and they still have it. Read on to find out what that is.
Prince Harry and Meghan Markle are super sentimental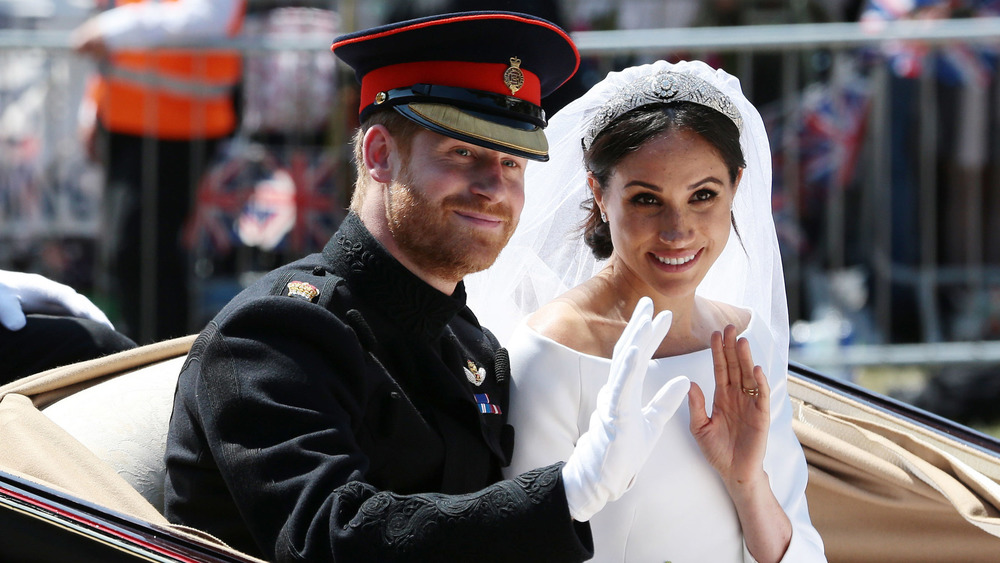 Wpa Pool/Getty Images
Meghan Markle and Prince Harry exchanged their own vows at their secret backyard wedding — at least, that's what they told Oprah Winfrey. It was those vows — those special words — that the Duke and Duchess of Sussex decided to keep. "The vows that we have framed in our room are just the two of us in our backyard with the archbishop of Canterbury," Meghan told Oprah (via Today).
In addition to wanting to do something just the two of them, Meghan told Oprah that exchanging vows with Harry before the big wedding really took the edge off for her, explaining, "I've thought about this a lot because it was like having an out-of-body experience I was very present for. That's the only way I can describe it because the night before I slept through the night entirely, which in and of itself is a bit of a miracle."