What Happened To Sasha Barrese After The Hangover Trilogy?
The Hangover revolutionized the comedy genre in 2009. With multiple sequels, countless quotable moments, and the onscreen bromance of a lifetime between Bradley Cooper and Zach Galifianakis, it's hard not to acknowledge the pop culture power of the hit franchise. Even Baby Carlos is still an icon! 
While some supporting stars like Ken Jeong went on to find wider fame, others disappeared from Hollywood entirely — or even forgot they were in the movie in the first place. Sasha Barrese, who played disgruntled bride Tracy, quit acting following the release of The Hangover III in 2013 after over two decades in the industry, per Insider. 
Barrese's first onscreen appearance was in 1989, and the star went on to have minor roles in films like Legally Blonde, American Pie, and The Ring, prior to 2009's The Hangover. She also had recurring parts in the TV series Just Shoot Me!, LAX, and Run of the House, according to IMDb, before leaving Hollywood. So what is Barrese up to today? Keep scrolling to find out!
Sasha Barrese is a professional poker player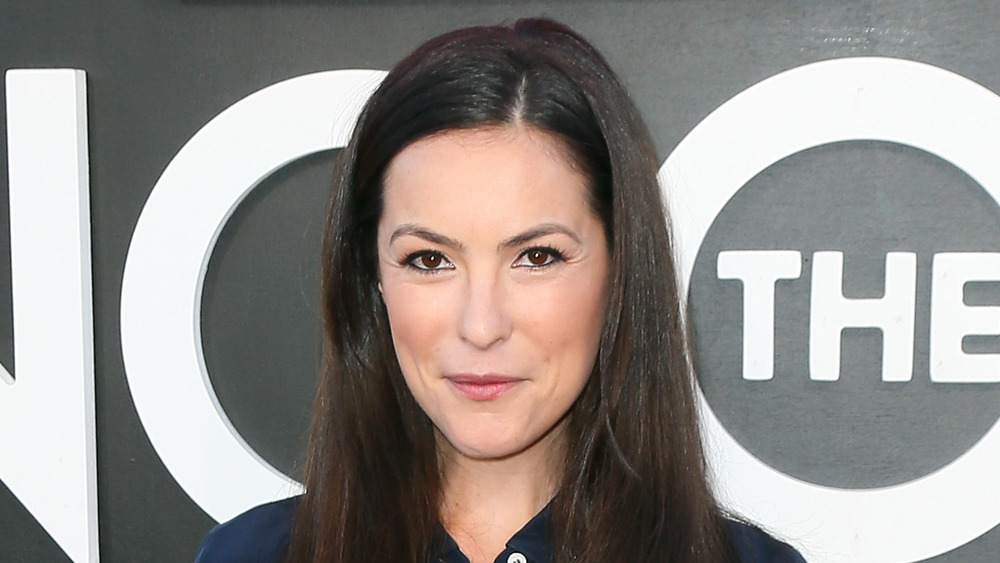 David Livingston/Getty Images
Sasha (née Alexandra) Barrese had a childhood fit for a movie queen. The daughter of model-actor Katherine Barrese, Sasha grew up in both Paris and Hawaii, according to Turner Classic Movies. Barrese herself went on to explore a career in the fashion world after making her screen debut at age seven. 
After leaving Hollywood in 2013, Barrese went on to compete in the 2014 World Series of Poker. "I'm Russian, so I've been playing games my whole life," Barrese told Poker Listings. "I was hosting a lot of [poker] games at my house and kind of beating everyone. I didn't want to take their money." Barrese bonded with The Hangover director Todd Philips, who placed in fifth during a 2005 World Poker Tournament in Los Angeles. 
Barrese also is vocal about gun control on Twitter, especially when it comes to "ghost gun kits" that are behind robbing poker players post-game. As for her personal life, Barrese is married to Suhaib Zaino, and mother to twins, per Bio Gossip.
Barrese seems to have found her post-Hangover happiness that ironically is still set in Las Vegas!