What Lisa Vanderpump And Kyle Richards' Relationship Is Like Today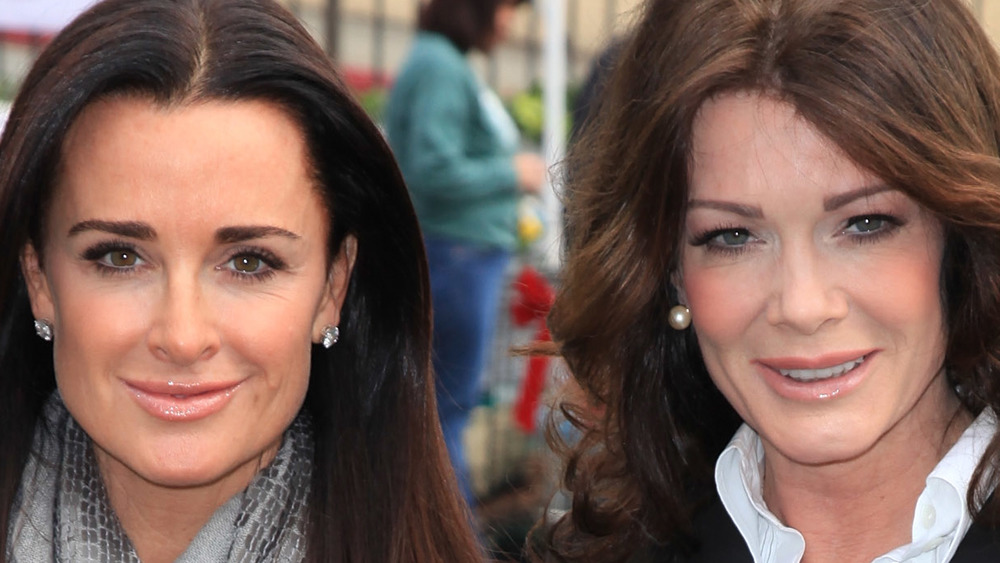 Angela Weiss/Getty Images
Lisa Vanderpump and Kyle Richards were close friends in the early seasons of The Real Housewives of Beverly Hills, but that all changed when the Puppygate scandal dominated the ninth season of the Bravo reality show.
The storyline — which centered on a puppy that Dorit Kemsley adopted from Lisa's dog rescue that later ended up at a shelter — shouldn't have caused such friction between Lisa and Kyle, but when the other RHOBH ladies accused the SUR owner of leaking the story to tabloids to make Dorit look bad, Kyle confronted her longtime friend. Lisa denied the leak and even swore on her children's lives that she had nothing to do with it, but Kyle questioned if the wealthy restaurateur valued her image more than her friendships. In the end, Kyle was kicked out of Lisa's Villa Rosa home by LVP's husband, Ken Todd, with the line heard around the world: "Goodbye Kyle!"
Lisa, who had been a Housewife since the Beverly Hills-based show's inception in 2010, remained estranged from most of her co-stars for the rest of the season. The longtime Bravo star skipped cast events as well as the RHOBH Season 9 reunion, then announced she was quitting the show, leaving Kyle as the sole original Housewives star.
But that was then — what about now?
Lisa revealed that she still doesn't speak to Kyle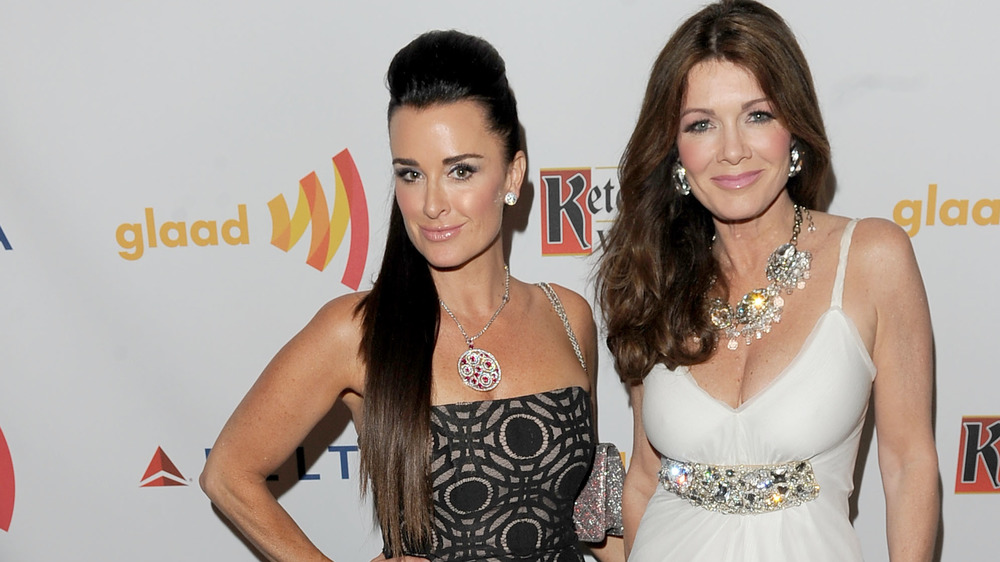 Jason Merritt/term/Getty Images
Although it has been nearly three years since the real-life drama played out, Lisa Vanderpump is still asked about her fractured friendship with Kyle Richards. In January 2021, she told The Skinny Confidential Him & Her Podcast that she ran into her former friend "a few times" while out and about in Beverly Hills. While she revealed that Kyle ran up to her and tried to say hello during their run-ins, she made it clear their friendship is finished. "I think when somebody doesn't have good intention for you, where does that leave a friendship? I want friends around me that have good intention for me," Lisa explained (via Monsters & Critics).
She later elaborated on the situation while on The Bellas Podcast. "I guess if somebody doubts you when you're swearing on your children's life, that's not an authentic friendship," Lisa said. "If somebody kind of enjoys your demise, or they don't make you feel good about yourself, that's not somebody [you] need around."
Richards has also noted that she bumped into Lisa several times since their shouting match, twice at Neiman Marcus and once at a restaurant. In an interview on Watch What Happens Live, Kyle dished that Lisa was "short" with her when she stopped at her table to say hello at the restaurant. She added that she still cares about Lisa and her husband, hugging him when she saw them — even after Ken Todd gave her the boot from their home.