Why RHOBH Star Dorit Kemsley Is Defending Hilaria Baldwin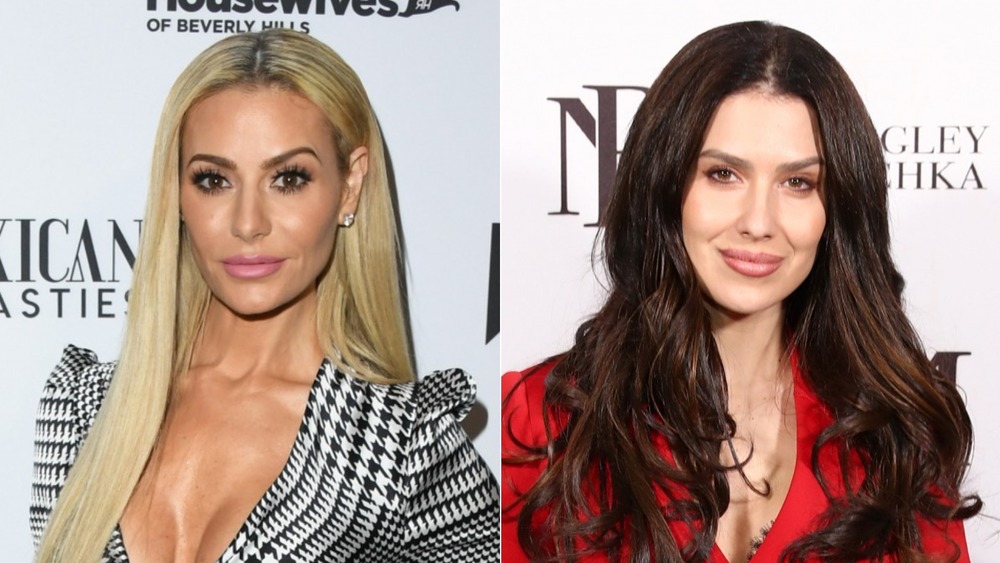 Jon Kopaloff, Cindy Ord/Getty Images
The Hilaria Baldwin Spanish accent scandal continues. Among the countless examples of Hilaria's allegedly "fake" heritage, a video featuring Alec Baldwin's wife offering her recipe for gazpacho on the Today Show went viral after she spoke in a heavy Spanish accent and then forgot the word for cucumber in English.
Hilaria has made several public appearances speaking with a Spanish accent, according to People, despite being born in Boston, Mass., which has led people online to accuse her of cultural appropriation and insensitivity to immigrants. Hilaria has since been active on social media to explain her side of the story and has even responded to several people who accused her of lying. But the situation has not gone anywhere nor has it died down. In fact, more people are weighing in, including Alec's brother, Billy Baldwin, who shared how he felt about Hilaria's scandal. In addition, Alec's daughter, Ireland Baldwin, jumped in to give her take on the situation. 
Since this all hit the fan, the Real Housewives of Beverly Hills star Dorit Kemsley also chimed in to comment on the Hilaria drama — and Dorit actually has a lot of compassion for Hilaria. Here's why.
Dorit Kemsley said she has been scrutinized for her accent, too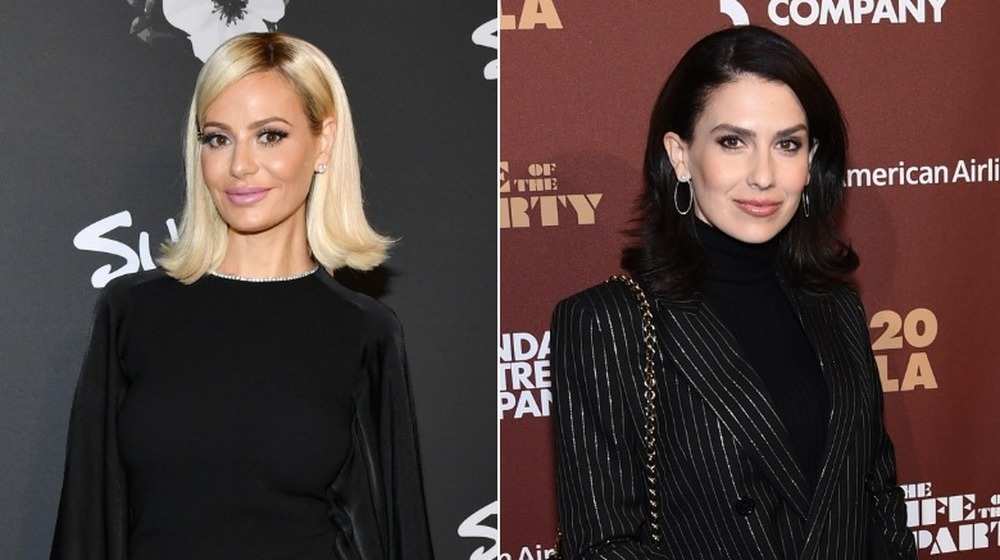 Amy Sussman, Jamie Mccarthy/Getty Images
The Real Housewives of Beverly Hills star Dorit Kemsley is feeling for Hilaria Baldwin in the midst of her Spanish accent scandal. Dorit jumped on Instagram Stories on Jan. 3, 2021 to say, "I feel bad for what she's going through in the press at the moment. I don't think she deserves it."
A major reason for Dorit's compassion comes from the RHOBH star's own personal experiences, as she has gone through her own accent controversies. According to Page Six, Dorit's hubby, Paul Kemsley, is from England, and she has occasionally sounded like him, despite being born in America.
Dorit addressed this in 2017 during an interview with Bravo's The Daily Dish. "I think the way I speak is probably a combination of many things. First and foremost, I am married to a Brit who's got a very, very strong London accent, and I'm sure some of his inflections have sort of rolled over on me," Dorit said at the time.
In light of this, it makes sense that Dorit felt compelled to defend Hilaria. "I've had so much scrutiny over the way I speak, I've learned to ignore all the noise, but at first it was really hurtful. I'm sure all of this backlash has been hard on her," she said on Instagram Stories. Dorit added that she hopes 2021 will see less bullying online and reiterated to her followers the platitude: "If you have nothing nice to say, don't say anything at all." Sounds like a great motto to us!