The Truth About Hilaria Baldwin And Ireland Baldwin's Relationship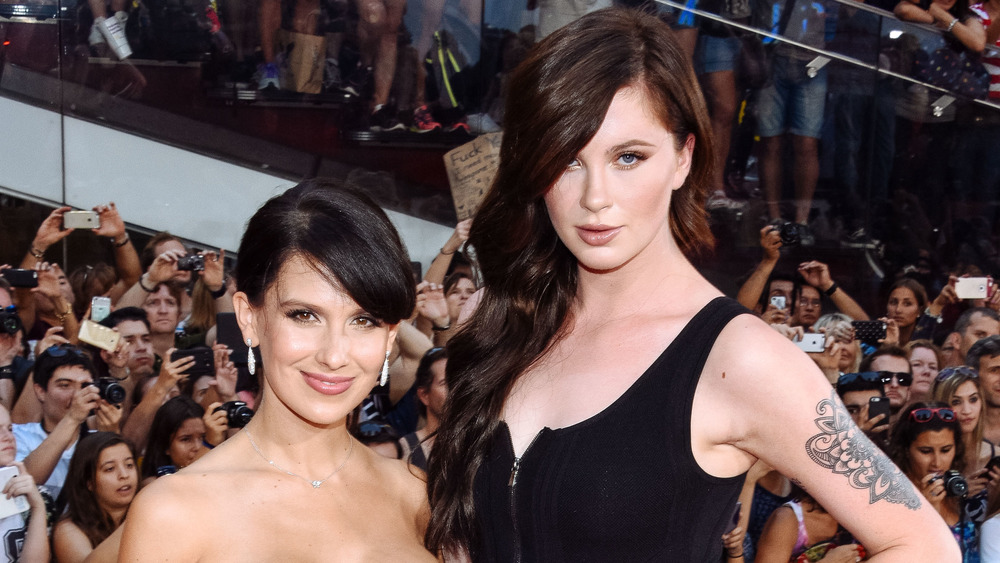 Grant Lamos Iv/Getty Images
The Baldwin family is tight, and they're not letting internet critics come between them.
A Twitter user took aim at Hilaria Baldwin on Dec. 21, 2020, by starting a thread about Hilaria not actually being from Spain and faking her Spanish accent, which caused many people to insert their own opinions about the star. The account posted a video of Hilaria speaking in an interview with a slight accent, which was deemed as fabricated and also accused Hilaria of faking that she forgot the English word for "cucumber" in a Today segment.
Hilaria's family immediately came to her defense, with husband Alec Baldwin posting a rant on his Instagram page in which he called Twitter "a vast orchard of crap" that you have to "hack your way through." Hilaria also defended herself via a video on Instagram in which she explained that she was born in Boston, Mass., but grew up spending time in both Boston and Spain."We celebrate both cultures in our home—Alec and I are raising our children bilingual, just as I was raised," she wrote, adding that she is "very proud" of her culture.
Even Hilaria's step daughter Ireland Baldwin came to her defense in an Instagram Story she posted the same day of the accusations, as reported by Page Six. Ireland has turned her head away from a lot of her family's fame, so this public display of affection has people buzzing with excitement. Keep reading to learn what Ireland said about her stepmom.
Hilaria Baldwin and Ireland Baldwin's relationship is strong
Jamie Mccarthy/Getty Images
Ireland Baldwin came to Hilaria Baldwin's defense in a video she posted to her Instagram Story, according to Page Six. "It's so pathetic that anyone would wanna play detective, and dig that deep into someone's life that they don't know, don't know anything about, how they were raised, who they were actually raised by," she stated.
"This person has dug up old tweets from Hilaria's high school peers, and they all say one thing about her: that she's really kind," she said of her stepmother. "And that's because she is very kind, she's a good person. And she's a caring person who's always respected my relationship with my dad." Ireland's relationship with her father caused concern in 2007 when a voicemail of Alec calling her a "rude, thoughtless little pig" leaked, per BBC. Alec immediately apologized and it seems that the two are now close considering Ireland appeared on a roast dedicated to Alec in 2019 and brought up the voicemail.
"I have a great relationship with her," Ireland continued. "Hilaria is a wonderful mother who takes great care of her kids, and she takes great care of my dad. And that's really all that matters to me," she finished. While Ireland has attempted to escape the spotlight that was bestowed upon her at birth, she has no problem calling out those who attack her family.
Ireland Baldwin spoke out about Hilaria Baldwin a second time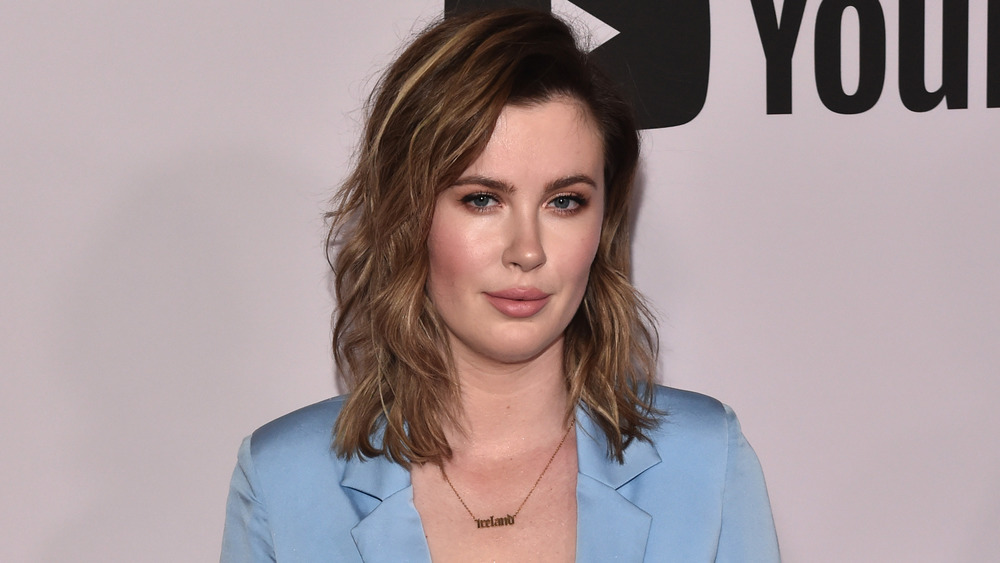 Alberto E. Rodriguez/Getty Images
Ireland Baldwin felt her Instagram Story didn't quite get her anti-bullying message across, so she posted a photo to her feed on Dec. 29, 2020, to more deeply explain the situation and her viewpoint. She started the message by addressing that she purposely moved out of Los Angeles to escape the anxiety that was caused by the gossip about her and her family. She then simply stated that she wanted to "point out a couple of things" about the situation.
First, she once again defended her stepmother Hilaria Baldwin's character. "Like I mentioned yesterday, I do love my step mom very much. I think she's a strong, kind, and a caring human being. Without saying anything further on all of this, I think it is her business and not my own to discuss her family background and answer your questions," the model stated.
She then continued on to thank her followers for guiding her through discussions about cultural appropriation and added that he does not have a publicity team, so anything she says is coming straight from her. She ended her message by once again declaring that bullying is not the answer to anything. 
Ireland's second statement followed her father's second public address of the situation, which consisted of him tweeting against an opinion essay that accused Hilaria of having a "fake exaggerated accent."