Kris Jenner Reveals Which Daughter She Turns To First When In A Crisis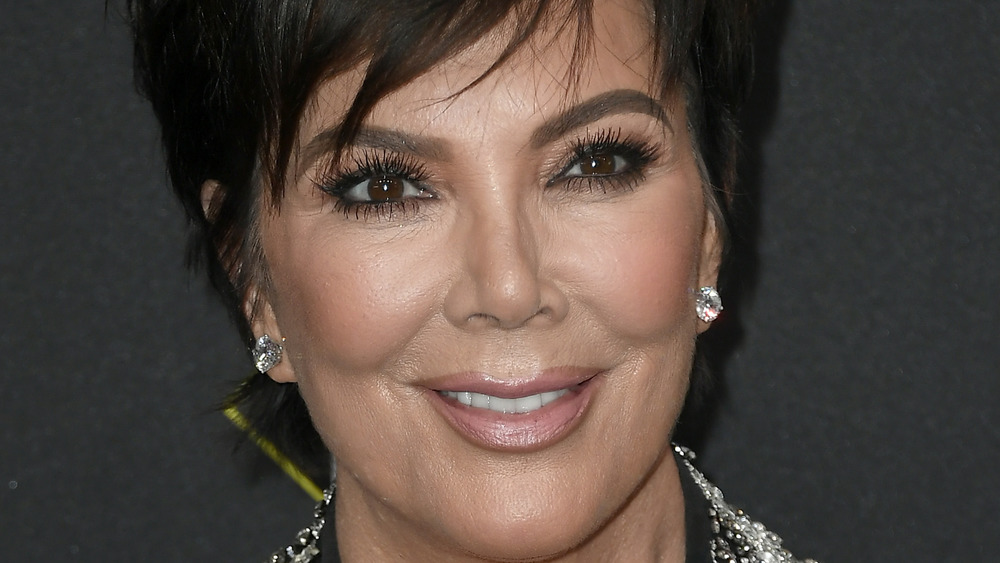 Frazer Harrison/Getty Images
Kris Jenner may be the matriarch of the Kardashian/Jenner family, but sometimes she needs a little support from her daughters. Kris, known as the "momager" to her six kids, recently dished on her famous family dynamics and life post Keeping up with the Kardashians with The Wall Street Journal Magazine.
She told the publication that ending the reality show after 20 seasons was her hardest business decision and that she still remembers the day she signed the contract, which propelled her family into instant fame. "When we first got the show, many years ago, I remember signing the deal with E! and I think we were shooting 30 days later.... I think this will be the same way," Kris began (per ET). "We're dying to go do things together. We all had a really nice break. And if the world opens back up it will be a lot of fun."
While we generally get to see "a lot of fun" — and drama — that the Kardashian/Jenner clan gets up to, like most reality shows, it can be a little difficult to fully grasp the complexities of each relationship. However, Caitlyn Jenner recently revealed on The Skinny Confidential Him & Her podcast that she's closest with 23-year-old daughter Kylie Jenner, as she visits for dinner every few weeks, per ET. And while Kris told British publication Heat back in 2014 that she "has a different favorite kid" each day (per Wonderwall), there's one that's always her "go-to" when she needs some advice. 
Kris Jenner said Kim Kardashian is always 'so calm'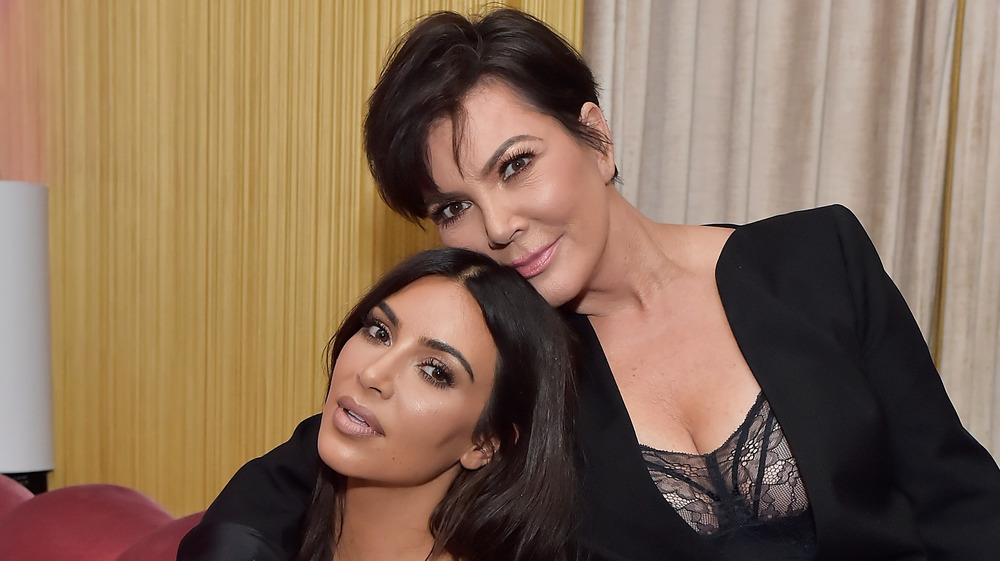 Stefanie Keenan/Getty Images
When things get a little too heated for this reality show queen, Kris Jenner said the one person she reaches out to is the Skims founder. Kris told the Wall Street Journal Magazine that Kim Kardashian is the one that everyone in the family relies on when they encounter catastrophe. "Kim would be my girl," she began (per People). "She's always all of our go-to whenever anything happens, because she's so calm and she's the one who really thinks things through. Kim is your girl."
But Kim, who did show mutual appreciation in the same interview, admitted she gets annoyed when Kris puts on the mom front during "momager" issues. "We will scream at her for having her mom hat on when we need the manager hat on. I feel so bad for her. She deserves every award on the planet for just having six kids who have really full lives. And torturing her the way that we do." Kim also credited her mom for instilling a strong "work ethic" in them, even if it meant waking up at 7 a.m. on Sundays. She called Kris a "strict," mom but also "so much fun." 
With the Kardashian's 20th and final season now airing, we may not get to see their infamous fights anymore. But at least we now know that Kris probably called up Kim when she "accidentally" spiked son Rob Kardashian's drink with Viagra back in Season 4, per 9Honey.