Caroline Manzo Weighs In On Teresa Giudice's Latest Feud With Jackie Goldschneider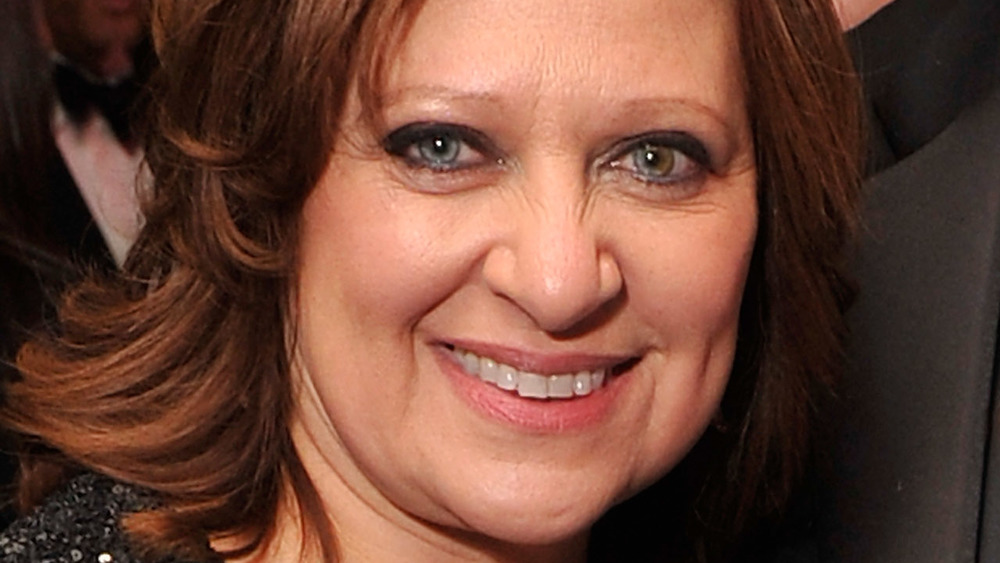 Stephen Lovekin/Getty Images
Former Real Housewives of New Jersey star Caroline Manzo hasn't been on reality television in years. In a January 2021 interview with Bravo, Caroline shared the real reason she decided to leave RHONJ after five seasons. "There wasn't a final straw, the burden became too heavy in my personal life. You can't work with something that doesn't reflect your beliefs." She added, "The show became something that just didn't reflect my beliefs or who I was as a person. It's not about the money, it's not about the fame. It's about your moral compass and how you live your life."
Caroline had an extremely close friendship with Teresa Giudice, an OG who has been on the show since its inception. However, the two grew apart — and had more than one falling out — over the years. In March 2021, Caroline sat down for a chat with Us Weekly in which she was asked to weigh in on the drama that has transpired between Teresa and fellow Housewife Jackie Goldschneider, and what she had to say might actually surprise you. Read on to find out!
Teresa Giudice and Jackie Goldschneider's feud got ugly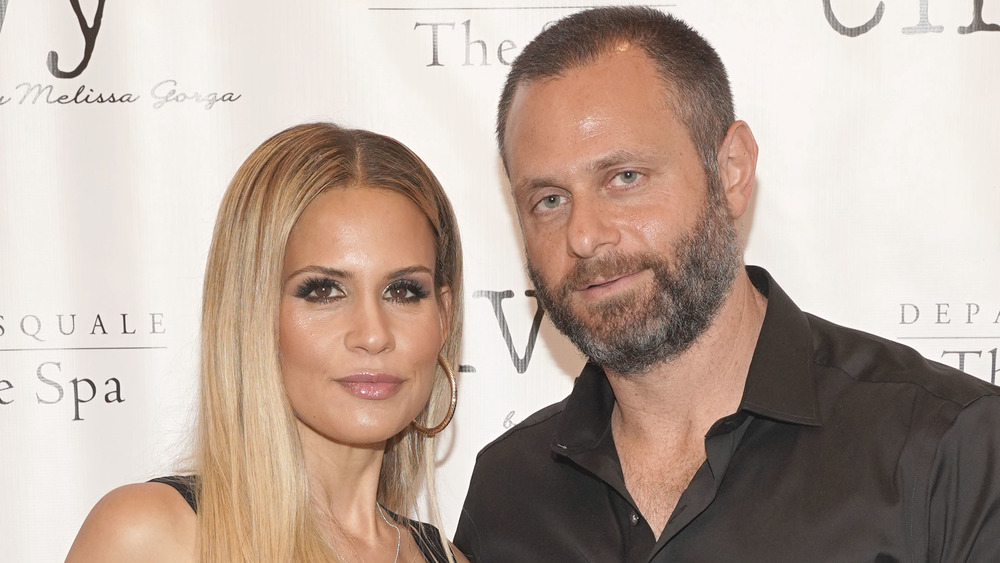 Manny Carabel/Getty Images
First, some background. The feud in question between Teresa Giudice and Jackie Goldschneider's played out on a February 2021 episode of the Real Housewives of New Jersey on Bravo. At a birthday party for Jackie's husband, Evan, Teresa went around and asked people if they had heard that Evan had fooled around at the gym (via E! News). "I heard he like does stuff at the gym, does he?" she was heard asking Melissa Gorga, who is really good friends with Jackie. These types of questions were repeated to several other people at Evan's party.
Once Jackie got word that Teresa was facilitating this nasty rumor, she was furious. However, she agreed to sit down and talk to Teresa about it, so the two women met on neutral ground — at Margaret Joseph's house. It didn't take long, however, for things to escalate. In trying to prove her point to Teresa, Jackie used an analogy about Teresa's oldest daughter, Gia, saying "Well you know what, I heard a rumor that Gia snorts coke in the bathroom at parties. I heard it, I don't know where I heard it from... It's the same thing! How is that not the same thing?!" Just then, Teresa lost it. She called Jackie the "c-word" several times, and stormed out of the house. 
So, what does Caroline Manzo make of all of this?
Caroline Manzo said 'two wrongs don't make a right'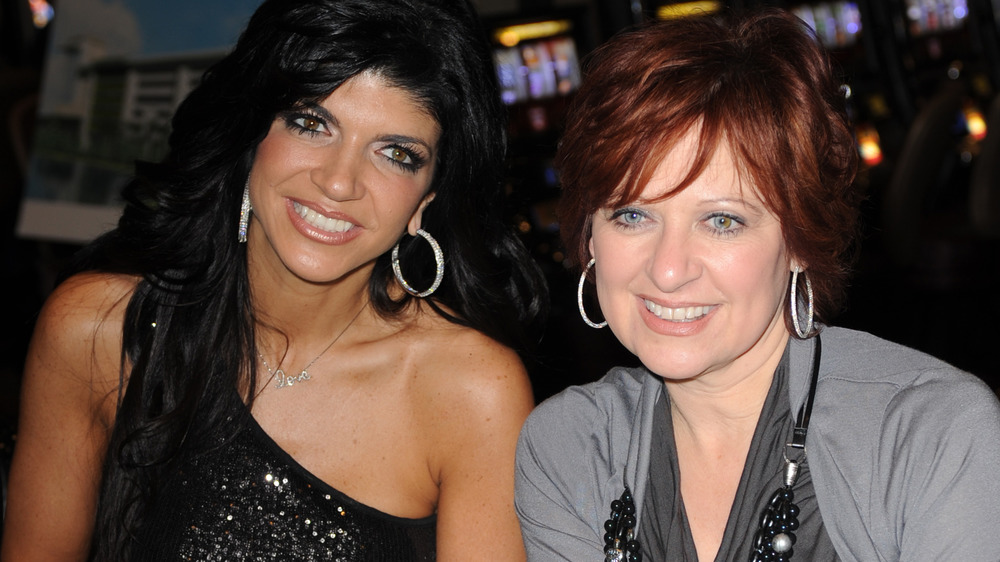 Larry Marano/Getty Images
Caroline Manzo knows what it's like to be at odds with Teresa Giudice. And while she told Us Weekly that Teresa was in the wrong, she also thinks that Jackie Goldschneider should never have brought Gia Giudice into it — analogy or not. "I don't know what would possess [Teresa] to say something like that. I don't care how much you dislike someone," Caroline said. 
"Guess what? Two wrongs don't make a right. There are plenty of analogies you could have chosen without bringing Gia into it. Gia — from what I've seen and what I have known from that kid, historically — is a great kid. She is wise beyond her years. ... Why would you come back with something like that to someone that's not there to defend herself, to someone who's not involved in anything, and to someone who's only 20 years old," Caroline added. 
She went on to say that, regardless of the nature of Jackie's comment, a statement like that could haunt Gia for years to come. At the end of the day, however, Caroline believes both Teresa and Jackie should take responsibility for their words."They both have to be responsible for what they said and did," she said. "Shame on both of them!"