This Might Be Why Leighton Meester And Sebastian Stan Broke Up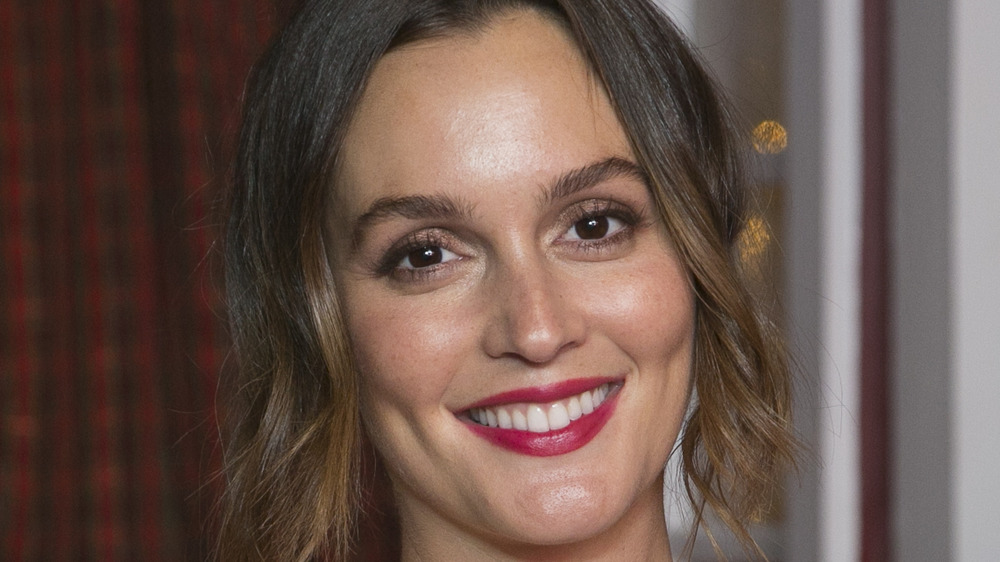 Gabriel Olsen/Getty Images
Gossip Girl not only gave us great TV that fans still binge watch to this day, but it also gave us some memorable early 2000's couples, too! Fans still can't get over the fact that Serena and Dan (Blake Lively and Penn Badgley) also dated off camera! There was also the real-life romance between Jessica Szohr and Ed Westwick, who played Vanessa and Chuck, respectively. But what about queen bee Blair? Actor Leighton Meester may have eventually ended up with an O.C. alum but from 2008 until 2010, she dated Marvel star Sebastian Stan, who had a recurring role on Gossip Girl as Carter Baizen.
Now that your head has stopped spinning from these Gossip Girl cast hookups, let's discuss Meester and Stan's relationship. According to InStyle, the two met on the set of the hit teen show but weren't romantically linked until Page Six reported that they "couldn't keep their hands off of each other" at a magazine party.
After that, they couldn't stop gushing about each other. Stan said (via People), "I'm a really lucky guy. She's the most interesting, sophisticated, talented and an extremely funny person that I know." According to Us Weekly, Meester referred to Stan as her "best friend" and "boyfriend," and even talked about a special gift he gave her telling Buzznet, "He told the artist about me, my favorite colors and poetry and she painted a large very special abstract work I have hanging in my dining room." 
So, what could have gone wrong between the twosome?
Leighton Meester didn't like being in relationships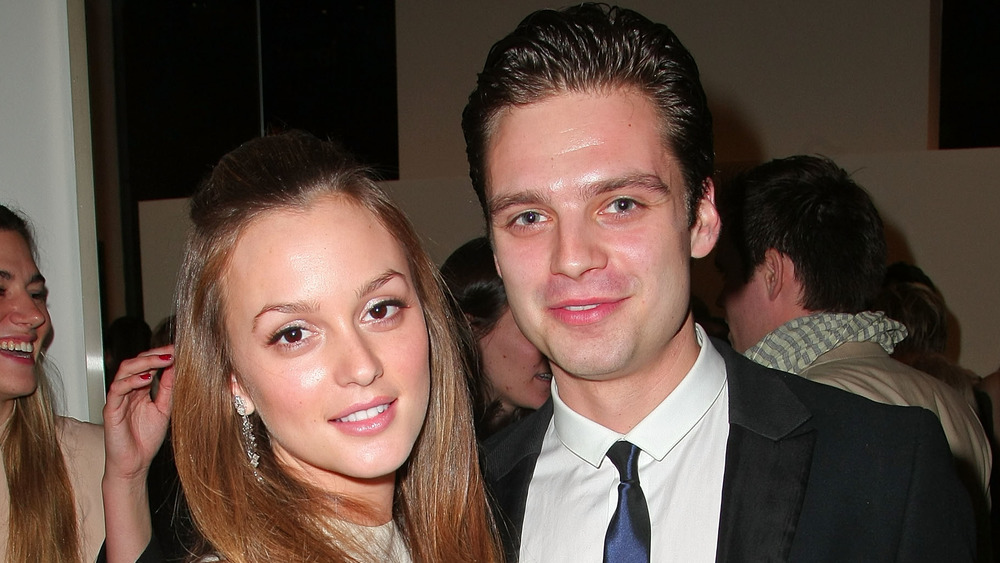 Andrew H. Walker/Getty Images
Gossip Girl gave fans some juicy real life romances, but sadly none of them seemed to work out, as was the case for Leighton Meester and Sebastian Stan, who played Blair Waldorf and Carter Baizen on the show, respectively. The couple called it quits in the spring of 2010. According to OK! (via InStyle) it was Meester who called it off with the I, Tonya actor because she reportedly didn't like being in relationships. She reiterated this to Seventeen (via People) saying, "I've never really liked anybody before. Even when I would date guys, it would sort of be on the surface and it was always a relief when we broke up." 
When it came to Stan she added, "I've only had one experience where it was really hard and I was really sad when it ended." While the breakup seemed to be on her terms, fans speculated that her 2014 song "Heartstrings" was about Stan after she said (via Bustle), "It used to be about some stupid breakup that I had when I was 25 or earlier ... At the time it was like,' Screw you, I don't care about you anymore, and it's not going to happen! Joker."
Meester eventually moved on to husband Adam Brody, who played Seth Cohen on The O.C. As for the Avengers star, as of this writing, he's reportedly dating model Alejandra Onieva. Meester and Stan may have been a hot Gossip Girl era romance but it appears the two were never "endgame."