Gwyneth Paltrow's Favorite Song Is Raising Eyebrows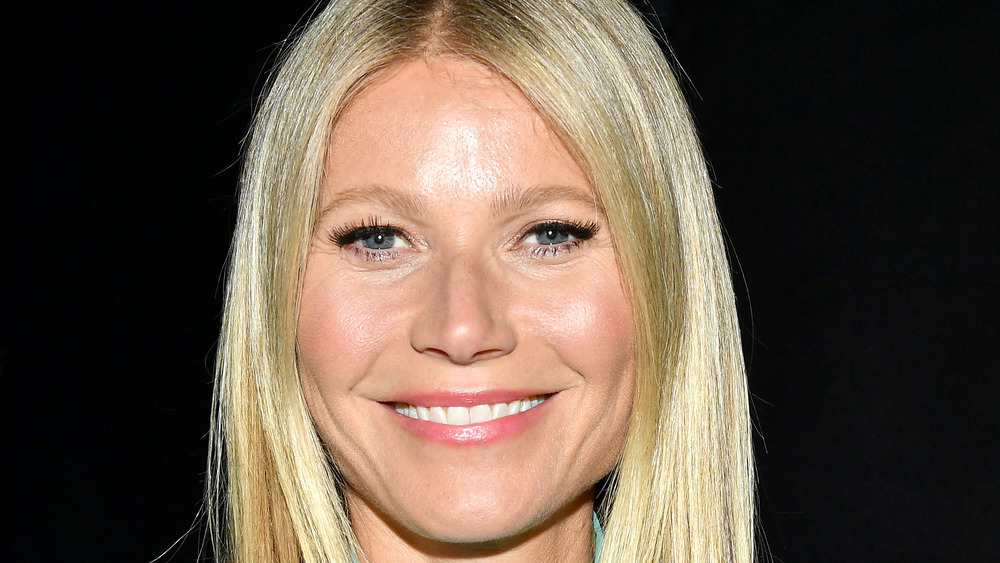 Amy Sussman/Getty Images
A preview of Gwyneth Paltrow's appearance on The Kelly Clarkson Show on March 23, 2021 quickly caught the attention of many. Not only did the semi-retired actor make quite the impact on Kelly Clarkson herself, but also the audience. When Clarkson asked Paltrow what song made her feel better when she was down, Paltrow's surprising response sent the whole set into hysterics. Clarkson immediately burst out laughing and got out of her chair. The American Idol winner turned around and buried her head into the sofa next to her while continuing to hysterically laugh. "I'm done! I need to see the tape back, because I felt like I was like, 'Oh, wait what?'" Clarkson said, adding "That was amazing! God, you win for favorite guest this season. No, that was amazing I needed that in my soul."
So what song did Paltrow name-drop on The Kelly Clarkson Show? According to The Daily Mail, Paltrow, who was previously married to Coldplay frontman Chris Martin, has always been vocal about her love for hip-hop music. In an interview on The Graham Norton Show, she even rapped to NWA's iconic "Straight Outta Compton." And apparently, there's another more modern hip-hop song she absolutely loves.
Gwyneth Paltrow loves this controversial hip-hop song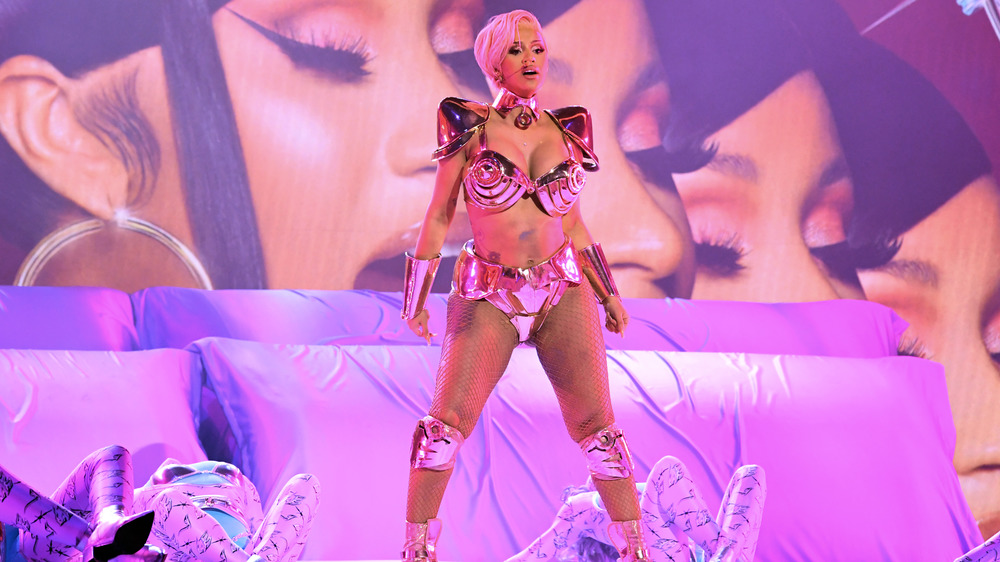 Kevin Winter/Getty Images
Gwyneth Paltrow's favorite feel-good song is "WAP," by rappers Cardi B and Megan Thee Stallion. The raunchy single has caused quite the discussion since its release in 2020. According to Uproxx, the song's lyrics trended more than any other song. 
It seems Paltrow caught onto the hype as well, and Kelly Clarkson wasn't the only one who was shocked. "The fact that she said it with no hesitation had my dying laughing," one viewer wrote in the YouTube comments of the clip. "I wasn't prepared for that answer and I completely relate to Kelly's scream laughing," another viewer commented.
The song has caused somewhat of an uproar among conservative politicians like James P. Bradley, who wrote on Twitter in August of 2020 (per GQ): "Cardi B & Megan Thee Stallion are what happens when children are raised without God and without a strong father figure. Their new 'song' The #WAP (which i heard accidentally) made me want to pour holy water in my ears and I feel sorry for future girls if this is their role model!" 
At the 2021 Grammy Awards in March 2021, Cardi and Megan performed the song and made headlines once again, with conservatives decrying the sensual performance as inappropriate.
Despite the backlash, "WAP" was still a huge success. According to The Daily Mail, it peaked at No. 1 and stayed at the top of the charts for a whole month. The music video has also been watched over 375 million times on YouTube. And now we know Paltrow is a fan, too!