The Famous Singer Who Demi Lovato Nearly Ran Over With Her Car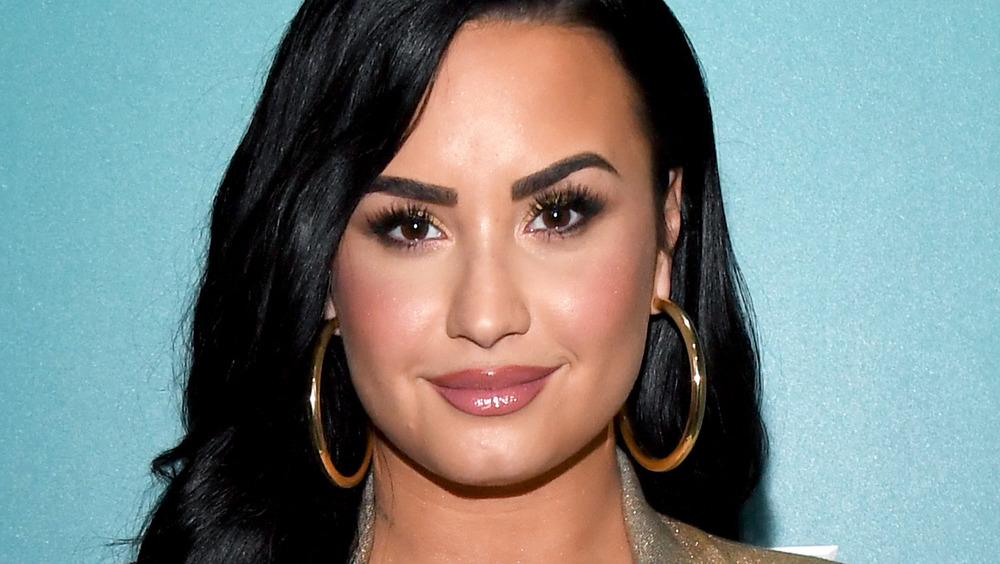 Kevin Mazur/Getty Images
This post mentions eating disorders and addiction.
Fans have come to expect Demi Lovato to make headlines for myriad reasons. In 2021, the "Sorry Not Sorry" singer has them excited over her new 19-track album Dancing With The Devil... The Art of Starting Over. Unsurprisingly, her latest drop has drawn a lot of attention since it marks Lovato's return to the music scene after she took a hiatus following the 2018 drug overdose that almost cost her life. The album devotes its first half to recounting her personal low before it moves onto her re-emergence on the other side.
Her recovery efforts have included working on accepting her body, something she has struggled with since the age of 8, when she began to manifest symptoms of an eating disorder. In 2018, shortly after she left rehab, Lovato read an article that described her as "morbidly obese." "That is the most triggering thing that you could possibly write about somebody with an eating disorder," she told Paper. "That sucked, and I wanted to quit, I wanted to use, wanted to give up."
However, amid all the ups and downs of her life and career, Lovato has also made a few headlines for more mundane reasons — including almost running over one of the world's most famous people. Keep reading to find out who.
Demi Lovato nearly crushed a Beatle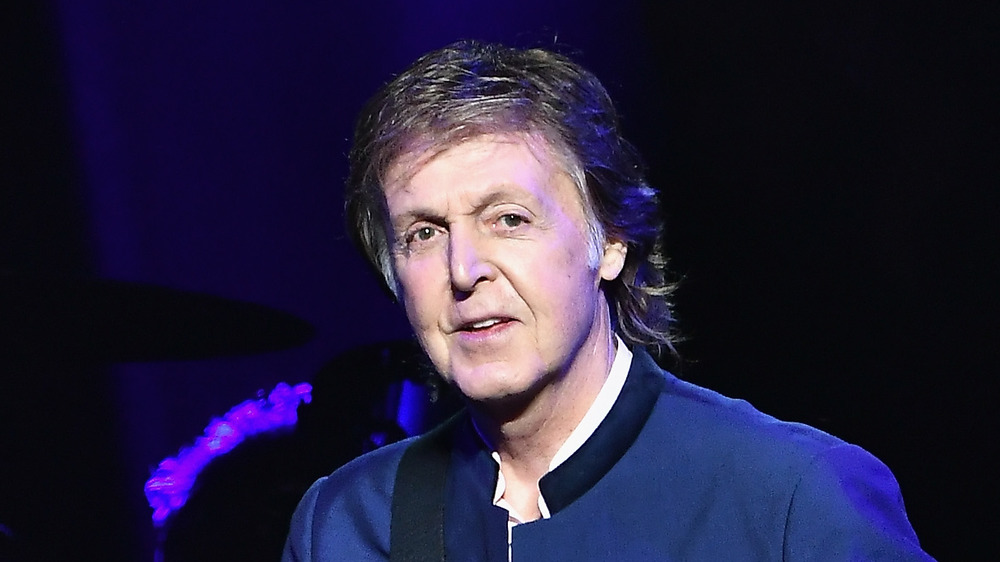 Gustavo Caballero/Getty Images
Contrary to some rather persistent conspiracy theories, Paul McCartney is very much not dead. However, Demi Lovato could have become the person to actually kill the legendary musician.
On April 10, 2012, the pop singer took to her Twitter account to describe how she nearly hit the Beatle with her car while trying to park in a spot where a group of people were standing. "So.... today I was pulling into a parking space that some guys were standing in the middle of, and almost hit them," Lovato wrote in one tweet.
In another tweet, Lovato added that one of them turned around to face her and, lo and behold, it was none other than "SIR PAUL McCARTNEY!!!" she wrote, adding that he was "so sweet" in light of the situation. That was the first time she met the legendary musician, Lovato explained, and it was certainly a meeting she won't soon forget. "I can't believe I almost ran over a Beatle......." she concluded in a third tweet.
Coincidentally, McCartney had been the subject of an online death hoax just a month before the incident, per E! Online, so Lovato's account of his near brush with death was likely just another regular day in his life.