Why Chris Evans' Tattoos Are Causing Such A Stir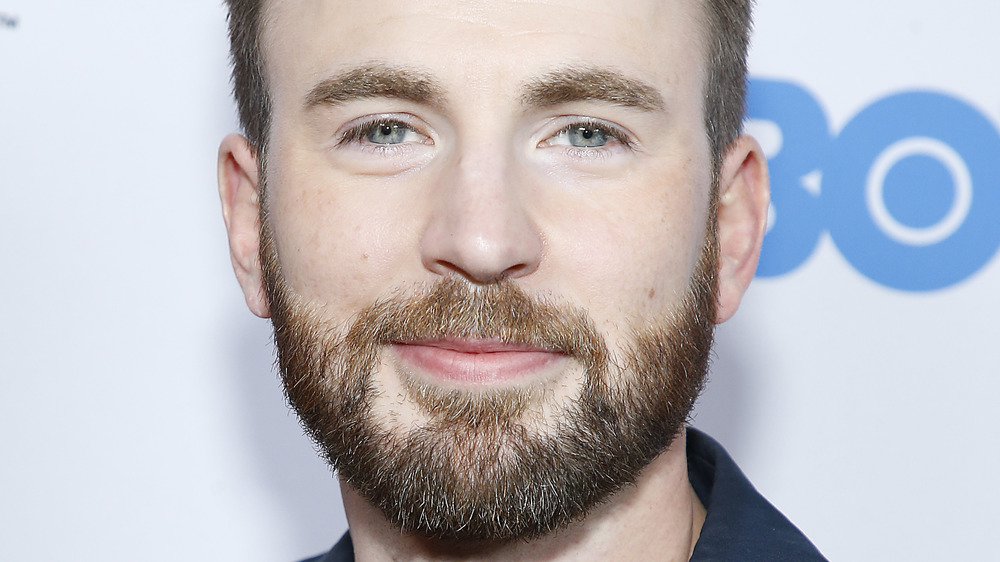 John Lamparski/Getty Images
There are plenty of reasons to be a fan of Chris Evans. For example, he's appeared in a ton of awesome movies, he posts pics of his ridiculously sweet dog on social media, and he seems to really care about important issues. Granted, it's totally understandable if you happen to be more than just a casual fan of the actor. In fact, we absolutely understand if you have a full-on crush when it comes to this particular celebrity.
Do you want to know what makes him even more swoon-worthy (if you're not already well aware)? Well, on top of "his outspokenness, his muscles," and "his love of dogs," as People points out, we'd definitely be leaving something out if we didn't mention the fact that he happens to have a fair share of meaningful tattoos. While body art isn't everyone's cup of tea, it certainly seems to suit this star.
As you may know, some celebrities have super sweet matching tattoos that might make you consider getting a duplicated design with someone special and others have extreme body modifications that might make you cringe. Of course, there are also famous figures who surely regret their permanent ink due to the fact that they're just that bad. Hopefully, that latter group doesn't include Evans.
Although when you take a look at how fans reacted to getting a glimpse of his tattoos in March 2021, you'll understand why he's surely happy to have some body art to show off.
Chris Evans' body art is a total thirst trap
When Chris Evans sat down with his brother Scott for an interview with ACE Universe in March 2021, he opted to wear a floral shirt that was left open, as well as a tank top that wasn't able to fully cover up his tattoos. E! News noted that the star "has two tattoos next to each other on his chest: one is an eagle," which is obviously "very fitting for Captain America." The second design features an Eckhart Tolle quote. "'When you lose touch with inner stillness, you lose touch with yourself," it reads, along with, "When you lose touch with yourself, you lose yourself in the world."
While viewers likely couldn't read the quote, they still loved what they saw. One interested person went deep, tweeting, "Anyone else really want to know more about @ChrisEvans tattoos? I want to listen to the stories of what drew him to getting each one. I want to hear why those particular images are the ones he felt the desire to have permanently etched on his skin."
On the other hand, someone else shared, "YOU wanna trace chris evans' chest tattoos with your tongue." Oh my! *Blush.* Granted, another person admitted, "I thirsted months ago when I thought the one was the top of a pineapple." Fair enough!