Why Justin Bieber Just Made A Visit To Prison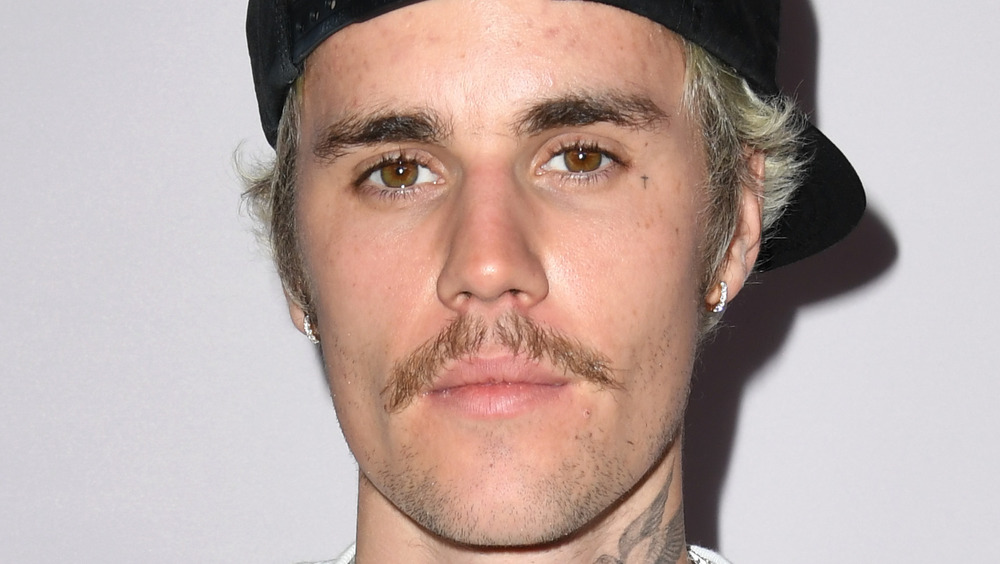 Jon Kopaloff/Getty Images
Justin Bieber's had a busy week since March 19, 2021 — not only did the star thrill fans by releasing his new album Justice, but he also visited a Los Angeles prison, TMZ reported.
The musician has gone through inauspicious encounters with the law before, like a 2014 arrest for driving under the influence in Miami. In January 2021, Bieber shared an Instagram post of his younger self being arrested seven years ago. In the caption he contemplated his troubled past, crediting his faith with bringing him "a long way."
"Not proud of where I was at in my life. I was hurting, unhappy, confused, angry, mislead, misunderstood and angry at god ... I also wore too much leather for someone in Miami," Bieber playfully added, before encouraging his fans to embrace God as he has.
"All this to say God has brought me a long way," the singer wrote. "From then til now I do realize something. God was as close to me then as he is right now ... Don't allow shame to ruin your 'today.' Let the forgiveness of Jesus take over and watch your life blossom into all that God has designed you to be. LOVE YOU GUYS WITH MY WHOLE HEART."
Did this reflection have something to do with his recent prison visit? We have the details below.
Justin Bieber was involved in 'faith-based programs' at the L.A. prison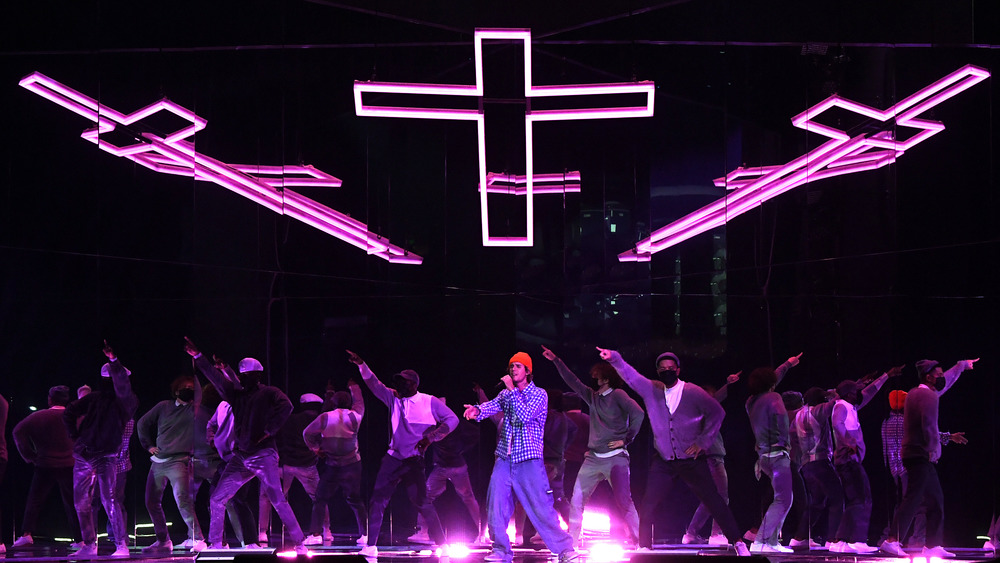 Kevin Mazur/ama2020/Getty Images
Justin Bieber's recent visit to the California State Prison of L.A. County seems to have been linked to his faith.
According to TMZ, Bieber's RV was seen outside the prison on March 23, 2021. When the publication reached out to find out why the singer was there, it was revealed that Bieber and his pastor were participating in "faith-based programs" at the facility. A representative from the California Department of Corrections and Rehabilitation confirmed that the global superstar had visited to spread the good word, and assured TMZ that all COVID-19 guidelines had been safely followed.
Bieber also took his message of God to social media later that day. "My perspective of God has switched from fear to LOVE," the singer wrote alongside an impassioned Instagram post. "U are never too far from God! He's obsessed with you."
Bieber's post contained sentiments familiar to his followers. "Your relationship with God can be a love story with the one who designed you and created you and knows and loves everything about you," he urged them, explaining how he had achieved "freedom" through faith.