Why Justin Bieber's New Album Is Causing Such A Stir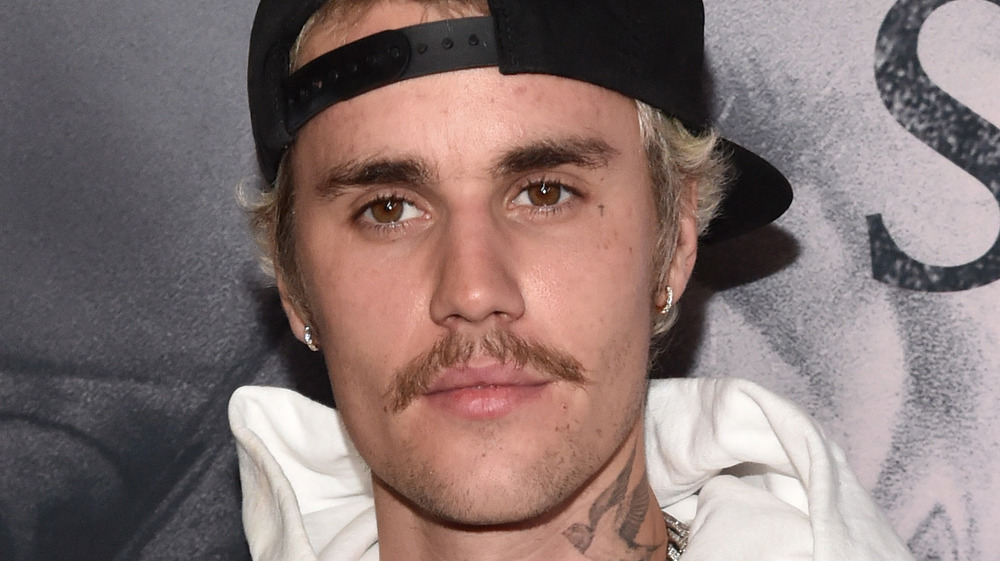 Alberto E. Rodriguez/Getty Images
Justin Bieber released his sixth studio album, Justice, a title with multiple meanings, on March 19, 2021. The project came only 13 months after he dropped Changes. As per Entertainment Weekly, the album was a shift from his previous LP, as it was more up-tempo and moved away from ballads in favor of "husband bops," in which Bieber routinely professed his love for his wife Hailey Baldwin.
The Canadian-born singer had a listening party via Zoom with members of the press, during which he broke down the 16 tracks on the Justice album. During the meeting, Bieber discussed the album name (via Vogue). Besides the connotations of racial and social justice, he said it was an ode to his own name, which is derived from the word "justice." The "Sorry" singer said he wanted to "provide some comfort" to fans with this project.
Unfortunately for the pop star, the album was met with almost immediate controversy. One of the issues surrounding the LP was the name and logo he chose for the album cover. As reported by Rolling Stone, the French electronic duo Justice filed a cease-and-desist notice to the artist. The band cited the "t" in the logo as being stylized similar to their own logo. They also claimed that many fans and industry insiders mistakenly believed the project was a collaboration between Justice and Bieber. However, the title and logo dispute was only the beginning of controversy surrounding the album, as the opening song also incensed many fans.
Fans are upset over the use of this sound clip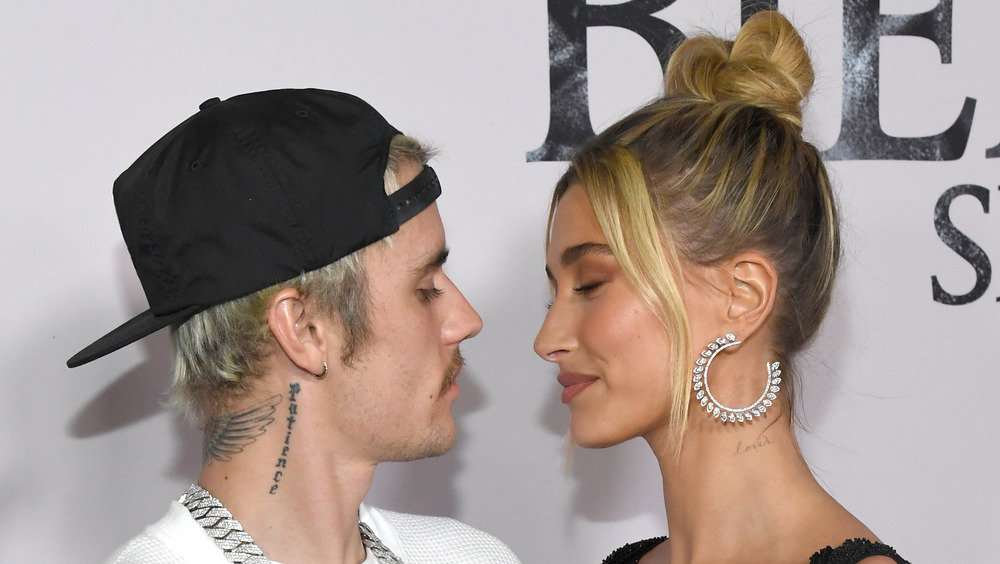 Kevin Mazur/Getty Images
Justin Bieber's voice is not the first one listeners hear on the Justice album. Instead, the LP opens with a snippet of Martin Luther King Jr. saying, "Injustice anywhere is a threat to justice everywhere" (via Genius). This famous phrase appeared in his "Letter from Birmingham Jail." After Dr. King's voice is played, the track "2 Much" begins, which is a bopping tune about how much the singer loves Hailey Bieber. The singer confirmed as much, telling the press during his Zoom listening session, "This is one of those songs where I get to talk about how much I love my wife" (via Vogue).
Nevertheless, the use of MLK's voice spurred backlash online. Several listeners pointed out the incongruity between the album's title, Justice, and the theme of the project. "[I'm] confused why this Justin Bieber album is called Justice and has a whole MLK skit if it's just about how in love he is with Hailey Bieber," one fan tweeted. 
Others felt the interlude was exploitative. "Justin Bieber profiting off of the civil rights movement as a white man is weird," another Twitter user commented. "Opening your album with a clip of Martin Luther King [Jr.] before you immediately launch into a [classically] Bieber-esque love ballad about missing your wife feels a tad tone-deaf in 2021," one fan added.