The Forgotten Jim Carrey Interview That's Hard To Watch Now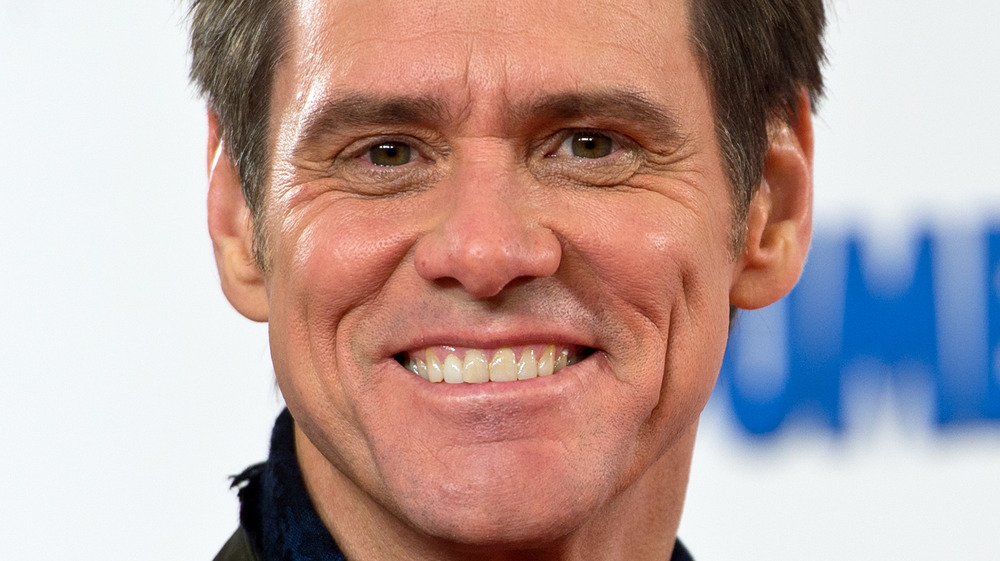 Ben A. Pruchnie/Getty Images
Jim Carrey has gone on a remarkable evolution from his early days as a comedian to an established star in the Hollywood industry. In fact, some of his pastimes seem so unusual (he's a painter, for example) that we could almost consider it a double life.
He's still super tight with Dumb and Dumber co-star Jeff Daniels, which we love, but he's also created waves for some of his more controversial TV appearances. Not only that, he's also created headlines for some of his more bizarre ideas, particularly around existentialism. 
Perhaps the most obvious change in Carrey is his philosophy towards life, one that he has shared during interviews as he's grown older. In fact, one interview in particular is kind of hard to watch now. It was in 2017 when he spoke with Catt Sadler of E! News that Carrey made major waves for his unusual responses. Here's what went down.
Jim Carrey said 'there is no me' in the interview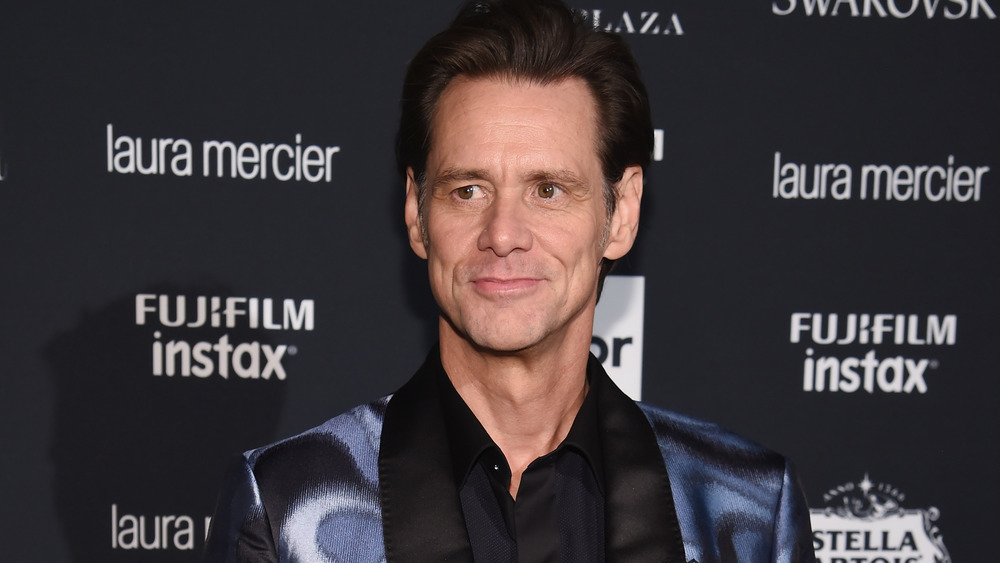 Dimitrios Kambouris/Getty Images
In 2017, at the Harper's Bazaar ICONS party, Jim Carrey was interviewed on the red carpet by E! News' Catt Sadler. As Sadler was asking questions to start a conversation, Carrey said, "There's no meaning to any of this. So I wanted to find the most meaningless thing that I could come to and join and here I am."
When Sadler pointed out that the party was to celebrate icons, Carrey called the idea the "lowest aiming possibility that we could come up with." When Sadler pointed out that Carrey was "one of them," he replied, "I don't believe in icons, I don't believe in personalities. I believe that peace lies beyond personalities."
When he added that he doesn't care, Sadler rightly pointed out that he got "really dressed up for the occasion." "I didn't get dressed up," Carrey countered. "There is no me." Huh?!
Well, Carrey was asked about the unusual interview by The Wrap soon after. "I believe I got famous so I could let go of fame, and it's still happening, but not with me," Carrey said, keeping up the existential examination that he posited in the E! News interview. "I'm not a part of it anymore. Dressing happens, doing hair happens, interviewing happens, but it happens without me, without the idea of a 'me.' You know what I'm saying? It's a weird little semantic jump, and it's not that far, but it's a universe apart from where most people are."