Strange Things About Lauren Graham And Peter Krause's Relationship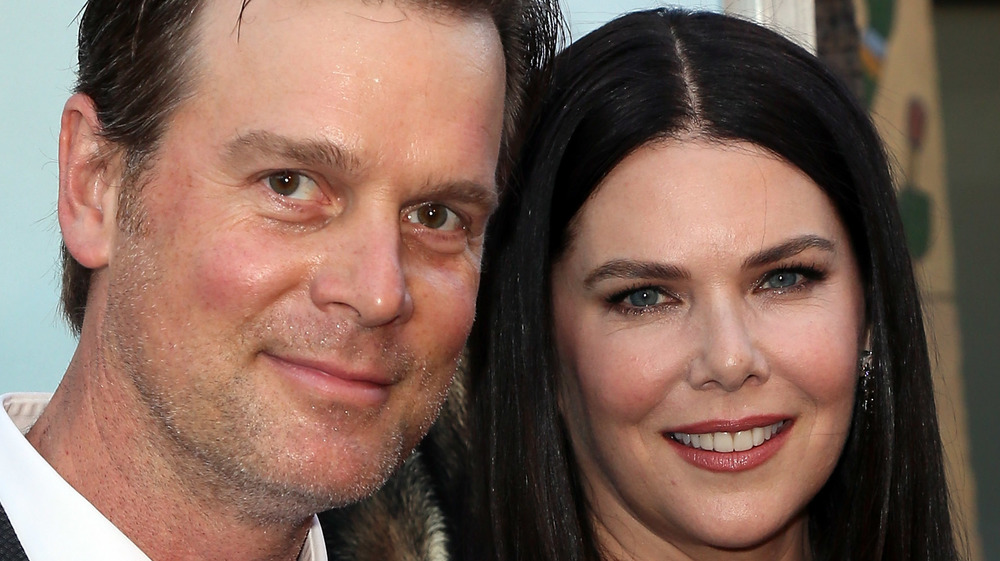 David Livingston/Getty Images
Lauren Graham and Peter Krause are one of Hollywood's sweetest couples, and it's safe to say that they have a lot of fans rooting for their continued success. The couple's relationship goes way back, according to Us Weekly, but it wasn't always romantic. Graham and Krause appeared together on Lea Thompson's show, Caroline in the City in the '90s. The pair later reunited for a second time, this time on stage in the 2000s, where they were presenters at the Screen Actor's Guild Awards. It wasn't until 2010 that the pair had their third meeting (and in their case, the third time was the charm), starring together in NBC's hit show Parenthood. The two formed a sweet romance that most can only dream of, and they're not shy about sharing their love for one another when the opportunity presents itself.
"We couldn't stop talking. Not about ourselves, but about the world and books and family," Graham told Good Housekeeping in 2017 of their reunion on Parenthood. "Once we got together, there was no game play. It was like, You like me, and I like you." She shared similar thoughts a year earlier with People, calling Krause her "favorite person to talk to." She also shared that Krause "always makes me laugh. He's really, really funny."
While they seem to have a picture-perfect relationship, there is one strange fact that some people can't get past. Keep scrolling for the deets. 
Lauren Graham and Peter Krause's awkward relationship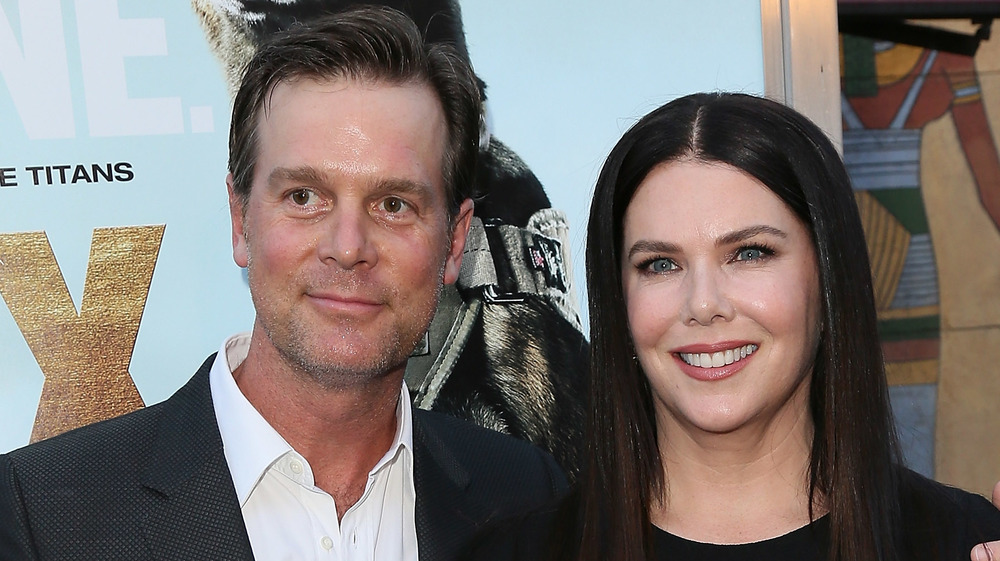 David Livingston/Getty Images
Lauren Graham and Peter Krause famously reunited on the set of Parenthood, which seems innocent enough, right? While Graham (who also starred in the hit Gilmore Girls) played the role of Sarah Braverman, Krause starred as Adam Braverman, and the two were actually on-screen siblings. So it has to be pretty strange for fans to see two people who played family members (let alone siblings) take things to a romantic level. Even if they were just acting in the show, the two made a pretty convincing brother and sister. 
When the show was airing, fans on Twitter weren't shy about sharing their feelings on the literal "family affair." "Finding out that Lauren Graham and Peter Krause (aka Sarah & Adam braverman) are dating is a mixture between happy and a little weirded out," one fan tweeted in 2015. "Watching Sarah & Adam Braverman freaks me out a little. Are they still dating in real life?" another viewer wrote on their feed.
Another fan tweeted that there was likely a whole lot of inter-sibling love going on in the series. "After learning Sarah & Adam Braverman are lovers IRL, I'm now convinced all siblings on Parenthood are bonking. Especially Amber & Drew!!!" Luckily, the show has been off the air since 2015, and the dust has settled a bit. However, we must admit that it's still hard to watch a re-run without thinking about Krause and Graham's off-screen romance.