Inside Maya Rudolph's Relationship With Paul Thomas Anderson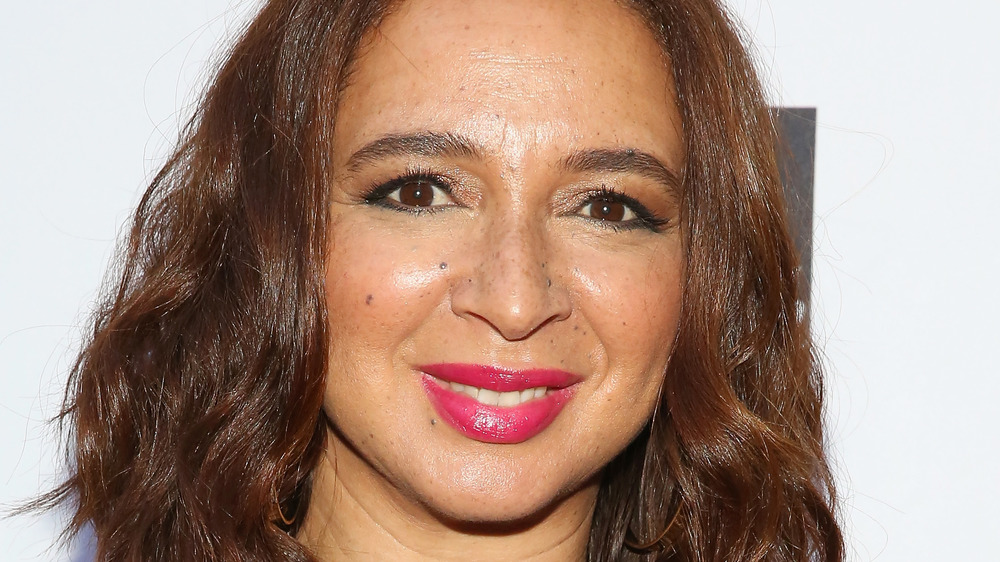 Monica Schipper/Getty Images
Maya Rudolph is an incredible talent who has a knack for starring in hilarious films. The actor has plenty of significant credits to her name, including Saturday Night Live, Bridesmaids (we're still hoping for a sequel, by the way), and Friends With Kids (per IMDb). More recently, Rudolph played the part of Kamala Harris (who is now vice president of the United States) when she was the Democratic vice presidential hopeful, while Jim Carrey played Joe Biden on SNL. Like most of her roles, Rudolph totally nailed it but admitted that it took time to get her voice right. 
While there's no doubt that Rudolph's professional life is incredibly successful, her personal life is also something the brag about. The comedian usually flies under the radar, and it may surprise many to know that Rudolph is actually a mother of four kids — Pearl Minnie, Lucille, Jack, and Minnie Ida (per People). In 2020, Rudolph told People that she has no plans to expand her family any further. "I would be a crazy person if that happened! I would be a crazy person!" she said of having another baby while noting that she doesn't remember life before motherhood. So who's the leading man in Rudolph's life? According to The Oprah Magazine, Rudolph has been in a relationship with director Paul Thomas Anderson since 2001. Keep scrolling to find out more about the couples' romance.
Maya Rudolph and Paul Thomas Anderson don't have a traditional relationship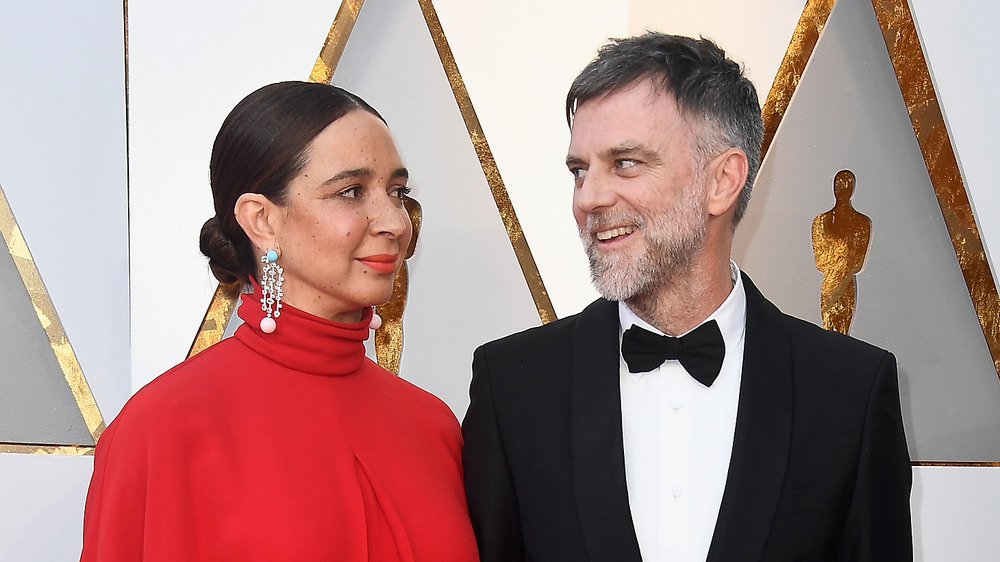 Frazer Harrison/Getty Images
It's hard to believe that Maya Rudolph and Paul Thomas Anderson have been together since 2001! As previously mentioned, the pair share four children together but have been notoriously hush-hush in their private life. In fact, Rudolph and Anderson have only spilled the deets on their relationship on a few occasions, which is probably why many people don't even realize they're an item. The two have been one of Hollywood's couples who feel they don't need a piece of paper to prove they're together, opting not to wed, according to The Oprah Magazine. When they began dating, Rudolph was starring on SNL while Anderson's career was just beginning. It's not exactly clear where the two met, but many believe it may have been on the SNL set when Anderson was still dating Fiona Apple.
Following their first child's birth, Anderson and Rudolph began calling each other "husband" and "wife" even though they're not legally married. "People know what that means. It means he's the father of my child, and I live with him, and we are a couple, and we are not going anywhere," Rudolph told The New York Times in 2018. In turn, Anderson also refers to Rudolph as his "wife." Still, the actor doesn't post about her "hubby" much on Instagram, keeping things more professional on the page. It seems like the two have the whole relationship thing figured out — even if they chose not to do it in the traditional way.