The Awkward Question Kamala Harris Asked Maya Rudolph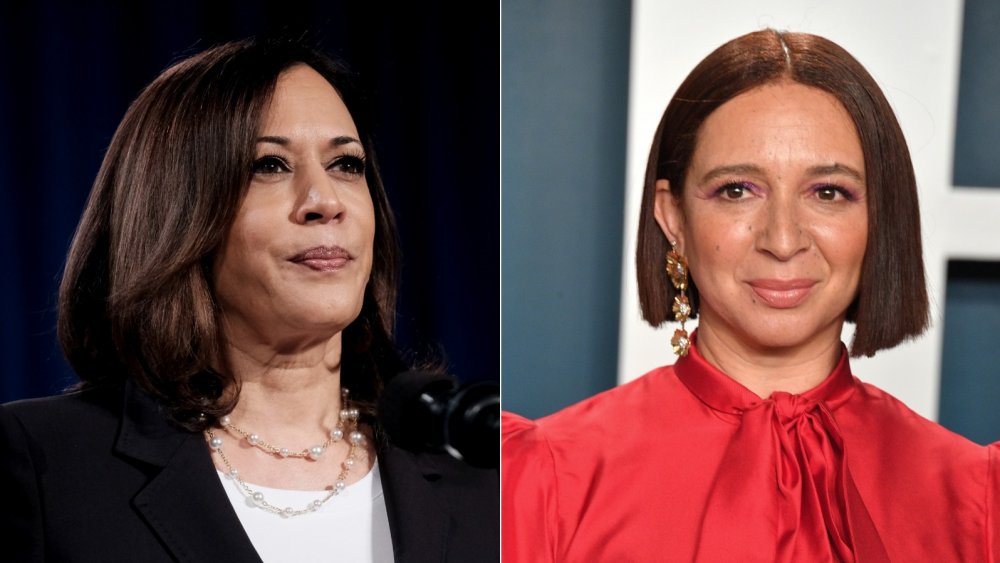 Michael A. Mccoy, George Pimentel/Getty Images
The silver linings to any election season are the political impressions on Saturday Night Live that often add much-needed levity to political debates. Past presidential elections have brought SNL fans Tiny Fey as former Governor Sarah Palin, poking fun at Palin with the infamous "I can see Russia from my house" line; Amy Poehler as former Secretary of State Hillary Clinton; Jay Pharoah as President Barack Obama; Larry David as Senator Bernie Sanders; and of course, Alec Baldwin as President Donald Trump.
With the 2020 presidential election underway, SNL found the perfect comedian to take on Democratic vice presidential hopeful, Senator Kamala Harris. That comedian would be Maya Rudolph, who first appeared as the California senator in the premiere of SNL's 45th season. According to People, at the time of the portrayal, Senator Harris was happy with the choice, tweeting, "That girl being played by @MayaRudolph on @nbcsnl? That girl was me."
In September 2020, Rudolph and Senator Harris met virtually — along with Poehler and Clinton — for a Biden campaign fundraiser that raised $6 million from more than 100,000 donors (via Deadline). The event led Harris to raise some questions for the comedians too, giving insight to how SNL masters their political impressions.
Maya Rudolph had to learn Kamala Harris' voice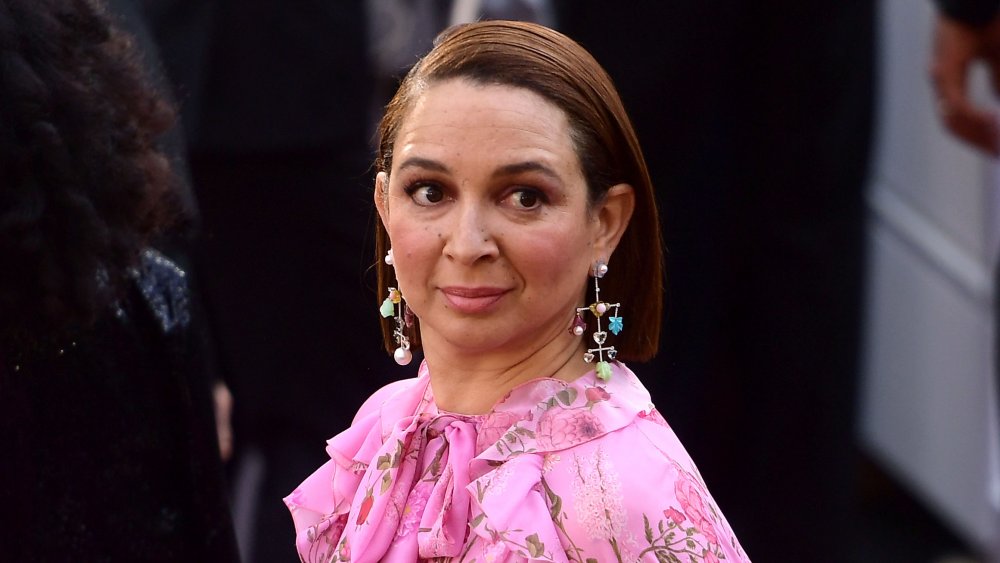 Matt Winkelmeyer/Getty Images
While on a virtual call for the Biden campaign, vice presidential nominee Senator Kamala Harris was joined by fellow Democrat Hillary Clinton and their Saturday Night Live impersonators, comedians Maya Rudolph and Amy Poehler.
As anyone would ask when finally facing their impersonator (even virtually), Senator Harris questioned Rudolph with what we all want to know: How do they do it? "You've each played one of us on Saturday Night Live. Can you just ... walk us through what that process is like?" asked the California senator. Rudolph responded with, "Like, in front of you? That's embarrassing," until explaining she had to nail Harris' voice first. 
"In terms of Senator Harris, I didn't have an impression because I wasn't walking around the house doing my Kamala," Rudolph said, according to Deadline. "But I think it starts with trying to get someone's voice if you can. I'm that person that when I am telling a story about someone, when I [say] the words that they said, I usually say it in that person's voice. So I tend to mimic the sound of people's voices, or if there are gestures or mannerisms." Meanwhile, Poehler has quite a different approach when it comes to her HRC impression.
Amy Poehler channels Tom Brady for her political impersonations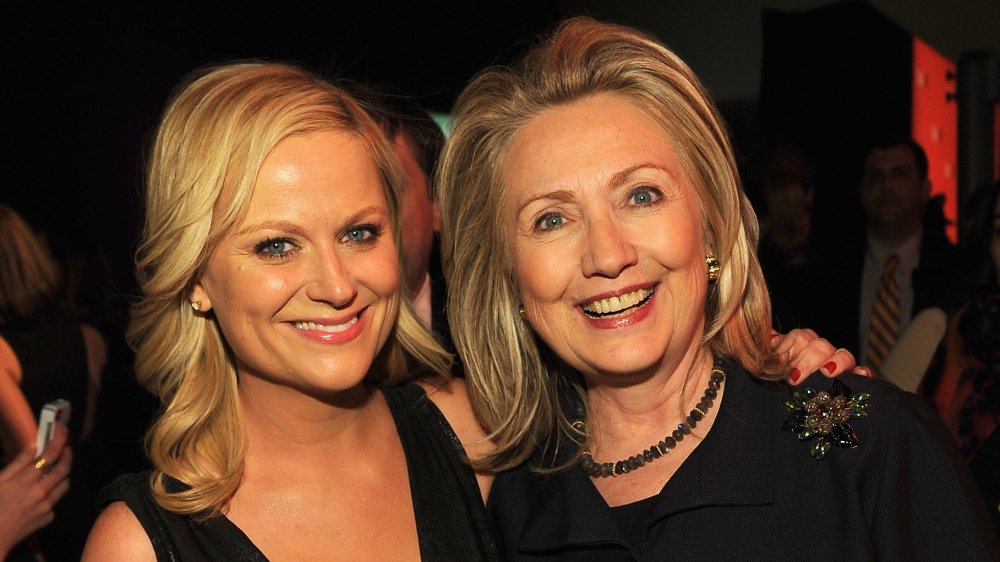 Larry Busacca/Getty Images
During the Biden campaign fundraiser, Saturday Night Live comedian Maya Rudolph admitted she fully came into her role as Democratic Senator Kamala Harris with a wig. "When they put the wig on me, it was done," Rudolph said (via Deadline). Fellow comedian and Parks and Recreation actress Amy Poehler chimed in to agree with Rudolph that the wig also helped her get into character as Hillary Clinton. "It is all about the wig, isn't it?" Poehler said.
According to People, while on the virtual campaign call with Clinton herself, Poehler had a lighthearted response to Senator Harris' question about getting into character, admitting she channels NFL quarterback Tom Brady to portray the politician. "Tons of workouts, I eat really clean," Poehler said. "I hang out with my supermodel wife. I try to get a lot of sleep, take my protein powder, stay away from processed foods and get ready for the season because I want to get that ring."
Clinton described the SNL impersonations as an "out of body experience," to which Poehler agreed, "It is pretty strange to stand next to the person you are dressed as."