Kamala Harris' Husband Recently Made An Interesting Job Change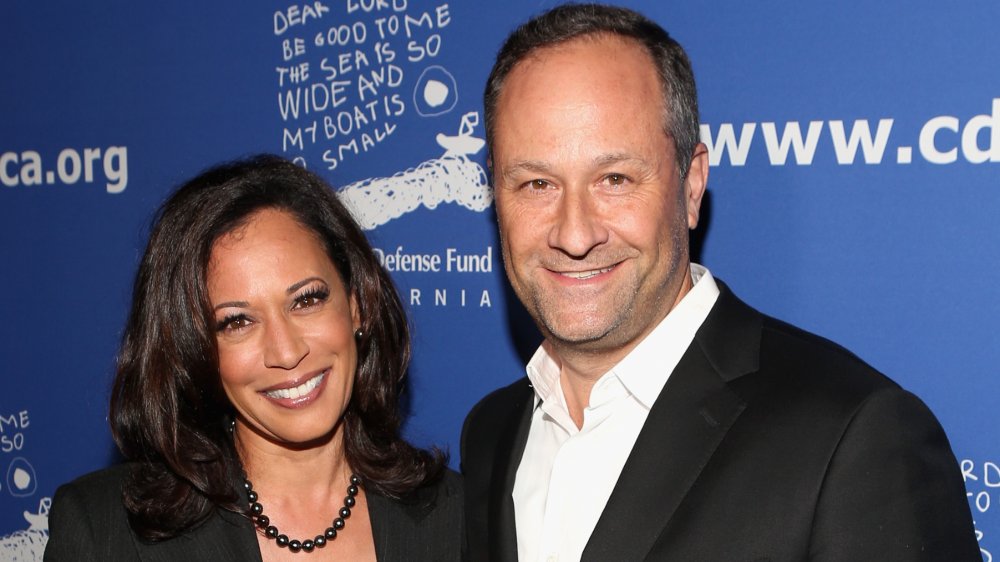 Jesse Grant/Getty Images
Ever since Democratic nominee Joe Biden announced California Sen. Kamala Harris as his running mate, the spotlight has been on the senator and her family. This interest extends to her husband, Douglas Emhoff, who is a partner at the law firm DLA Piper in Los Angeles, Calif. Interestingly enough, Emhoff is licensed to practice law in both California and Washington, D.C., which is super convenient for their family if they need to make a big come January 2021. Even better yet? There is another DLA Piper location in the nation's capital. 
However, things are actually not that simple when it comes to Emhoff's career, especially if his wife ends up becoming the Vice President of the United States. That's because, as The New York Times reported, DLA Piper has clients with government interests. The problem? This could translate to a conflict of interest for Harris if she and Biden win the election. To avoid this, Emhoff has taken a leave of absence, according to a rep for the law firm who spoke to The New York Times. The decision came a year after Emhoff gushed to The Hollywood Reporter in March 2019 about his work, sharing, "... it's great to have [my practice,] because it's something that I love and I'm good at."
Emhoff's leave of absence is only temporary as of August 2020, most likely pending the 2020 election results. Nevertheless, Law360 reported that Emhoff has been in the process of transferring his clients to other lawyers at the firm. So what's next for Emhoff? Here's everything we know about Kamala Harris' husband's job change.
Experts weigh in on Douglas Emhoff's decision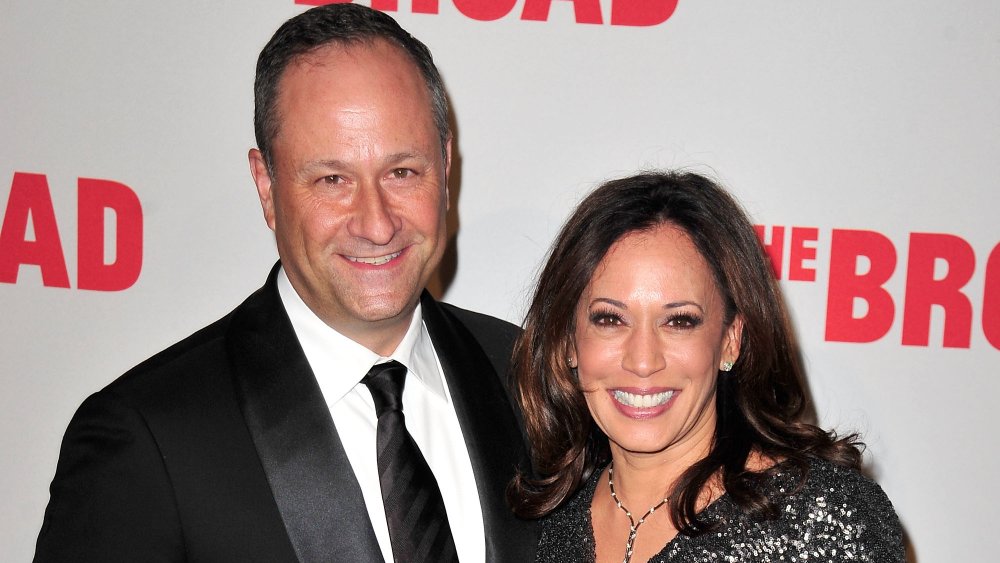 Jerod Harris/Getty Images
The Washington Post reported that Douglas Emhoff has worked with clients who are "some of the biggest names in Hollywood" throughout his time at the law firm DLA Piper. A law professor and expert in ethics, Kathleen Clark, spoke to the outlet about the possible conflicts of interest that could arise if Emhoff remained with the firm if California Sen. Kamala Harris becomes Vice President of the United States. Clark stated, "You don't want federal officials exercising discretion in a way to benefit the vice president's spouse or his clients."
Don Fox, who worked in the Office of Government Ethics during the Obama administration, explained that federal laws do not require the spouses of presidential and vice-presidential candidates to disclose their clients. In contrast, the candidates themselves must name all their clients who have paid them at least $5,000. Fox added, "I'm sure it never occurred to drafters of that law in 1978 that a partner in a major international law firm would be the spouse of a president or vice president. It is probably worth Congress taking another look' at the law that is currently in place."
Legal stuff aside, it sounds like Emhoff is taking the changes in stride. "I think he is having a good time," Aaron H. Jacoby, "an old friend and former law partner," told The New York Times about Emhoff's foray into national politics. Yep, it sounds like Emhoff is ready to switch things up!
Douglas Emhoff's next career move is unclear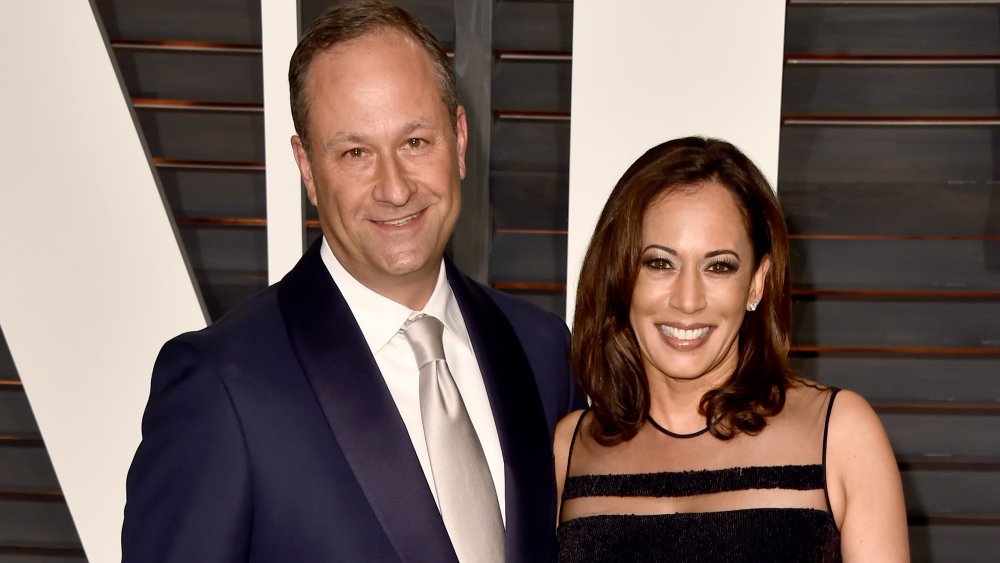 Pascal Le Segretain/Getty Images
It's unclear how Douglas Emhoff will spend his days if Kamala Harris does become the VP, but it's worth mentioning Dr. Jill Biden continued to teach while her husband Joe Biden was Vice President of the United States from 2009 to 2017. Nevertheless, academia and law are two very different career sectors. In the meantime, both Hemoff and Jill will continue their roles supporting their spouses during the election, which Emhoff is proud to do. A perfect example of this? In June 2020, someone tweeted, "So... a reality of my existence is that my wife is better at her job than I am at mine. Usually, she keeps that to herself, but during COVID, I have to sit around all day and listen to her be smarter than me. I gotta say, it's pretty hot. I don't want her to go back to the office."
Emhoff related to those sentiments, replying, "Hi Elie, We should definitely compare working from home with your spouse notes. Best, Doug."
Clearly, Emhoff is all about those supportive spouse social media posts. In July 2019, for instance, he shared a photo with Chasten Buttigieg, the husband of former presidential hopeful Pete Buttigieg. Along with the picture, Emhoff wrote, "Sometimes the only person you can talk to about going through this as a spouse, is someone going through this as a spouse!" And, now, he has Jill to lean on throughout this election, and perhaps, post-election if he decides to make another career move. Stay tuned.