Who Is The Richest Jersey Shore Cast Member?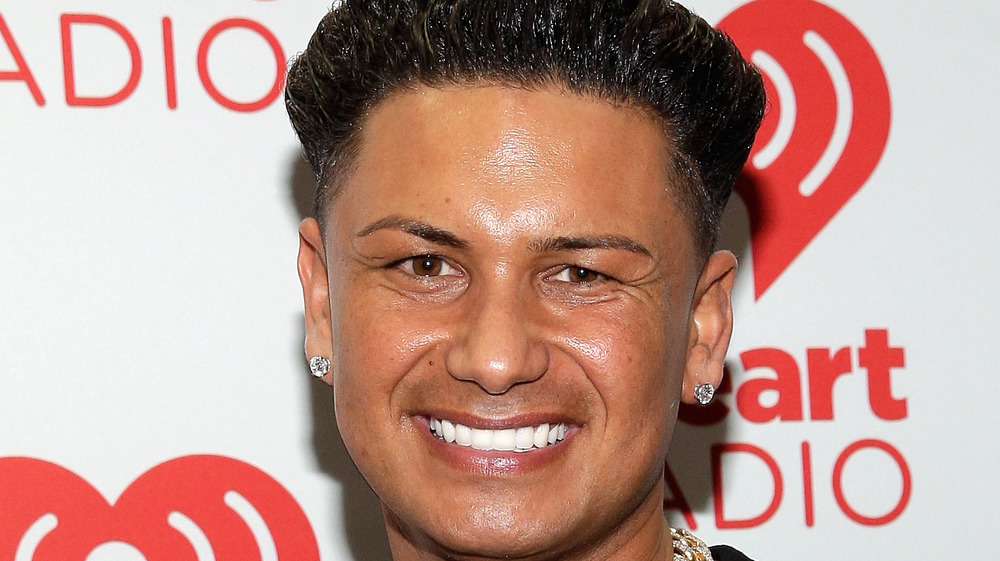 Isaac Brekken/Getty Images
Which Jersey Shore cast member changes the definition of "GTL" from "gym, tan, laundry," to "gym, tan... liquid assets"?
Back in 2009, a little MTV reality show swept the nation faster than Sammi "Sweetheart" Giancola could say "Rahn stahp!" Six seasons and multiple spin-offs later — including the ongoing Jersey Shore: Family Vacation — and Jersey Shore is a pop culture staple. And so are its endlessly quotable (and hair-gelled) cast of characters, like Mike "The Situation" Sorrentino, Vinny Guadagnino, Nicole "Snooki" Polizzi, Jenni "JWOWW" Farley, DJ Pauly D. But which star has fist-bumped their way not only to lasting fame, but spray-tanned success?
From Real Housewives of New York's Bethenny Frankel to RuPaul's Drag Race's Trixie Mattel — who's (death)dropped multiple albums and a Netflix documentary — some figures recognize that being a reality star is an opportunity. It's a chance to take that lightning in a bottle (sudden notoriety, T-shirt-worthy catchphrases, and an influx of, say, Instagram followers) and turn it into an all-out Coca-Cola factory. In simpler terms: make your 15 minutes matter financially. And just because not every Jersey Shore cast member is crushing it cash-wise (Mike "The Situation" has had some financial... "situations") doesn't mean some aren't reveling in the big bucks. 

Snooki, JWOWW, Deena, The Situation, Ronnie, Vinny, or Paul: Here's the richest Jersey Shore cast member of them all. 
Pauly D has outdone his Jersey Shore cast mates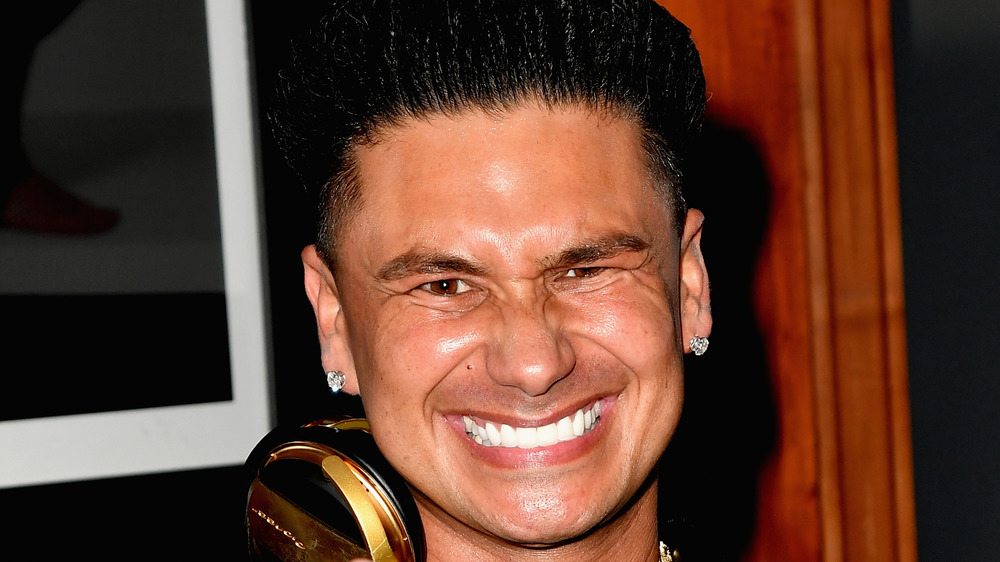 Earl Gibson Iii/Getty Images
So who is the richest Jersey Shore cast member? All praise DJ Pauly D! 
While other cast mates have done well for themselves — Nicole "Snooki" Polizzi and Jenni "JWOWW" Farley each have a net worth of $4 million, per Celebrity Net Worth — Paul "Pauly D" DelVecchio is miles ahead of the pack. According to Celebrity Net Worth, the likable spike-haired DJ is worth $20 million today. 
How did he do it? The reality star more enterprising than you may have thought. In addition to earning $150,000 per episode by the last season of Jersey Shore, per Life and Style, he has gone on to appear in spin-off shows, like Double Shot at Love with DJ Pauly D & Vinny and The Pauly D Project. But that's not all. According to the magazine, Pauly D has become an "internationally-known" DJ, becoming the "exclusive DJ" for the Palms Casino Resort pool in Vegas (who wouldn't enjoy him DJ-ing a pool party?). He's also signed with 50 Cent's label, G-Note Records, per Billboard, and opened for Britney Spears on tour in 2011 (via The Hollywood Reporter). We love that!
"I'm the guy responsible for making these people have a good time," he told Dancing Astronaut about being a DJ."I believe it [DJ-ing] has to be a personality as well. It's not just honed in on a turntable and a laptop. You have... [to] give them an experience." 
Well, Pauly D is certainly experiencing wealth!