Meri Brown Speaks Out About Her Husband
As the first wife of one of America's most high-profile polygamists, Meri Brown has watched her husband, Kody Brown, wed three other women over the course of their 30-year marriage. When the Brown family first began filming their TLC series Sister Wives, they seemed determined to prove that the plural lifestyle can work. However, as the show's 15th season airs, it's becoming increasingly evident that Meri and Kody are not in a good place.
Meri made a huge sacrifice in 2015 when she gave up her status as Kody's only legal wife so that he could marry his fourth wife Robyn. The Browns reassured fans that the divorce had nothing to do with marital issues, saying that Kody simply wanted to adopt Robyn's three children from a previous marriage. However, a bombshell dropped later in 2015 when it was revealed that Meri had an emotional affair with a person she thought to be a man. She eventually discovered that she was being catfished by a woman who leaked their private conversations online, and the revelation seemed to deepen the rift in her relationship with Kody.
As reported by Radar Online, Meri made a sad confession during a 2019 episode of Sister Wives. "I don't feel like I have a husband and wife relationship," she said. She has also stated that her relationship with Kody is "dead," while he has described it as "distant." So will Meri and Kody keep sticking it out, or go their separate ways?
Meri Brown teases her future plans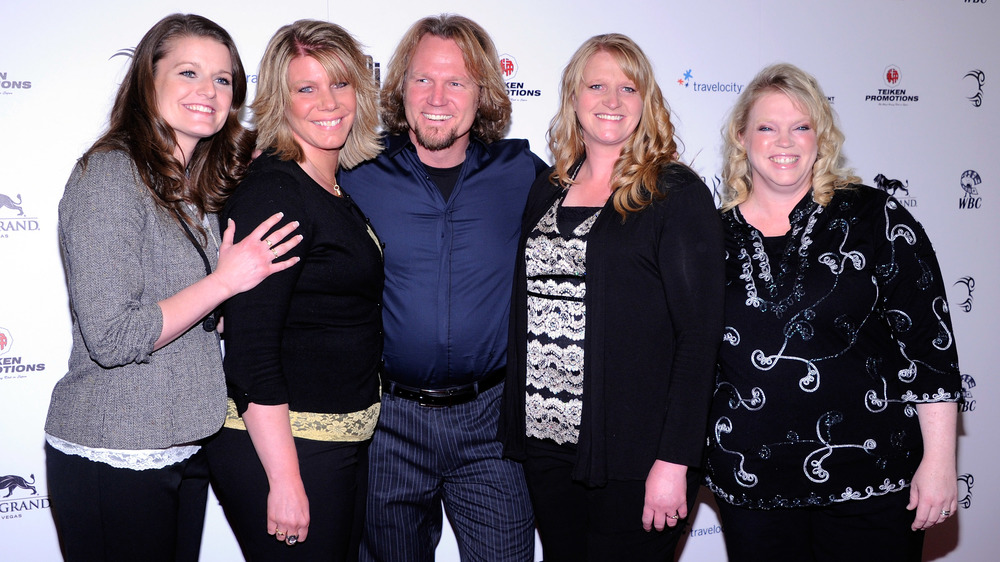 Ethan Miller/Getty Images
During a February 2021 interview with Us Weekly, Kody Brown said that he would never divorce one of his wives, but he left the door open for Meri Brown to walk away. "If it's not working for them, they can leave," he said. "Nobody's going to be a prisoner here." 
However, it looks like Meri has no intention of going anywhere. In a March 22 Instagram post, she said that she doesn't expect fans to agree with all the decisions that she makes, but she reassured them that she knows her self-worth. "I get that I have supporters. I get that I have haters," she wrote. "You want to know what else I get? That I know my worth. That I know my value. That I know what's in my heart and my head. That I know what my convictions are."
Meri revealed that she's well aware that some Sister Wives fans view her as "a fool" who lacks self-esteem, but she clearly doesn't believe this is the case. She described herself as "strong and capable," and she wrote that she is "not a quitter." But with her and Kody admitting that they only see each other "once in a blue moon" during a March 2021 episode of Sister Wives (via People), some fans wonder whether their marriage is really something Meri should cling to so steadfastly. Unfortunately for her, fans will probably continue to question her judgment, no matter what she says.