Star Admits Kissing Beyonce In Front Of Jay-Z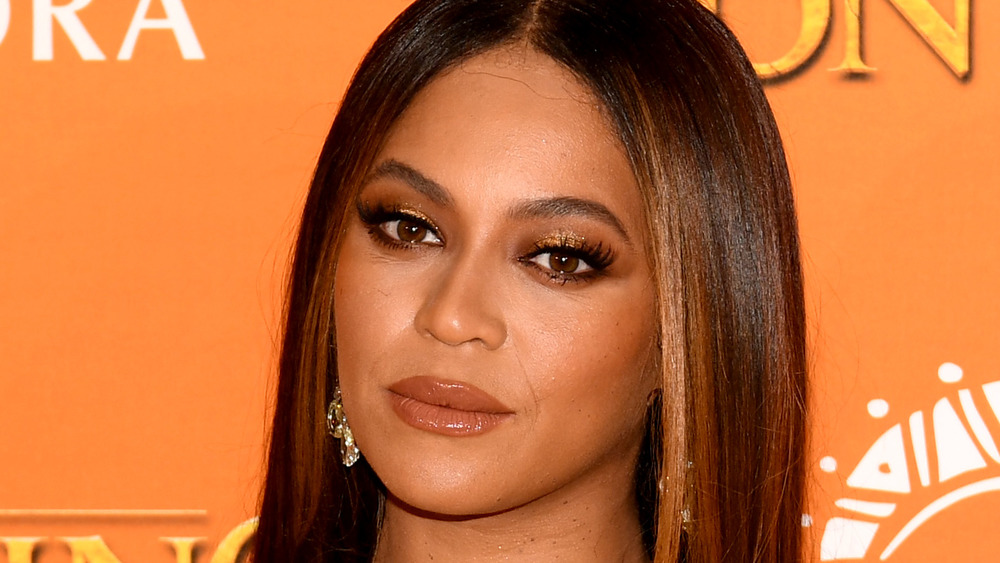 Gareth Cattermole/Getty Images
Award-winning writer and producer Benny Blanco may just be one of the bravest men on the planet. Either that, or he's one of the luckiest. Apple Music's Zane Lowe sat down with the music whizz on The Zane Lowe Show and chatted about some of the epic highlights of his career. Not only has he collaborated with stars such as Ed Sheeran, Rihanna, Halsey, and Khalid, but he has had a hand in songs such as Katy Perry's "I Kissed A Girl," Kesha's "Tik Tok," Britney Spears' "Circus," and Taio Cruz's "Dynamite," to name but a few.
In 2018, Blanco told WUWM that he realized his calling early. He won a songwriting contest at the tender age of nine, and by the time he was 13, he already had multiple record deals. After school, he did some introspection and "realized no one wanted to hear a chubby Jewish kid rap," Blanco explained, "So, I was like, 'Oh, I guess I'll make all my own music, and I'll write songs for other people."
That was the beginning of Blanco's rags-to-riches story, and, before long, he was rubbing shoulders with the big names in the industry. About a decade ago, he was invited to Beyoncé and Jay-Z's house. Hit-Boy was also at the Carter's Hampton's mansion and the night would soon take an interesting twist. Keep reading to find out how the "Lonely" producer kissed Queen Bey in front of her husband — and lived to tell the tale. 
Benny Blanco walked away with his life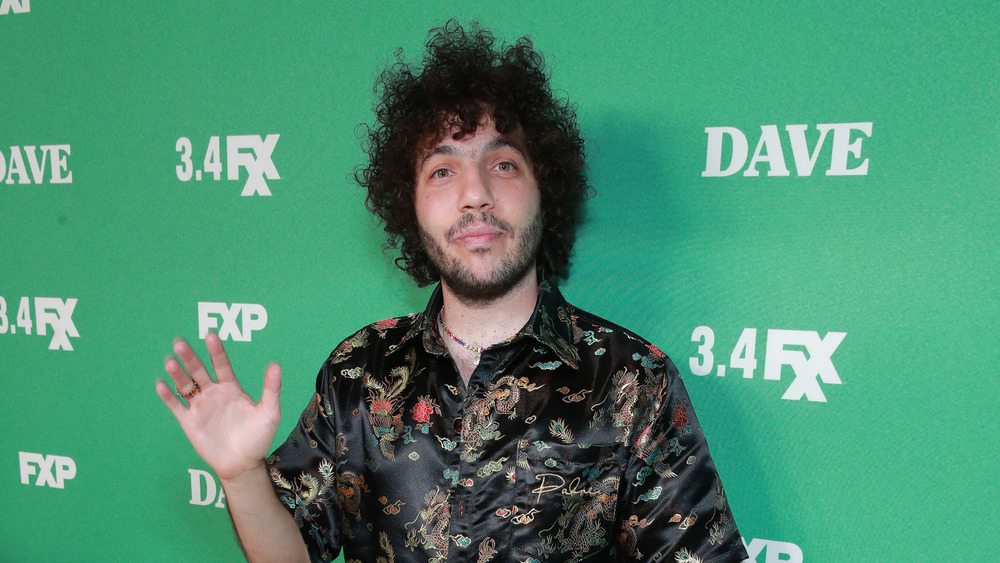 Rich Fury/Getty Images
Benny Blanco revealed how he stole a kiss from Beyoncé on The Zane Lowe Show. He was invited to Yoncé and Jay-Z's pad, along with other high-flying producers such as Hit-Boy. It wasn't long before a beat battle ensued with Jay-Z freestyling in his ear. As Blanco aptly put it, "It's these moments, I'm like, 'How is this my life?'"
But the producer's life was about to turn awkward very quickly. When it was time to leave, he planned to give Queen B a chaste kiss on the cheek. Blanco relived the terrifying moments when he made the faux pas of the evening. He relayed, "I went to do like, kiss on the cheek, and I guess we just missed a little bit. And just like, I definitely hit the corner of some sort of lip. ... I'm sitting there, and as I'm doing it, out of the corner of my eye, Jay-Z is right there looking at me!" Yikes.
Blanco may have even had visions of eternity when he realized what he had done. He went on to say, "I'm just like, 'My lip is here. Hers is there, and there's definitely some corner things are happening.' And I look at Jay and I'm like, 'Oh, OK. I'm dead. My life is over. It was great. Nice knowing you guys.'" So how did the "Diamonds" producer survive to tell the story? Unbelievably, "No one noticed."