Tori Spelling Makes A Bold Statement About Ryan Seacrest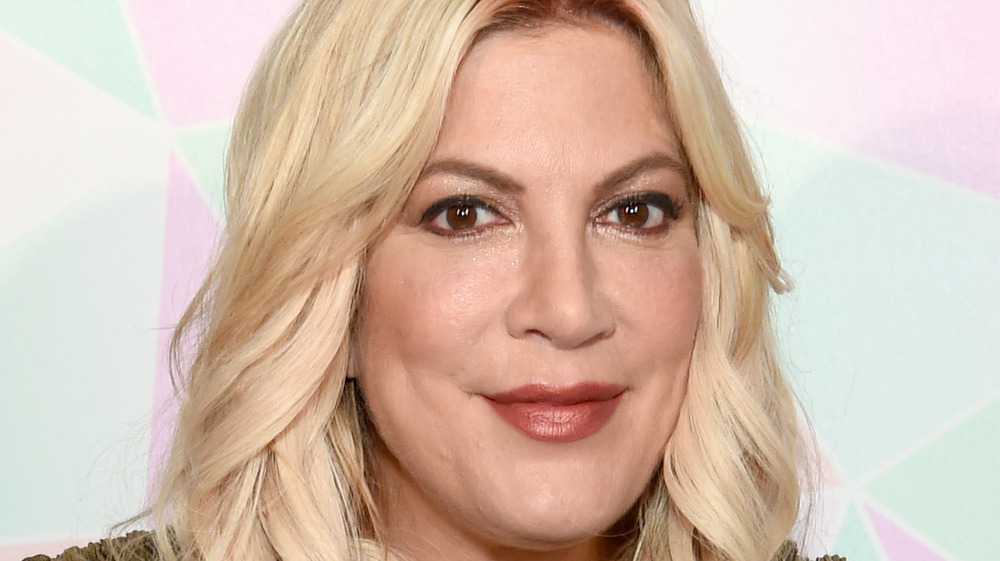 Michael Kovac/Getty Images
Back in the '90s, Beverly Hills, 90210 was one of the most popular shows around. The TV drama, which followed a group of teenage friends, also had an iconic ensemble cast, including Jennie Garth, Luke Perry, Brian Austin Green, Jason Priestly, and Tori Spelling. Though the show ended in 2000, many of the cast members still look back at the show fondly and reminisce about their days in the coveted zip code area. 
While the show certainly had an iconic cast, it also had some pretty memorable guest stars. David Arquette, Lucy Liu, Matthew Perry, and Eva Longoria are amongst the more memorable guest stars, though there is one star that people sometimes forget about: Ryan Seacrest. Before American Idol, On Air with Ryan Seacrest, or Live with Kelly and Ryan, the now-popular host took a small guest role on 90210. And, as it turns out, main cast member Spelling wishes that she and Seacrest would've gotten a little bit closer back when he appeared on the show.
Keep reading to learn more about her surprising statement. 
Tori Spelling has a surprising regret about Ryan Seacrest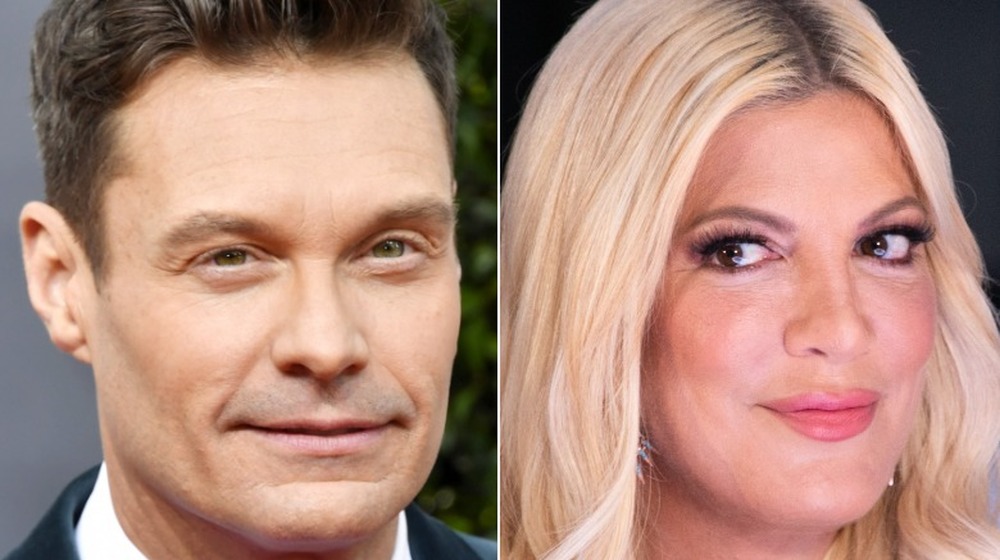 Frazer Harrison, Noel Vasquez/Getty Images
Though Ryan Seacrest is one of the most well-known media personalities of the 2010s, he wasn't always so popular. In fact, when he guest-starred on Beverly Hills, 90210 in 2000, per Us Weekly, he was basically a nobody. Because of his up-and-comer status, main cast member Tori Spelling didn't pay him much attention during his guest appearance — but it seems that may have been a mistake! 
In March 2021, Spelling joined Lisa Vanderpump on her show, Overserved with Lisa Vanderpump, and the two got to talking about Spelling's 90210 days. "Which celebrity should you have slept with that you didn't?" Vanderpump asked Spelling (via US Weekly). "Ryan Seacrest," the actor replied, referring to the time when "he first started" his career in 2000. "I didn't know, I was on '90210' and I was like, 'Oh, whatever.' I would've been dating up!"
Though Spelling has been married to Dean McDermott since 2006, she couldn't help but reminisce about her potential with Seacrest. "I could be a Kardashian right now," she joked, referencing the fact that Seacrest produced Keeping Up with the Kardashians and played a big role in the family's fame. While her chance with Seacrest may have passed, we can only imagine what sort of power couple the two might have become!