How John Oates' Son Got Up Close And Personal With Life On Tour - Exclusive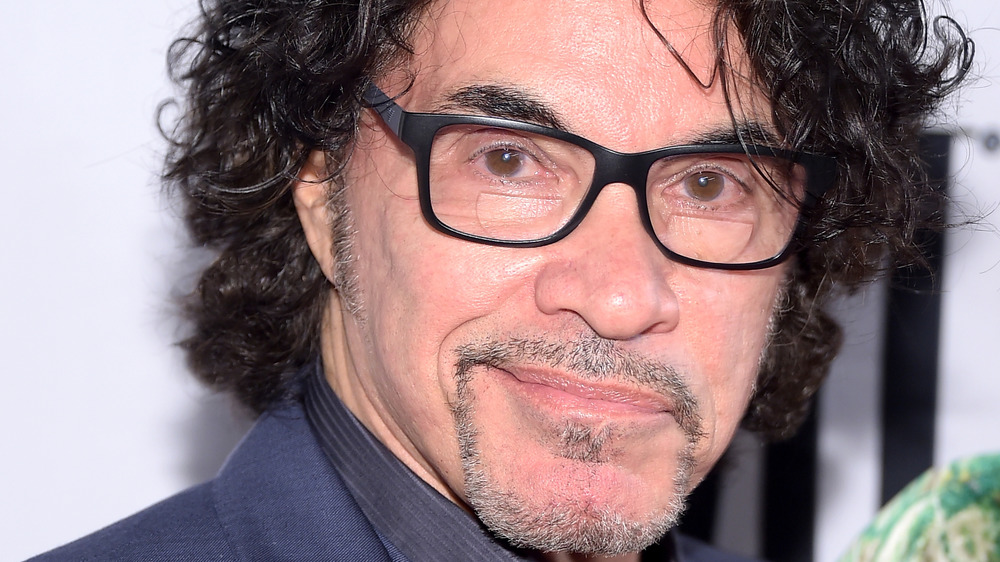 Michael Loccisano/Getty Images
There's no doubt that rock star kids don't exactly grow up quite like the rest of us. Travis Scott's daughter, Stormi Webster, is already working on her collection of back-to-school Birkin bags like they're regular old JanSports (if a JanSport backpack could pay off a huge chunk of our student loans). Meanwhile, Blue Ivy Carter was just nine years old when she became one of the youngest Grammy winners in history for helping her mom, Beyonce, write "Brown Skin Girl." That's just the kind of stuff that happens when your parents are the type of people who can rent out the Louvre on a moment's notice.
While Tanner Oates, the son of Hall and Oates guitarist and Rock and Roll Hall of Famer John Oates, wasn't wearing Gucci to his first day of pre-school, his father's rock star status definitely led to an unconventional upbringing. In some sense, Tanner lived out every kid's childhood dream. He traveled around the world with his parents, sleeping on a tour bus, visiting a new city every night, and amassing what's likely a couple memoir's worth of tour stories — and that was enough to make him never want to do it again. As Oates' wife, Aimee Oates, told Nicki Swift over Zoom, her son "[checked] out" before high school. The rock star life isn't for everyone.
In this exclusive interview, John and Aimee open up to Nicki Swift about raising their son on the road.
John Oates' son was a newborn during his first tour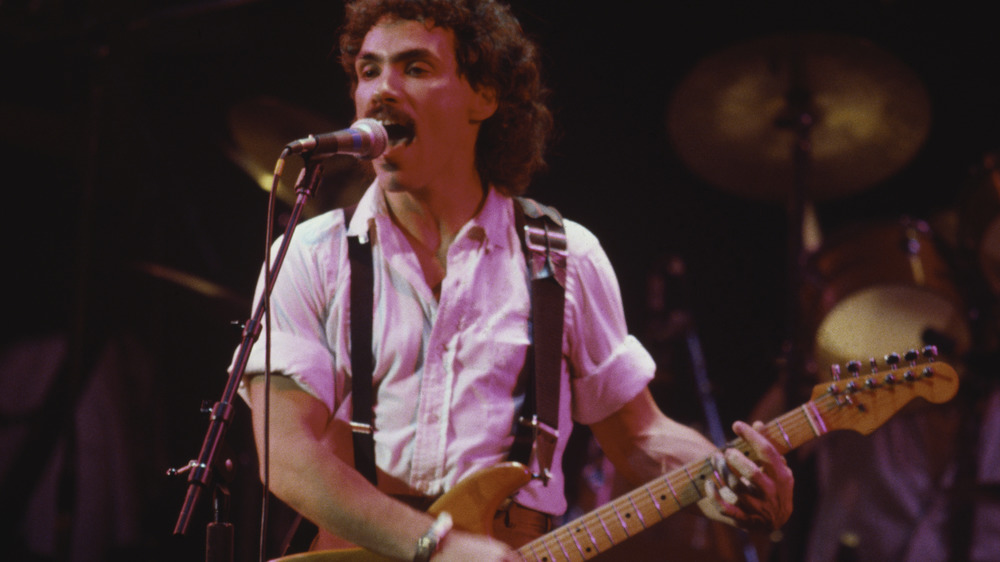 Michael Putland/Getty Images
It's safe to say that Tanner Oates doesn't have a single memory from before his life on the road. That's because John and Aimee swept him into a tour bus almost immediately. "We took our son on the road when he was born. Seriously. We took him on the road at five weeks or eight weeks," John tells Nicki Swift. "And we did a tour with Carly Simon and we took him on tour for his whole life until he was thirteen." (No biggie, Simon is just a 12-time Grammy nominee). 
During this time, Tanner was homeschooled, spending the rare stationary moments on the family's rescue farm in Colorado. Finally, after more than a decade of touring — which is quite a bit longer than the average band on the indie circuit — he'd had enough. "When he got to be 13, he finally said, 'That's it. I'm done,'" John admitted.
John and Aimee Oates' son ditched the road for college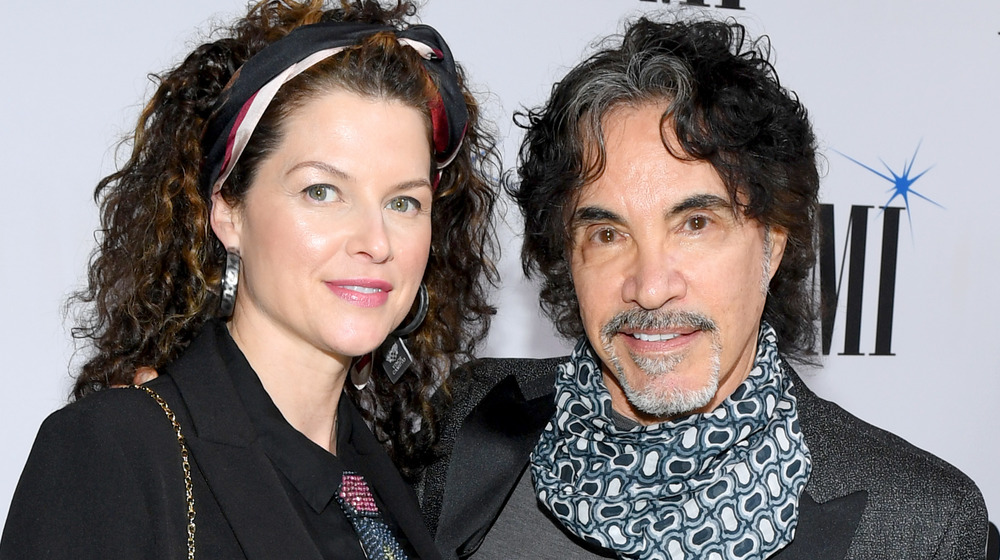 Jason Kempin/Getty Images
Around the nation, teens hoping to pursue the rock star lifestyle beg their parents' to allow them to skip out on college and tour in a band. In some sense, it's a parents worst nightmare. Research has shown that 90.7% of musicians remain undiscovered for their entire careers. The likelihood that their kid is going to be able to support themselves from touring alone is very low, but John Oates was actually encouraging his son to ditch college and follow in his footsteps.
"I always told him, I said, 'You don't have to worry about going to college,'" John tells Nicki Swift. "I said, 'We'll get you a black t-shirt and you can get a bunk on the bus and you can hang with the roadies.' And he said, 'No, no, I'm going to college.'"
Tanner ended up majoring in systems engineering, forgoing his father's creative career and going into something a bit more traditional. Nonetheless, the Hall & Oates star is a proud papa who wouldn't trade his son's unique upbringing for anything. "He saw the reality of what — and you know what it's like — to actually be in hotels and travel, travel," John says. "But it was great. We wouldn't trade that experience because we got to spend his whole childhood together."
Oates' new single, a reimagined EDM version of Hall & Oates' classic hit "Maneater," is currently available through Monstercat.