What Paul Bettany Did For A Living Before He Was Famous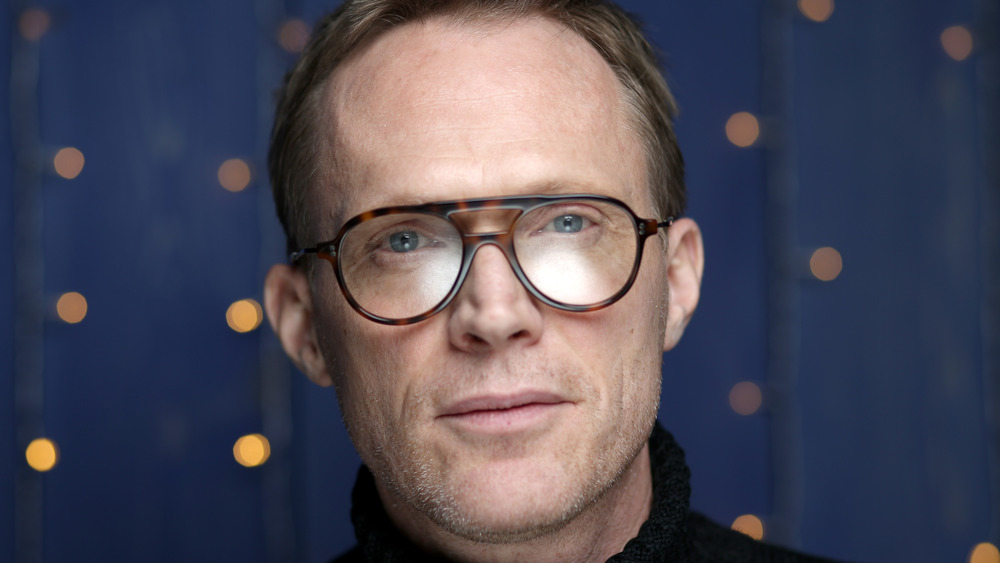 Rich Polk/Getty Images
Paul Bettany has caught the eye of moviegoers since he nearly stole the show from Russell Crowe's in the 2001 biopic, A Beautiful Mind of real-life mathematician John Nash. Not only did the star-making role secure Bettany's rise to fame, but it also introduced him to wife Jennifer Connelly. Reliably working as a supporting actor in major films including 2006's The Da Vinci Code, as well as quieter indies including 2004's Wimbledon, Bettany struck the big superhero payload with 2008's Iron Man.
Voicing the titular character's A.I. assistant, Jarvis, in the first entry (as well as multiple sequels) in the Marvel Cinematic Universe (MCU), Bettany became (pun unintended) upgraded to a live-action role in 2015's MCU ensemble film, Age of Ultron, as Vision, a flying, laser beam-shooting android integral to the Marvel's Avengers superhero team. "My phone rang and it was [Age of Ultron director] Joss Whedon and he said, 'Do you want to be the Vision in The Avengers,'" Bettany told BBC Radio 1 in 2018. The call came quite serendipitously, as only moments before it, Bettany said he'd had an acrimonious meeting with a Hollywood producer who told him "that [his] career was over." 
With his MCU story continued in the hit Disney+ series WandaVision in 2021, Bettany's star trajectory does not seem near a decline. That said, you may find it surprising what the thespian did before reaching this uber-fame.
Despite coming from an acting family, Paul Bettany once worked as a street performer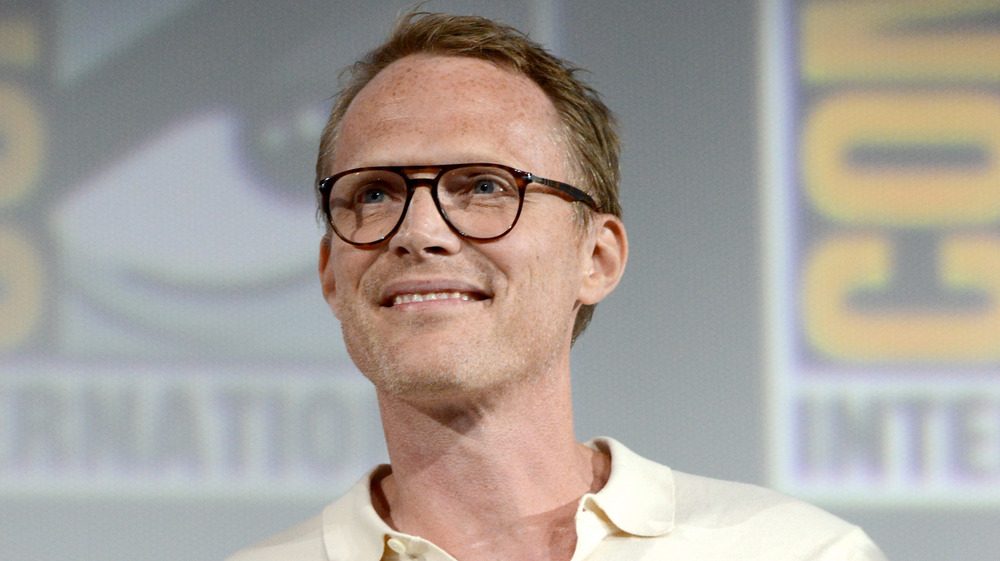 Albert L. Ortega/Getty Images
While Paul Bettany began his career in the performing arts "busking on the streets to make money, as he told The Guardian in 2012, he has a deep familial lineage within the realm of professional entertainment. His mother, Anne Kettle, was an actor of both stage and screen, per her IMDb bio, and his maternal grandparents were entertainers as well, with grandmother Olga Gwynne having been "a successful actress" in her time and his grandfather, Lesley Kettle, a musician.
But Bettany's own track to fame began with a tragedy. When Bettany's younger brother Matthew died when Bettany was just 16, the actor was left devastated. He promptly left school as well as home, to busk. Asked by The Telegraph in 2004 about the quality of his song-playing-for-tips, Bettany said, "I survived. I wanted to be a pop star, but I found I didn't much like singing my own stuff in front of other people, which was a stumbling block." 
The hardscrabble existence was cut short when Bettany lapsed on rent, at which point his "landlord came up and took [his] guitar," leaving Bettany unable to provide for himself entirely. After that, he worked "in an old people's home" before joining a London drama school at age 19. Following drama school and a few years in the acting trenches, Bettany landed his first major role in 2001's A Knight's Tale.
With his own MCU vehicle WandaVision charting on Nielsen's Top 10 Streaming Rankings, per Variety, Bettany certainly has come a long way from busking to become a movie star in his own right.