The Truth About Kandi Burruss' Relationship With Tiny Harris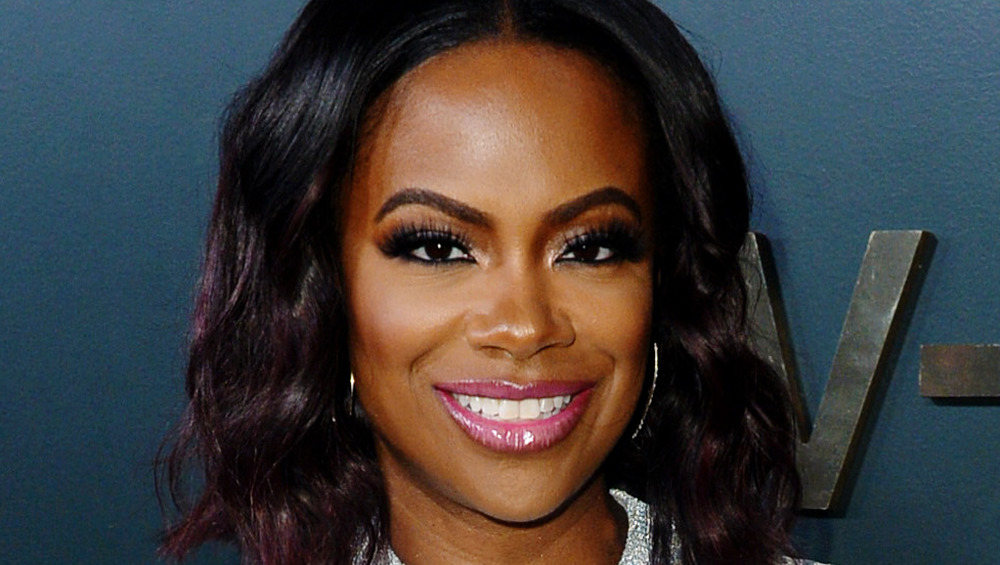 Jerod Harris/Getty Images
Famous singer and songwriter turned Housewife Kandi Burruss rides hard for her former band member and friend of many years, Tameka "Tiny" Harris — so much so that she recently took to live television to defend her amidst the sexual assault claims that have recently surfaced about Tiny and her husband, rapper T.I. Harris. (The couple has denied the claims "in the strongest possible terms.")
As reported by Reality Blurb, during an episode of Watch What Happens Live, Kandi explained that she had "never personally seen" Tiny engaging in any of the behaviors she's being accused of. "They are like family to me. Tiny and I grew up together. Because of the things that were said on our show before, people always try to wrap me up into any rumor that happens right now, [and] I don't like that. I don't like what's happening right now," she explained. 
Kandi also voiced her concerns about what she perceives as a guilty until innocent mentality. "You're guilty until proven innocent instead of [being] innocent until proven guilty. And I don't like that," she declared. "I don't like when people start rumors on folks and I would like for society to stop being so quick to try and make somebody guilty without really taking the time to get real evidence."
But just how well does Kandi know her gal pal Tiny? Keep reading after the jump to find out!
Kandi Burruss and Tiny Harris friendship is strictly platonic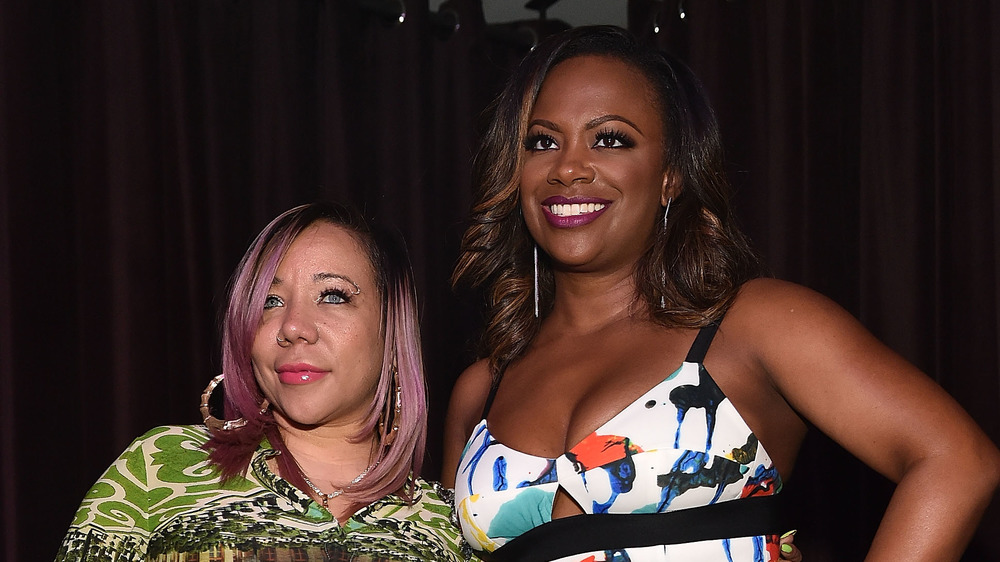 Paras Griffin/Getty Images
As you may recall, Kandi Burruss and Tameka "Tiny" Harris go wayyy back — back when they both were members in the all female R&B group Xscape. During those years, the two formed a tight-knit relationship, one that would prove to stand the test of time. But make no mistake about it — while they may be close, they are quick to extinguish any rumors that the two "hooked up" in form or fashion. 
As reported by The Daily Dish, both Kandi and Tiny were put on the spot during an episode of Bravo's Watch What Happens Live, when they were asked by one caller if they had ever hooked up. "Hell no," Kandi quickly responded while Tiny echoed the same sentiments. Kandi then clarified her statements saying, "Well, you know, you have to be clear around these people who watch the show because they try and add all kind of stuff. So let's be clear, I don't do [Tiny]. She's like a sister to me. She's family."
If you or someone you know has been the victim of sexual assault, you can call the National Sexual Assault Hotline at 1-800-656-HOPE (4673) or visit RAINN.org for additional resources.