Why Joe Biden's Press Conference Performance Is Raising Eyebrows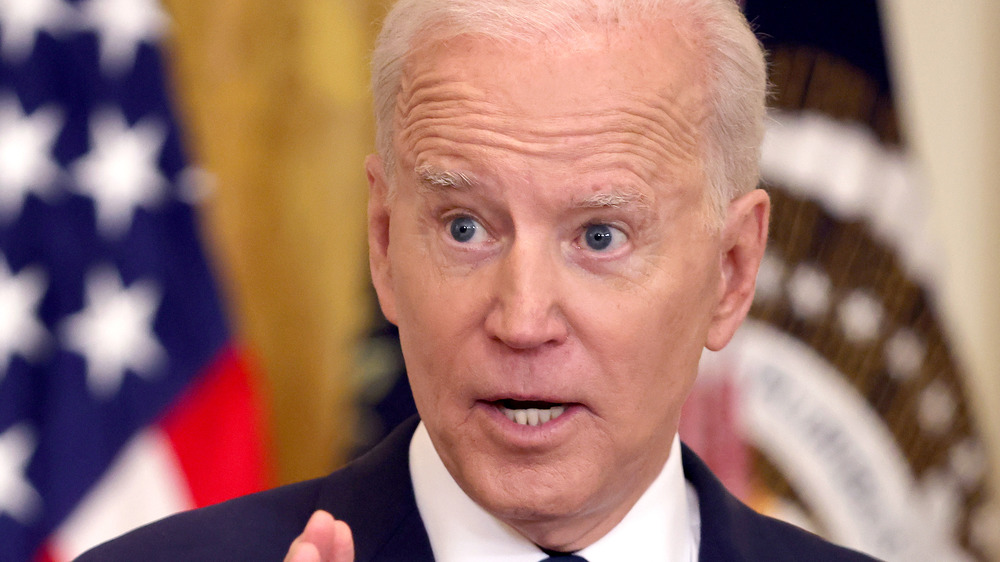 Chip Somodevilla/Getty Images
President Joe Biden held his first press conference on March 25, 2021, and political commentators and social media users alike, from both sides of the political spectrum, immediately took to the internet to make their opinions known. In the two hours that President Biden spent answering reporters' questions, he clarified or explained some information that the public already knows, blasted former President Trump's immigration policies, and some of his answers made real news.
It's pretty unusual for a new president to go over two months without giving a press conference — which conservative news outlets have been extremely focused on reporting lately. On the other hand, it's also pretty unusual for a new president to have so many national and global crises (pandemic, immigration, unemployment, racial injustice, etc.) to handle all at once right out of the gate. Clearly, the man's been busy.
And he explained some of what he's been doing in his first news conference, including some plans for the future and harsh words for his opponents.
President Biden didn't hide his eye rolls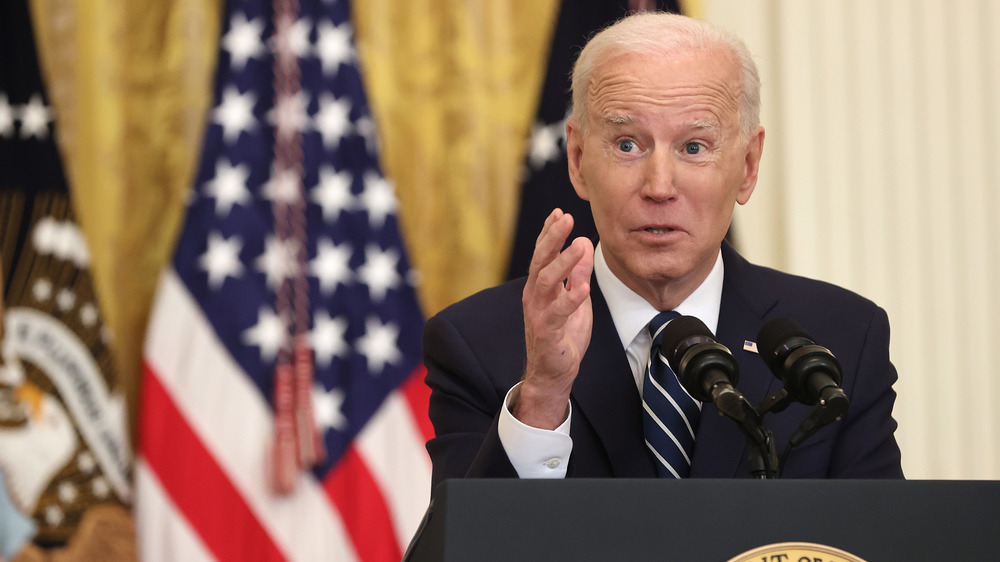 Chip Somodevilla/Getty Images
President Joe Biden, who became president at 78, seemed to hint on the campaign trail that he viewed himself as an interim president, and would not run again in 2024. Well...
In the press conference, President Biden said, "My plan is to run for re-election. That's my expectation." (If you're doing the math at home, Biden will then be 82 years old.) But the president's answer also threw a little shade Trump's way — which fired up the internet almost as much as the breaking news.
When asked why he hadn't set up a re-election campaign yet, as his predecessor had by this time, Biden laughed, "My predecessor needed to." Then, sarcastically, "My predecessor. God, I miss him." Well damn.
Biden went on to explain that he didn't know anything for sure, but that if he did run again Vice President Kamala Harris would still be on the ticket. When CNN reporter Kaitlan Collins asked if Biden expects to face off against former President Trump once again if he does run, POTUS was back with the jokes: "I have no idea. I have no idea if there'll be a Republican party. Do you?"
No, President Biden was not threatening the GOP with literal annihilation. Think of it more like a giant political side-eye. Biden's ~predecessor~ probably won't take it too well either way, but hey — don't dish it out if you can't take it.