The Real Meaning Behind Ed Sheeran's 'Visiting Hours'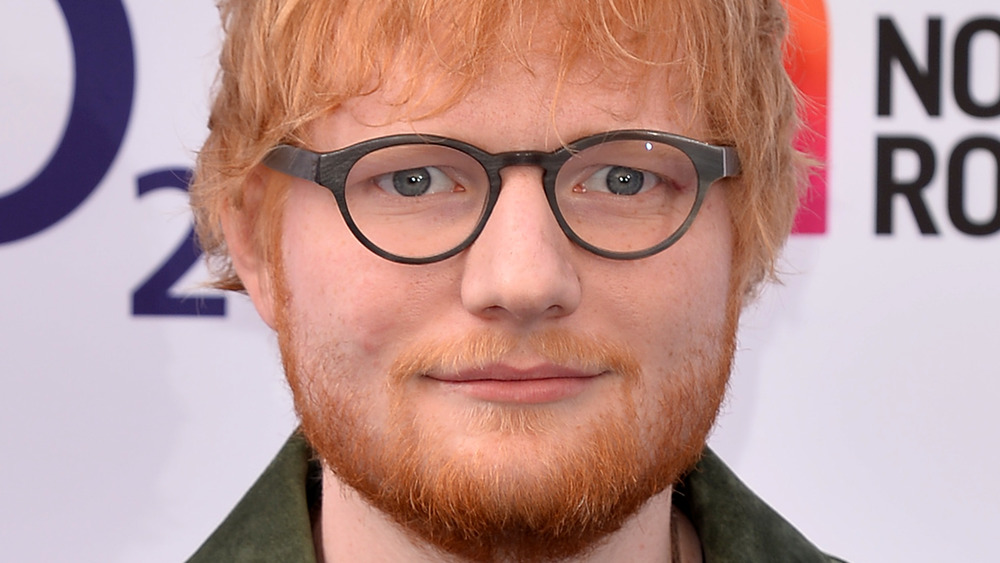 Jeff Spicer/Getty Images
Ed Sheeran performed at the memorial celebration of music industry icon Michael Gudinski on March 24, 2021 in Gudinski's native Australia. The legendary producer and concert promoter "died peacefully in his sleep" on March 2, 2021, according to Billboard. As part of the celebration of Gudinski's life, Sheeran performed three songs, "Castle on the Hill," "The A Team," and a never-before-heard song entitled "Visiting Hours," which he penned specifically for the memorial service.
Before he performed the song, Sheeran shared that he processes his emotions through songwriting, and Gudinski's death wasn't any different for him. In order to travel to Australia from the U.K., Sheeran had to participate in a two-week quarantine period, which is where he wrote the song. He told the crowd of 7,000 that he was allowed to have his guitar while on lockdown, so he was able to process and create "Visiting Hours."
"In lockdown, I was able to have a guitar for quarantine and I always find the best way to process stuff is to write songs, be it good news, bad news, or whatever and here is a song I finished last week," Sheeran said as a way to introduce the song to the audience. 
"Visiting Hours" is a loving tribute to Sheeran's relationship with Gudinski, who he described in a touching Instagram post as "a father figure and mentor."
'Visiting Hours' describes Ed Sheeran's love for Michael Gudinski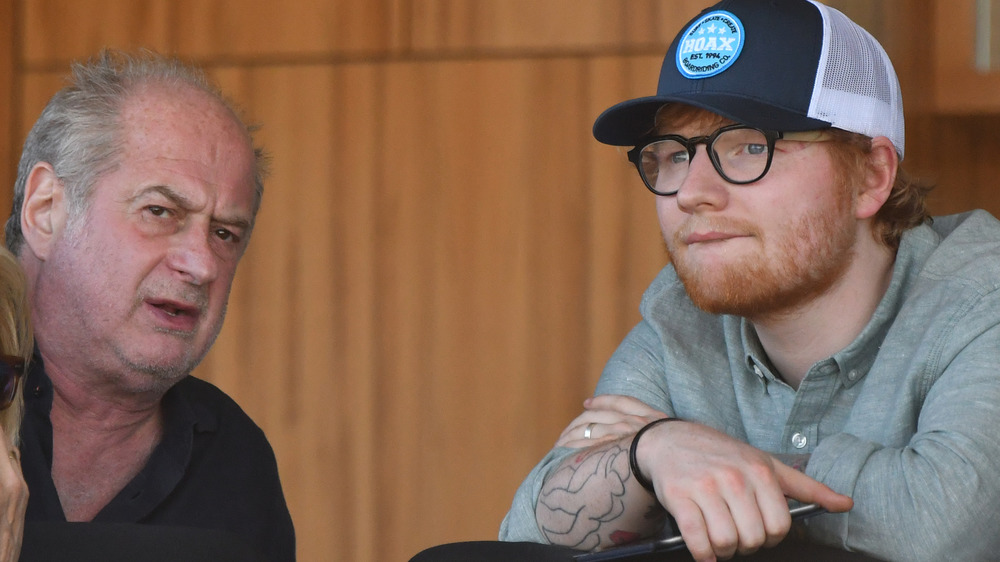 Vince Caligiuri/Getty Images
The moving lyrics of "Visiting Hours" describe Ed Sheeran's close relationship with Michael Gudinski, and the performance revealed the depth of Sheeran's pain.
"I wish that heaven had visiting hours / So I could just show up / And bring good news / That she's getting older / And I wish that you'd met her / The things that she'll learn from me / I got them all from you," he sings on the first verse. Although Sheeran hasn't confirmed, the "she" he's referring to is most likely his daughter, who was born in August 2020. As she was born during the pandemic, and Sheeran and Gudinski live on opposite sides of the world, it's likely they didn't have a chance to meet before the promoter died.
Sheeran also included his own fears, as well as Gudinski's advice: "Can we just talk a while until my worries disappear? / I'd tell you that I'm scared of turning out a failure / He'd say, 'Remember that the answer's in the love that we create.'"
Sheeran broke down soon after that line, but he managed to finish the touching tribute with this powerful promise. "And I will close the door, but I will open up my heart / And everyone I love will know exactly who you are / 'Cause this is not goodbye, it is just 'til we meet again / So much has changed since you've been away."