Inside Emma Stone's Big News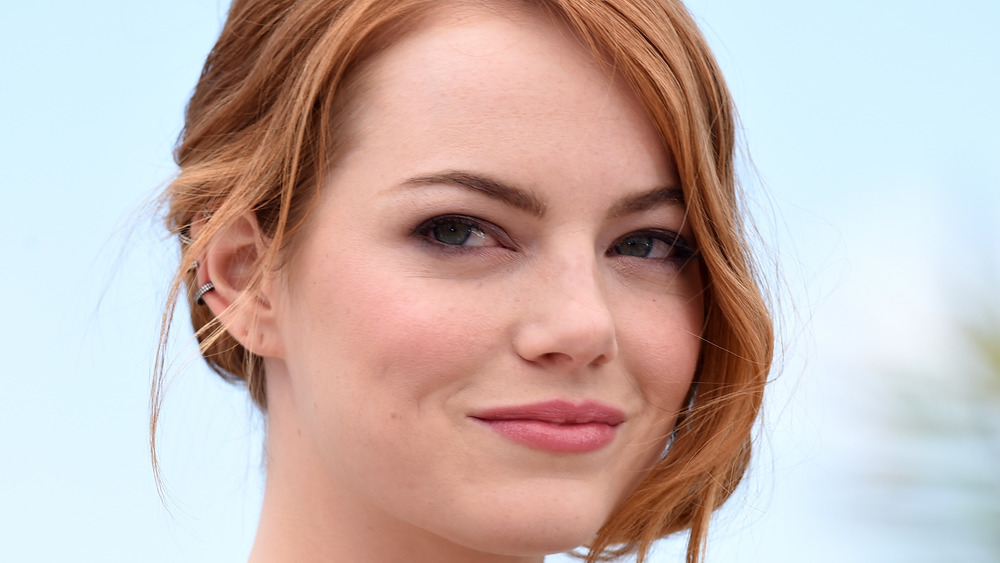 Ben A. Pruchnie/Getty Images
Emma Stone has always been one to keep her personal life under wraps, and not many details about how she spends her time outside of acting are readily available. Let's just say that she's as sly as a fox when it comes to hiding nearly all aspects, but we have also got to respect her for keeping work and play totally separate. Unlike a lot of other celebrities, Stone has chosen to stay off social media, and for that, we are very, very sad. However, here's what we do know about Stone and the leading man in her life. 
The actress married comedian Dave McCary in September 2020 after three years of dating. Before that, Stone was linked to British actor Andrew Garfield, who she famously starred with in The Amazing Spider-Man and The Amazing Spider-Man 2. In January 2021, Us Weekly reported that the newlyweds were expecting their first child. While Stone has remained silent on the pregnancy, an insider spilled a little tea. 
"She seems very happy and very excited about becoming a mother — she's constantly oohing and cooing. She looks great, she looks healthy, she's glowing," a source told the publication. "She's been keeping up with friends and work lately, she's always staying active and gets her daily exercise in." Paparazzi have spotted Stone cradling her growing baby belly on a few occasions — and she looks adorable. 
Keep scrolling to find out what big news Stone has now.
Emma Stone is a mom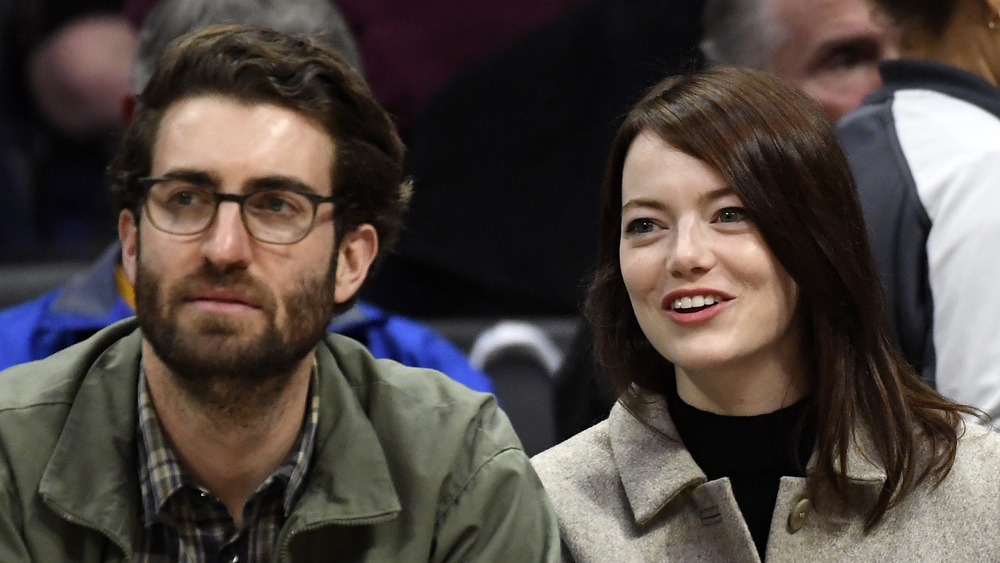 Kevork Djansezian/Getty Images
Emma Stone can now add another job to her resume — that of a mother. According to the Daily Mail, the actress gave birth on March 13, 2021, in Los Angeles. This is Stone's first child with her husband, Dave McCary. 
In true Stone fashion, she has not released any details on the baby, so we'll just have to wait to find out the name and gender (and we can assume that the news will not come from Stone herself). However, there is a small glimmer of hope that her husband Dave McCary (who has an Instagram account and shared the news of their engagement) may humor fans with details on the new member of their tribe ... but we won't hold our breath. 
In August 2018, Stone shared a few rare words with Elle in regards to her hopes of starting a family. "My perspective about kids has changed as I've gotten older," she dished. "I never babysat or anything. As a teenager, I was like, I'm never getting married, I'm never having kids. And then I got older and I was like, I really want to get married, I really want to have kids." It seems like all of her wishes are coming true and we can't wait to catch a glimpse of her little bundle of joy! Congrats to the happy family!