How Kristen Stewart Has Completely Transformed Into Princess Diana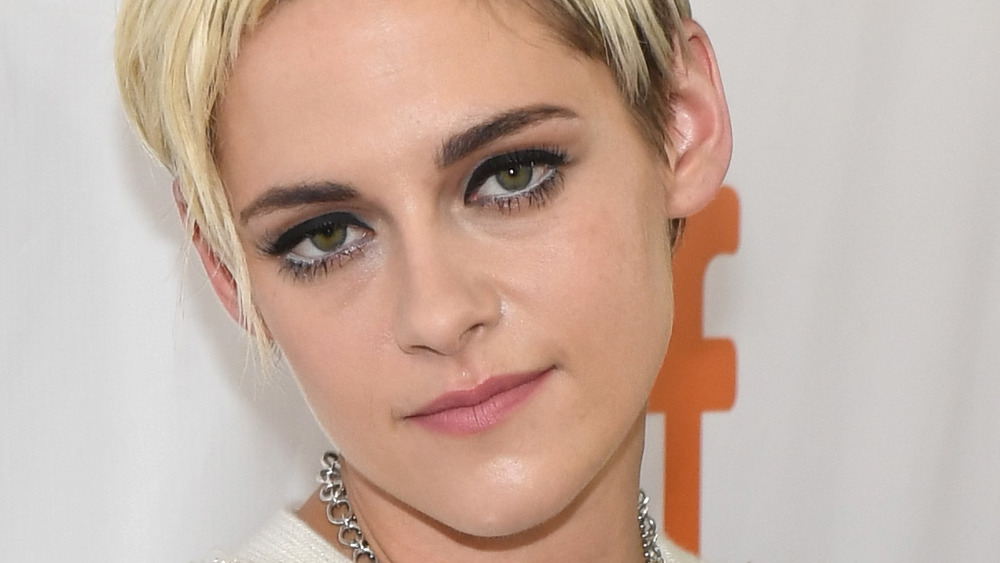 Sonia Recchia/Getty Images
The world has another close-up of Kristen Stewart as Princess Diana. The Twilight actor was cast as the iconic princess — and mother to Prince William and Prince Harry — in director Pablo Larraín's film Spencer which is due for release in Fall 2021, per Deadline. The film will give audiences a look into Princess Diana's life in the early '90s, when she "decided her marriage to Prince Charles wasn't working, and that she needed to veer from a path that put her in line to one day be queen," according to the outlet.
Stewart started production on Spencer in early 2021 after the COVID-19 pandemic delayed production, but the film has entered its final stages of shooting in the United Kingdom, Elle reports. To mark the occasion, a second still from the film has been released and the resemblance between Stewart and Princess Diana is uncanny. Read on to find out how she transformed into Princess Diana.
Kristen Stewart pays homage to Princess Diana
On March 25, 2021, Neon Films shared another still photo of Kristen Stewart in costume as Princess Diana on the set of Pablo Larraín's film, Spencer, on Instagram. In the photo, Stewart gazes calmly into the camera with her head rested on her hand. The actor wears a plaid coat, chunky pearl earrings, and a white turtleneck. But perhaps the most eye-catching accessory was the replica engagement ring on her finger. "That's sapphire," the studio wrote in the caption.
If you're thinking the ring looks familiar, it's because that the sing Prince Charles used to propose to Diana, which is the same ring that Prince William used to propose to Kate Middleton in 2010, People noted. However, Stewart's costume reflected a time years after Prince William's birth. As Vogue noted, Stewarts' look recalls what Princess Diana wore to Portsmouth, England in 1989.
While Stewart already looks the part, she is committed to sounding the part, as well. "We don't start shooting until mid-January," Stewart told InStyle in October 2020. "The accent is intimidating as all hell because people know that voice, and it's so, so distinct and particular. I'm working on it now and already have my dialect coach. In terms of research, I've gotten through two and a half biographies, and I'm finishing all the material before I actually go make the movie... I don't want to just play Diana — I want to know her implicitly." If this photo is any indication, Stewart is clearly on the right track.