Titus Makin Dishes On The Rookie Season 3, His Alter Ego Butterfly Ali, And More - Exclusive Interview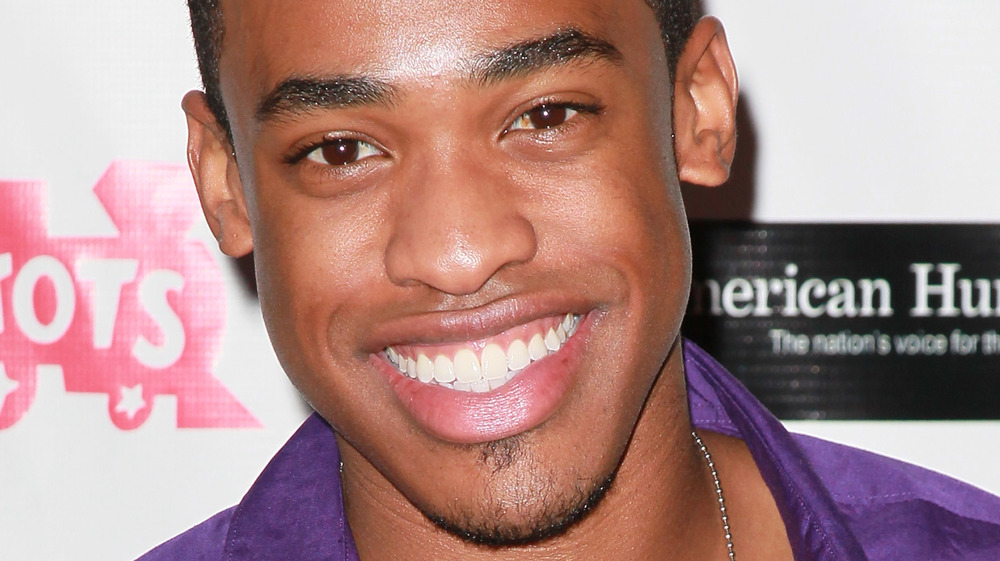 David Livingston/Getty Images
From appearances on hit TV shows including Glee, Grey's Anatomy, and Pretty Little Liars, to starring alongside Nathan Fillion on ABC's The Rookie, Titus Makin is incredibly busy. And with Season 3 of The Rookie returning to our screens for more episodes, Makin is about to be thrown into the spotlight once again. As well as being an actor, Makin is a musician who's gearing up to release an EP in the coming months. Recording under the pseudonym Butterfly Ali, the multi-hyphenate is ready for fans to experience his music, which Makin calls "a funky, soulful good time."
In light of the Black Lives Matter movement, Makin reckoned with playing a police officer onscreen as the hit series pivoted to reflect the civil rights movement taking place in America and across the world. Nicki Swift caught up with the rising star to find out all about The Rookie Season 3, his influence on the popular cop show, what fans can expect from Butterly Ali's music, and the superstars he'd love to work with next.
Titus Makin had reservations about The Rookie Season 3
So The Rookie's coming back for new episodes. What's it been like starring on the show for three years?
It's been fun. I mean it's definitely presented its challenges at times. Just story content wise, knowing what's appropriate, knowing what's going to ruffle some feathers. Kind of anticipating on how the audience will receive certain things, but it's been a roller coaster and I've learned a lot. So it's been good for me.
We read that you were thinking about leaving before Season 3, until the season swiveled to include the Black Lives Matter movement and tackle police brutality. Has it been difficult playing a police officer? And is there anything else you hope the show covers in the future?
Yeah, so I did have concerns before starting to film Season 3 and I just brought 'em up with our showrunner and he so graciously addressed them, [and] allowed me to sit with it. And, we met in a really beautiful middle space, and I couldn't be more thankful that that conversation did happen, because obviously they were probably going to attack the topic in some way potentially. But I'm definitely happy that I kind of stood my own ground and took the strength that I was learning to take the stance, even during this time, to kind of speak and see what my own opinion kind of cultivated. And in my personal opinion, it made something really nice and special, and I was really grateful to approach that topic on the show.
And as far as playing a cop, it's been challenging for sure. It's one of those things that, sometimes on TV shows, they can kind of glaze over things and make things look prettier than they are in real life. So I've definitely always been worried about that with any cop show that it's like, okay, well, that's the Hollywood version. What is the real life version? But we've been doing a really good job, in my opinion, specifically [in] Season 3 of touching on reality, then letting people have an escape from reality and kind of have a place where there is some more lightheartedness and comedy aspects, but still filtering in the truth. So it's been good, Season 3 specifically, in my opinion for that matter.
That's so amazing that they actually listened to your opinion and incorporated it.
Yeah. Like I said, once again, I genuinely don't know if they were going to do this particular thing anyway, but, if not, I'm happy I spoke up.
Would Titus Makin return for a fourth season of The Rookie?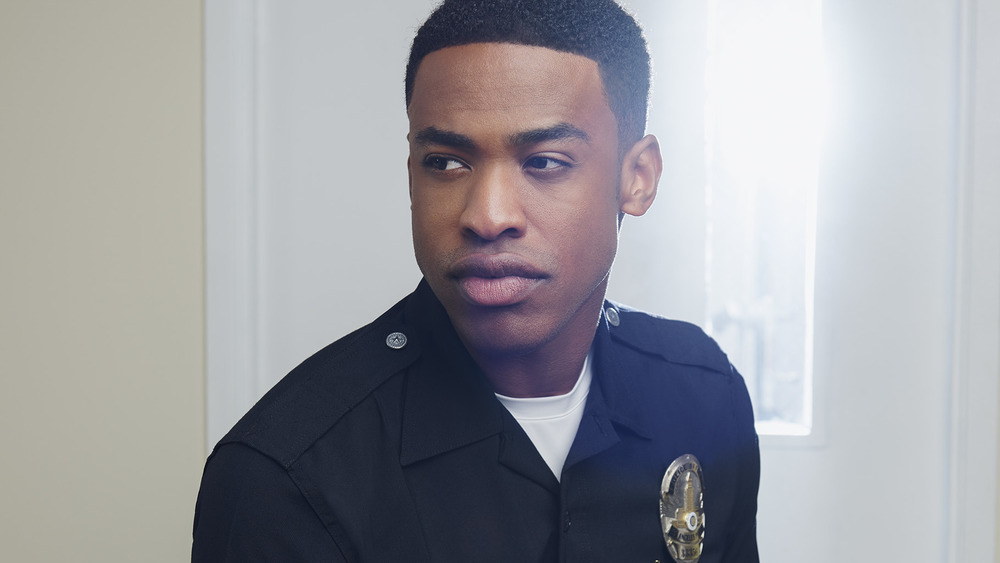 ABC/Andrew Eccles
The Rookie hasn't been renewed yet, but would you come back for another season?
Absolutely. I mean, within that, the harsh reality is it was a hard pill to swallow even having this conversation before Season 3, because it's COVID, there's a lot of things going on in the world and to have a job at all is a huge blessing. So it's like the harsh reality is, I would gladly come back obviously for the pure fact that I love acting, but on top of that, all of us need income and all of us need to be working.
So absolutely, but obviously not without, invited conversations, which they've always opened up the doors for us to have tough conversations with them. The income and the job opportunity isn't worth compromising my moral compass, so if there was anything that did come up that I didn't agree with, that is something I would still be willing to step away from."
But hopefully it's not going to come to that. It sounds like they're really open.
Yeah, exactly.
Titus Makin would like to introduce you to Butterfly Ali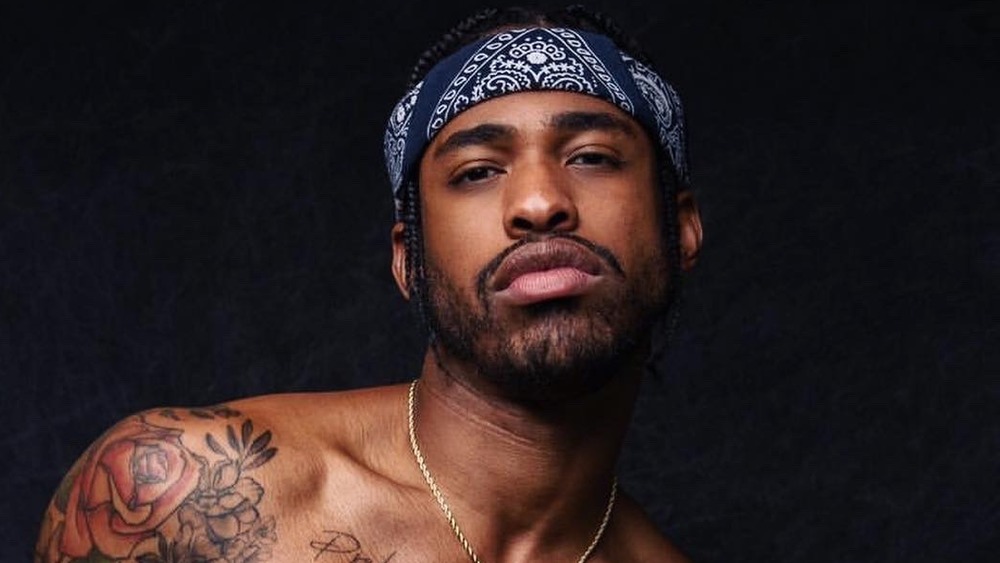 Eric Carroll
You record music under the name Butterfly Ali. Who are your musical influences?
So many, so many, but the ones that really get my vibe going, that have always kind of started me, has been Marvin Gaye, huge, huge, huge Marvin Gaye fan. I've always been obsessed with Anderson .Paak, Andre 3000. ... Oh, actually, sorry. I left a major one out, Bill Withers is huge for me. Bill Withers, Marvin Gaye, Anderson .Paak, Andre 3000.
If readers haven't heard your music yet, what do they need to know about it? And what song is the best introduction?
I think they should know it's a funky, soulful good time. I kind of put it like this, if you don't know what I'm thinking or who I am based on the characters I play on TV, if you're like, "Who's Titus, actually?," my music gives it away. My stance and thoughts on racial injustice, police brutality, romance, all that stuff I put in my music. So they can just expect some truth. And then on top of that, the song that I think would be a nice entry for them would be "Righteous." It's a boppy song, but it still has a message to it. And to introduce you to that funk-pop kind of world.
You've probably seen Titus Makin on a lot of your favorite TV shows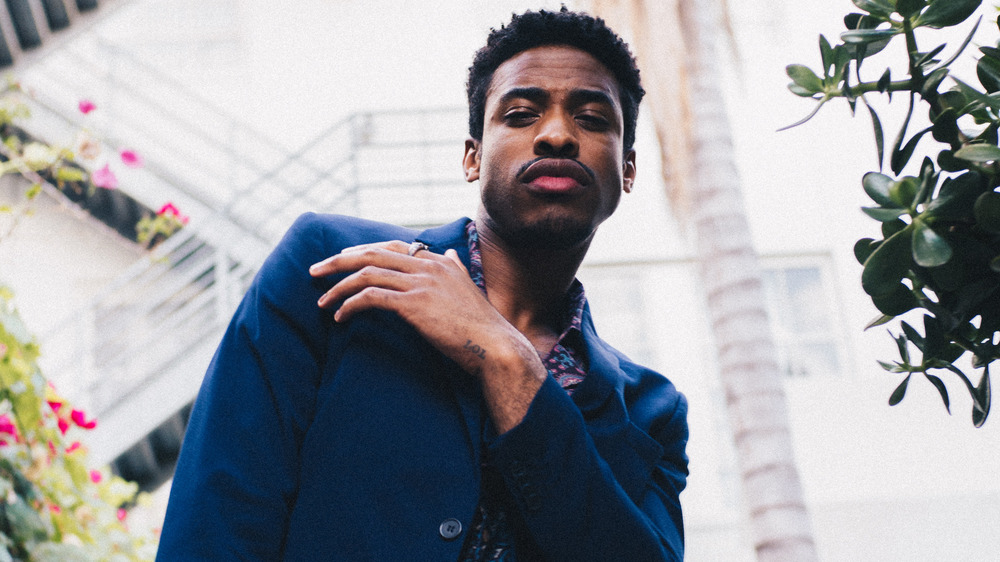 Allen Henson
You've been in a lot of popular TV shows already, including Pretty Little Liars, The Path, Grey's Anatomy, and Glee. What are some of the standout moments of your career?
You know what, they've all been so different. As you named each one of those shows, they're so different. So, that's kind of the gift. That's been the standout, that I've been able to jump around and not be necessarily put into a specific niche. I liked that I've been able to be a chameleon as far as the genres of shows ... Ooh, it's a complex answer. So I'm going to try to make it simple. For the acting side of it all, honestly, the one episode of Grey's Anatomy, and the full season of The Path, those were liberating for me as an actor. And then just for a standout, entertaining moment, obviously Glee was just fun to do — singing, dancing. And then there was actually a show I did on CW called Star-Crossed. And it only lasted a season, but I love sci-fi stuff, and a lot of people don't know that. And that kind of fulfilled my little sci-fi fantasies of aliens and all that stuff.
So you've gotten to do a bit of everything so far.
It's been fun, you know?
We were so sad when The Path got canceled.
Same! It's rare that my dad is a fan of a show I'm doing, because everything I do is typically, it's so teen-driven, and The Path was the first show that he was like, "Oh boy, I'm watching that show." He genuinely loved The Path.
Titus Makin has some incredible plans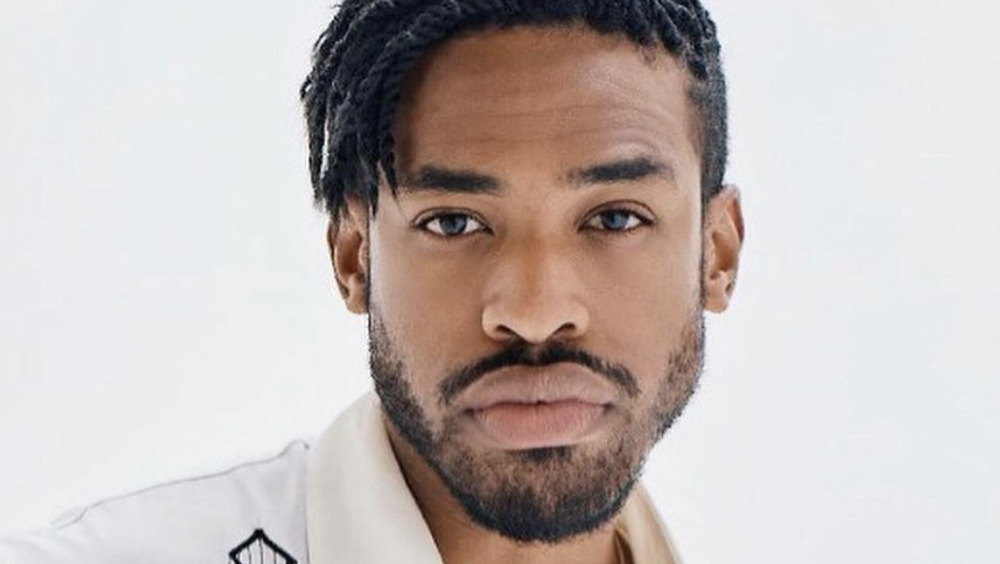 Rowan Daly
Who are your dream collaborators? This could be musicians, directors, other actors. Is there anybody you want to work with next?
Yes! I'm trying to narrow it down. Okay. I'm going to do one of each category. You know, I've got to give like a full spectrum answer. Musician. I'm going to say two, Andre 3000, Anderson .Pack. No! I take it back. Pharrell Williams, boom. For real. Cause I want him to produce ... done. 
Actor? That's so hard to get one answer, I'm going to give two. Will Smith, Chiwetel Ejiofor. One of those two.
Okay. And then director, or actually a writer, random as you didn't ask this, but writer, I would love, love, love to work with Aaron Sorkin. I love how he writes, or, the gentleman ... he wrote Euphoria ... Levinson! Sam Levinson. Yeah, love how he writes. Love his eye. Also that movie [Malcolm and Marie] with Zendaya, and [John David] Washington. 
Along with Season 3 of The Rookie, do you have any other projects on the way?
I finished Butterfly Ali's first EP. So, that will be coming out. We're going to start releasing singles starting next month from that. And then the full EP should be out sometime later during the summer. And I'm excited about that. We shot three music videos for it, there's some visuals coming forward as well. So, Butterfly Ali EP coming soon.
But you need the COVID to go away so you can go on tour.
Right? I love live performing and it eats me alive that I can't do it right now.
The Rookie Season 3 returns for new episodes on ABC on March 28, 2021, at 10/9c.