The Truth About The Strange Madonna Photoshop Controversy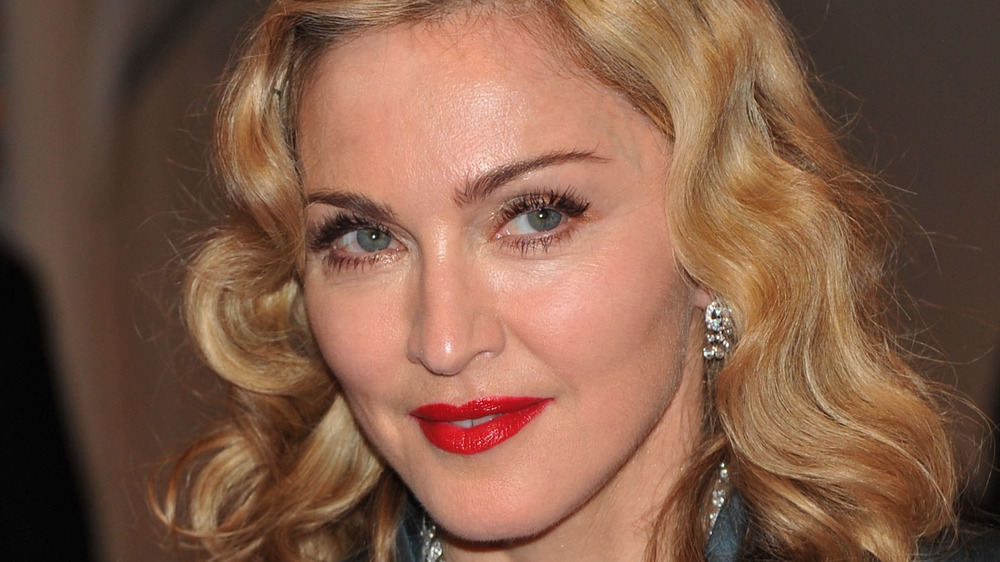 Stephen Lovekin/Getty Images
Madonna has enjoyed a successful career that is still going strong after three decades. Throughout the years, the singer has been known to reinvent her image. This time, however, some fans think she may have taken things to a new extreme.
On May 1, 2015, Madonna shared a photo on Instagram that saw her wearing a Joy Division band tee, a black-and-white patterned skirt, and black boots. She appeared to be sitting on a bed while sporting a dark bob with a full fringe. "I look kewl," Madonna captioned the post.
In a recent TikTok video, user Amelia M. Goldie claimed that the "Like a Prayer" hitmaker had photoshopped her head onto Goldie's body. When talking to Buzzfeed in March 2021, Goldie admitted she "thought it was a joke" until she actually saw Madonna's post. "I tried to reach out via Instagram to her team twice, to no response," she said. "I [would] definitely laugh and say I'm flattered, but of course that I wish I was credited!"
Even though the video went viral, Madonna has kept the image on her feed and, as of this writing, has yet to respond in any way. Of course, the world of social media has had something to say about it.
The edited image received a very mixed reaction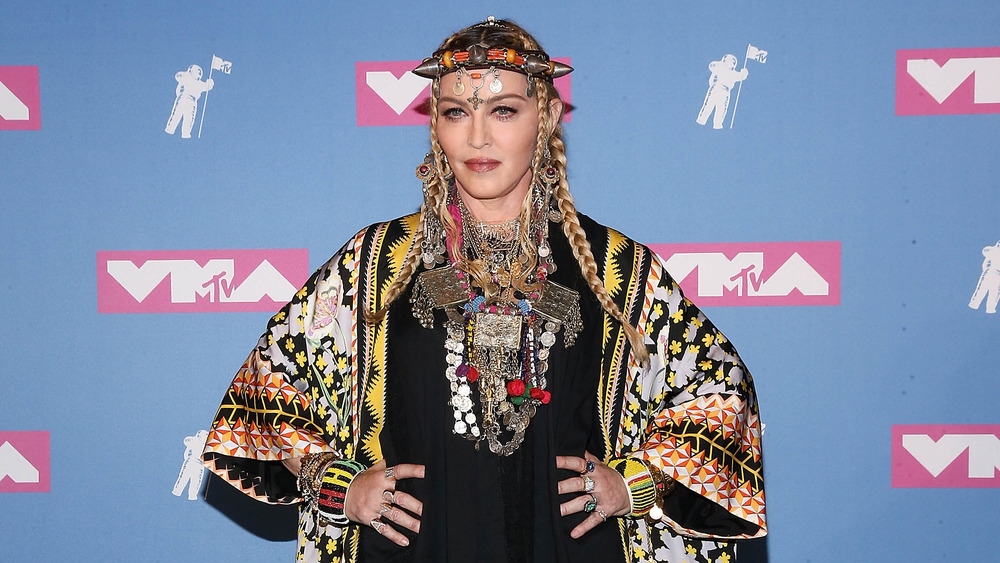 Paul Zimmerman/Getty Images
According to Page Six, neither Madonna nor her team has yet to respond to the claims that she edited her head onto TikTok user Amelia M. Goldie's body. Needless to say, the internet didn't need a response from Madonna to weigh-in and share their reactions.
"Not Madonna photoshopping her head onto another girl's body & not crediting the girl or admitting it is photoshop right after being offended for years that Lady Gaga had a song that sounds like her's..." one user tweeted. "how in the hell is madonna going to steal some girls photo and photoshop her head onto that girls body? ur old, accept it and get over it. its life!" another person shared.
Some fans came to Madonna's defense, with one account writing, "yeah but how do we know the other girl didn't photoshop herself onto madonna. what's the truth." Another user believes it could have been a fan edit that caught the pop star's eye. "Madonna obviously didn't sit and photoshop that. It's simply a fan edit she liked and reposted," they speculated. Until Madame X herself weighs in, we may never know the truth.