The Truth About Ivanka Trump And Arielle Charnas' Friendship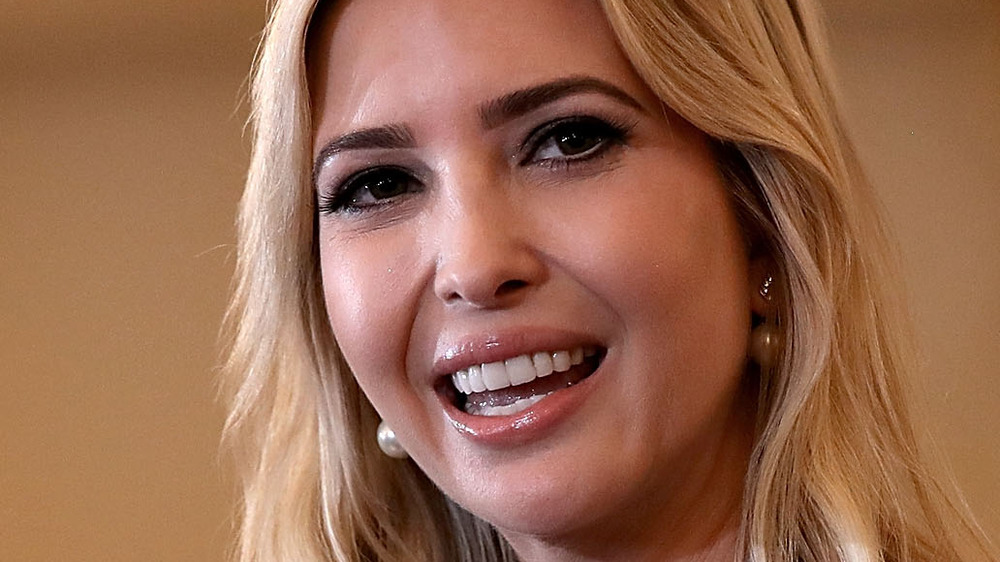 Win Mcnamee/Getty Images
Former first daughter Ivanka Trump and husband Jared Kushner have been soaking up the sun in Miami, Fla. after they left the White House, and it looks like they may have made some new friends. While their home in "Billionaire's bunker" is under construction, Trump and her family have been living on the beach and got spotted hanging out with @mamaandtata influencer Candice Miller, per Daily Mail. According to the outlet, the women live in the same luxury apartment building, Arte Surfside, along with Arielle Charnas, the face behind the Something Navy empire.
With Trump's controversial stint in politics, plus Charnas' run-in with scandal — including her COVID-19 test faux pas where she flaunted her early access to health care when resources were scarce — it sounds like the two would make fast friends since they know how it feels to be on the wrong end of public scrutiny. Although a journalist claimed they were "besties," a rep for the influencer said otherwise, telling the Daily Beast, "They have absolutely NEVER met," in an email. However, despite denying their friendship, their social media activity seems to suggest otherwise. Keep scrolling for more details.
Ivanka Trump and Arielle Charnas' children may have made fast friends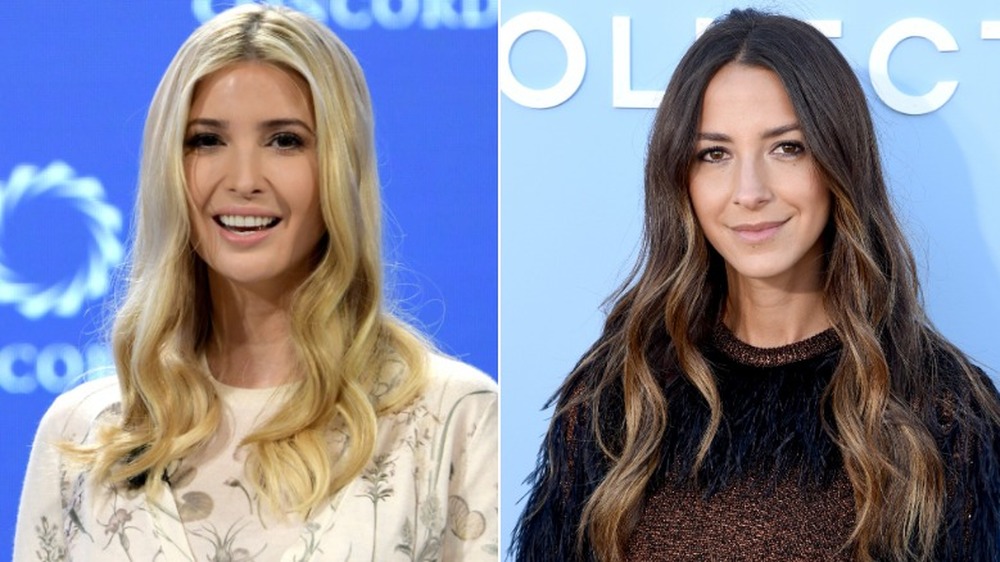 Leigh Vogel, Lawrence Busacca/Getty Images
Although Ivanka Trump and Arielle Charnas may be playing coy about their alleged friendship, there is no denying the similarities in their recent social posts. Outside from living in the same exclusive building that only holds 16 units, some of which are still vacant, per Daily Mail, the influencer's Instagram activity suggests their children may have become pals. 
In late February 2021, Charnas began showcasing her young daughter Ruby's relationship with her "boyfriend," whom she referred to as "Teddy." Coincidentally, Trump has a son named Theodore, the full name usually associated with the nickname "Teddy," and he is around the same age as Charnas' little girl. The Something Navy designer has been posting photos of Ruby and her mystery pal — however, she made sure to conceal the boy's identity, as well as a text conversation between the parents. She shared photos of the kiddos holding hands and even had cookies made that read "Teddy [heart] Ruby." 
Although we can't say for sure if Ruby's "Teddy" is the same as Trump's, we wouldn't rule it out.