The Real Reason Emma Watson Walked Off Seth Rogen's Movie Set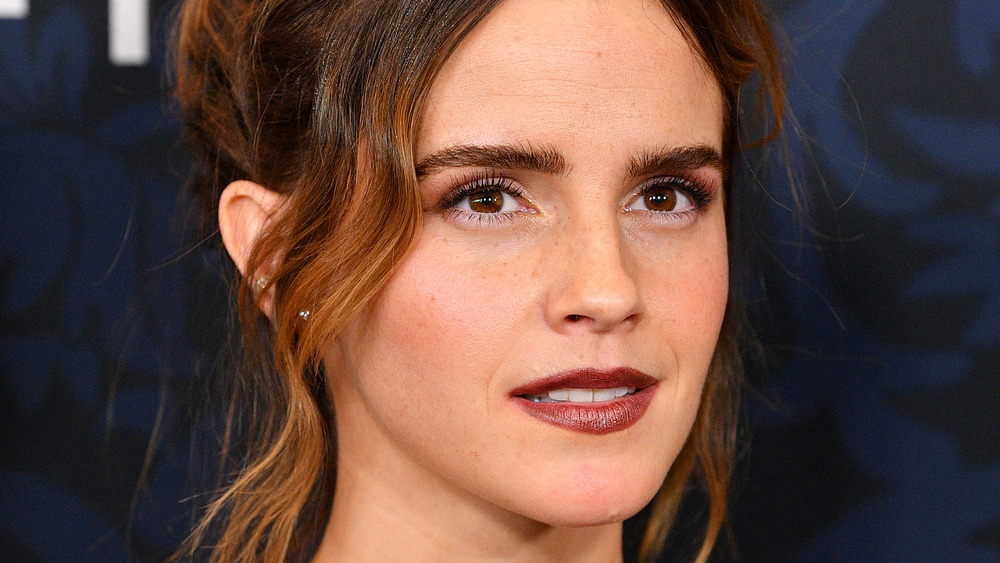 Dia Dipasupil/Getty Images
Seth Rogen has been making waves with the impending release of his new book, Yearbook, and the expansion of his weed business, Houseplant, into the United States — a drug for which Rogen does not hide his love. In fact, it makes an appearance in many of the movies his production company Point Grey Pictures makes, including 2008's Pineapple Express and 2013's This Is the End. While Rogen's inclusion of the drug has never seemed to be a problem with his co-stars before, there nevertheless has been some talk of fellow actors not agreeing with certain decisions that took place on his movie sets.
One such rumor involves Emma Watson, who made an appearance as herself in This Is the End, like many other stars in the film. The movie was set in a fictionalized version of Los Angeles and revolves around the stars' reactions to the apocalyptic end of the world, as prophesied by the Mayans. The rumor was that Watson stormed off the set because she did not like some of the film's content. But is that actually what happened?
Seth Rogen sets the record straight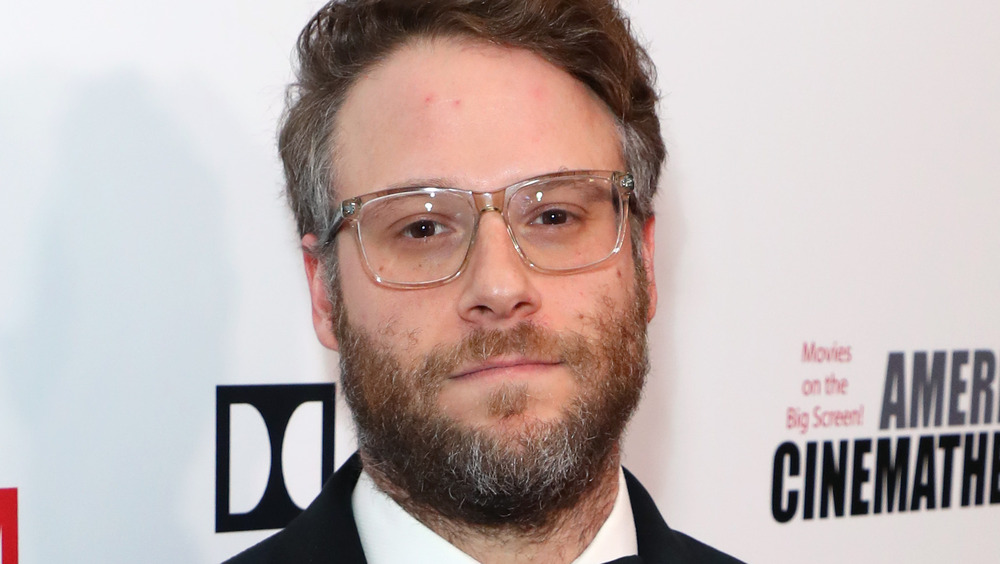 Joe Scarnici/Getty Images
Seth Rogen gave an interview to British GQ about his pandemic life, including the new book he has written, Yearbook. According to the publication, Yearbook is a memoir of sorts. While there are no great revelations about Rogen's success or struggles, he does talk about the experiences he has had with many different celebrities, including the controversial non-release of 2014's The Interview and how George Lucas might have inspired This Is the End.
One event he does talk about, however, is Emma Watson leaving the set of This Is the End. Rogen admitted that did happen, but it "wasn't as dramatic as it sounds," according to E! News.
According to Rogen, Watson walked off the set after she was set to film a scene involving Danny Masterson and Channing Tatum's characters. Masterson played a cannibal and Tatum was his pet, leather-clad and leashed. Watson was uncomfortable with the material and decided she no longer wanted to be involved in the filming. But in the end, there were no hard feelings, the actor said.
"I don't look back on that and think, 'How dare she do that?' ... It was not some terrible ending to our relationship. She came back the next day to say goodbye. She helped promote the film. No hard feelings and I couldn't be happier with how the film turned out in the end."