Tarek El Moussa Proves He Still Has A Good Relationship With Christina Haack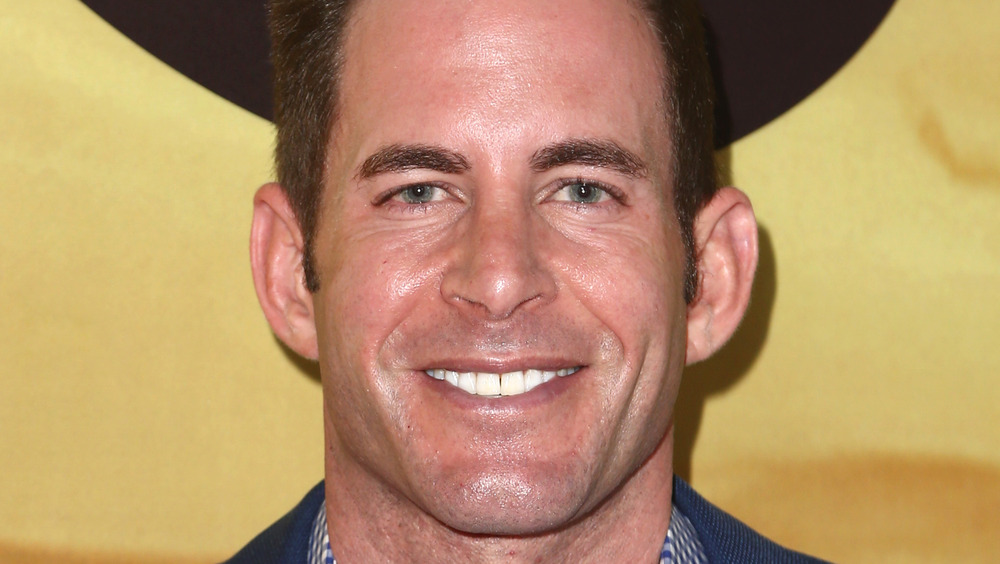 Tommaso Boddi/Getty Images
Tarek El Moussa and ex-wife Christina Haack (also known as Christina Anstead or Christina El Moussa) arguably had one of the most high-profile divorces in reality TV history when they announced their split in December 2016 after seven years of marriage. The two confirmed in a statement that there was a "misunderstanding" before they went their separate ways, stating (via People), "Like many couples, we have had challenges in our marriage. We had an unfortunate misunderstanding about six months ago and the police were called to our house in an abundance of caution. There was no violence and no charges were filed."
More details later emerged about what went down between the two. People cited officials as confirming police responded to a call for a male in possession of a gun. A witness claimed they saw Tarek "run out of his back door" and "jump over his back fence" while Christina was "crying and shaking." Tarek was said to have headed to a hiking trail but was "compliant and cooperated with deputies" and returned home with the responding officers.
Since then, both have moved on from their marriage. Christina married British TV personality Ant Anstead in December 2018, but they split in September 2020. In January 2021, she changed her name from her married surname of Anstead to her maiden name of Haack on Instagram, while Tarek got engaged to Selling Sunset's Heather Rae Young in July 2020. Keep reading for more on Christina and Tarek's relationship post-divorce.
Christina Haack poked fun at Tarek El Moussa on Instagram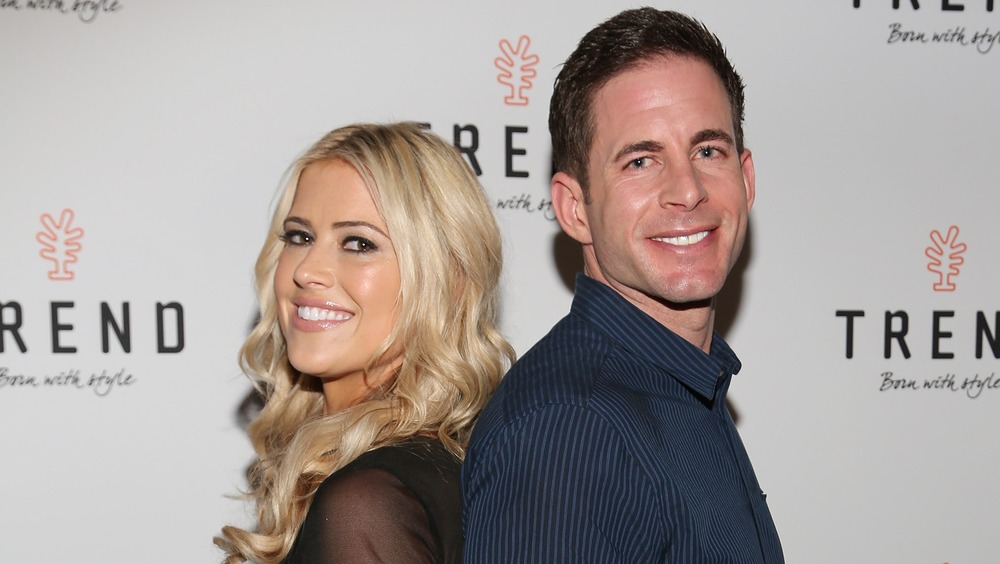 Alexander Tamargo/Getty Images
Former couple Tarek El Moussa and Christina Haack got playful on social media on March 26, 2021, as they proved they are still very much on good terms. In a video posted to Christina's Instagram Stories (via People), the two can be seen walking down the street together on a sunny day as she poked a little fun at her former husband for his choice of outfit. Tarek rocked a black baseball cap, bomber jacket, and boots, with what appeared to be khaki pants.
"Do you know who you look like? Ice Ice Baby," Christina — who appeared to be filming the clip — quipped from behind the camera, comparing him to rapper Vanilla Ice. Tarek then got a little cheeky as he turned around and smiled, telling his former wife, "I look like the best you ever had." Christina clearly saw the funny side, as she let out a giggle. She wrote on the clip that her ex was "the new vanilla ice" and tagged his account, while Tarek reposted the video to his own Story.
Christina and Tarek share two children together, 10-year-old daughter Taylor and 5-year-old son Brayden. Since their divorce and subsequent romances with other people, the former couple have remained close and even kept on filming new episodes of their popular HGTV series, Flip or Flop. These two really are showing us what it means to be friendly exes.