What Michael Jordan's Daughter From Space Jam Looks Like Today
Space Jam caught the imagination of children and adults alike when it was released in 1996, and continues to live on as part of the '90's zeitgeist. The animated/live-action crossover film starred Michael Jordan as a fictionalized version of himself that gets recruited by members of the Looney Tunes to play a basketball game for their freedom. Veteran actors Wayne Knight, Theresa Randle, and Bill Murray made appearances alongside a bevy of NBA players including Larry Bird, Charles Barkley, Muggsy Bogues, and more.
The film is still discussed decades later, but Murray took issue with how his character is remembered. "People forget that I got the assist on the game-winning basket," the actor joked on Jimmy Kimmel Live in May 2020. "I stole the ball. I made the pass. I got nothing. I wasn't even interviewed after."
The studio constructed a full-sized basketball court and weight-training facility for Jordan to use while on-set filming. Appearing on the Flying Coach with Steve Kerr and Pete Carroll podcast, the Caddyshack actor spoke about watching the Bulls legend play with fellow NBA stars on that famous court. "I was never invited into that game, but it was fun to watch that game," Murray said (via Cinema Blend).
One of the lesser-known performers in Space Jam was the child actor who played the basketball icon's daughter, Jasmine Jordan. Keep reading to see what she has been up to since the movie was released.
Why Penny Bae Bridges left a career in acting
Michael Jordan's daughter in Space Jam was played by Penny Bae Bridges, a child actor who amassed a number of acting credits. Bridges had a string of TV and film appearances following her on-screen debut as Jasmine Jordan. Bridges appeared in an episode of Boy Meets World and was a series regular on the show Half & Half, where she appeared in 12 episodes from 2002 until 2004. 
Half & Half was the performer's last acting credit, as Bridges made a conscious decision to step away from acting. "I kind of got to the point where I was missing a lot of school, and I couldn't participate in sports," she told the HuffPost in 2016. "And I guess I just wanted to feel like I was a normal teenager." The former child actor told the HuffPost that she had intended to return to acting, but found it difficult once she had a son. Bridges found a career working in a salon and still pursued artistic endeavors on the side.
Years later, Bridges still would get recognized for her Space Jam role. "To be able to be a part of something that affected so many kids and so many people in my generation, I get a lot of satisfaction out of that," she said. "I feel like it was the peak of child history of the '90s kids."
Keep reading to see if the actor would reprise her role as Michael Jordan's daughter in the sequel.  
Penny Bae Bridges is up for the Space Jam sequel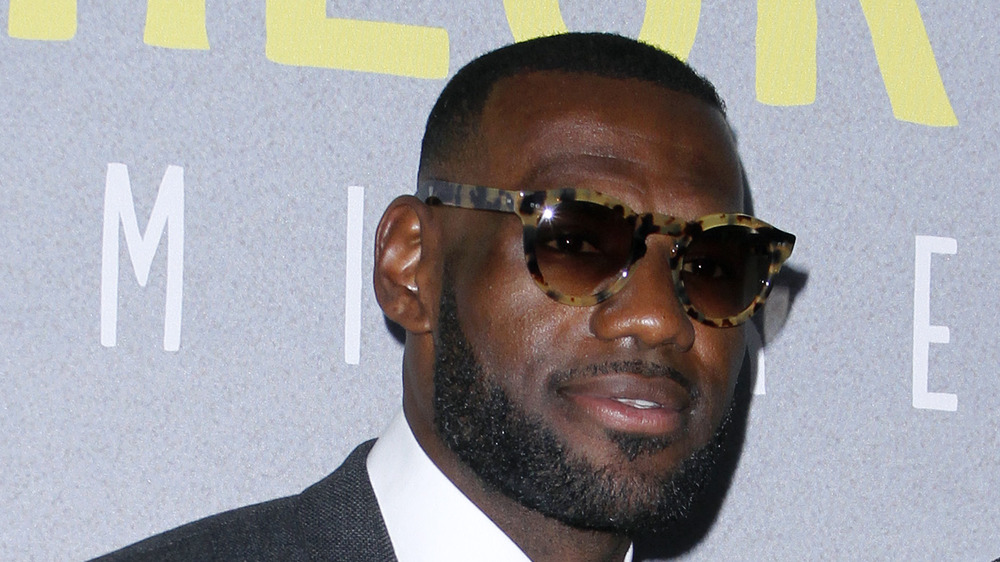 Donna Ward/Getty Images
For years a Space Jam sequel was rumored. Finally, Space Jam: A New Legacy was announced with LeBron James filling Michael Jordan's role as the titular character. As covered by Slash Film, the long-awaited sequel revolves around James' son being brought into the Warner 3000 "server verse" which leads to the NBA icon joining forces with the Looney Tunes characters to face off against the villainous Goon Squad on the basketball court.
Penny Bae Bridges was also asked if she would be interested in coming back to the big screen for the sequel. "I think it would be a good movie to do. Hey, maybe I can play [James'] girlfriend," she told the HuffPost. The former child actor had hoped for a cameo in the sequel. "No. I haven't heard anything, but I would be a little sad if I wasn't cast at least somewhere," she revealed. 
NBA fans love debating whether LeBron James is a better basketball player than Michael Jordan, but when it comes to movies the sequel's director, Malcolm D. Lee, said there is no contest. "Space Jam: A New Legacy is a better movie than Space Jam," the director told Entertainment Weekly in March 2021. "LeBron's got that going for him."