Brie Larson's Real Name Isn't What You Think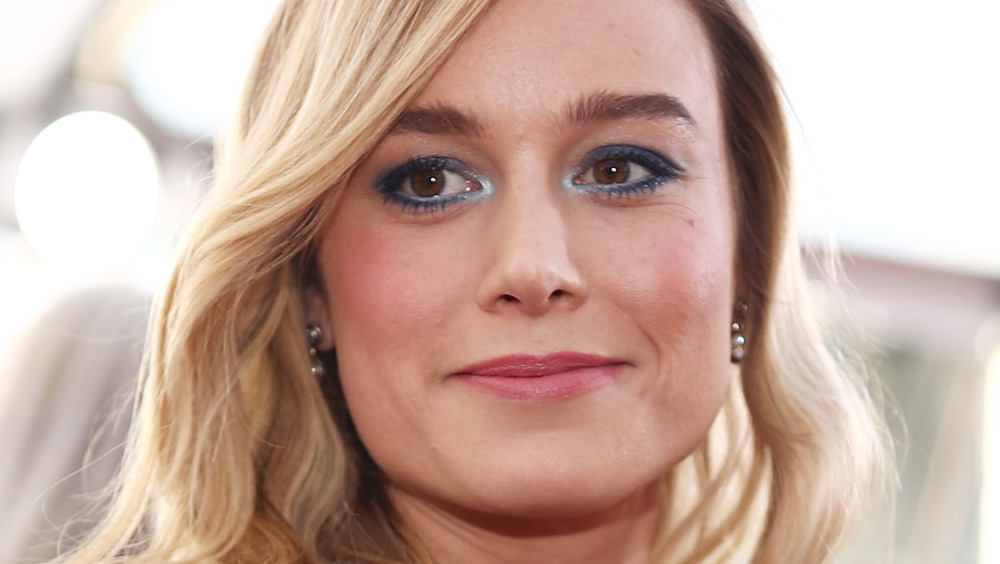 Christopher Polk/Getty Images
Brie Larson seemingly became a household name after she won Best Actress at the 2016 Oscars for her performance in Room. Since then, she has cemented herself as an A-List actor who can lead and break records in a variety of films. Larson won over Marvel fans in 2019 as Carol Danvers in Captain Marvel, a film which broke the Guinness World Record for the highest-grossing female-led superhero movie of all time. It's clear that Larson loves what she does and is not afraid of expectations.
Larson began her career as a child star. In fact, she got her first acting gig on The Tonight Show with Jay Leno when she was 7 years old. "They liked what I did so they kept bringing me back," Larson told current Tonight Show host Jimmy Fallon during an episode of the late night program in 2017. Producers of Leno's show did not only discover Larson, but indirectly inspired her to change her real name to the moniker we know now. Read on to find out the story behind her name change.
Brie Larson's real name was hard to pronounce so she changed it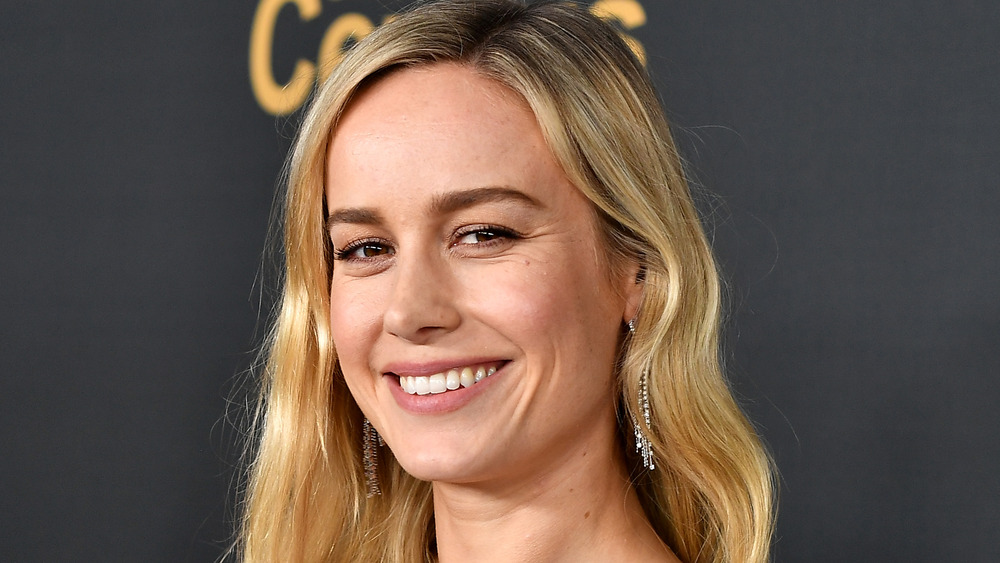 Paras Griffin/Getty Images
There are two version of the story behind how Brie Larson (born Brianne Sidonie Desaulniers) got her stage name, but both were rooted in practicality. "Well, my real name is hard to pronounce, and it just got extremely frustrating to correct people all the time," she told Glamour in 2014. "Plus, I never went by Brianne. It's a name you get called when you're in trouble!" Larson explained the surname she goes by is a family name from her great-grandmother.
The other story has to do with her cameos on The Tonight Show with Jay Leno, as mentioned previously. In 2015, Larson recalled on Jimmy Fallon how an American Girl doll she held as a prop in Leno's skits inspired her to change her name. "The doll is an American [Girl] doll, Kirsten Larson, and my last name is French and very hard to say," Larson explained to Fallon after he showed her a clip of fake commercials she did on Jay Leno (via Today). "I was so sick of it, so as a result I was like, 'I'm changing my name! I'm changing it to Larson so that Kirsten can be in our family!'"
It's obvious that Larson made the right decision because her career has been unstoppable since her name change and we applaud her kid self for having good instincts.