The Strange Reason Meghan Markle Is Furious At A Former Friend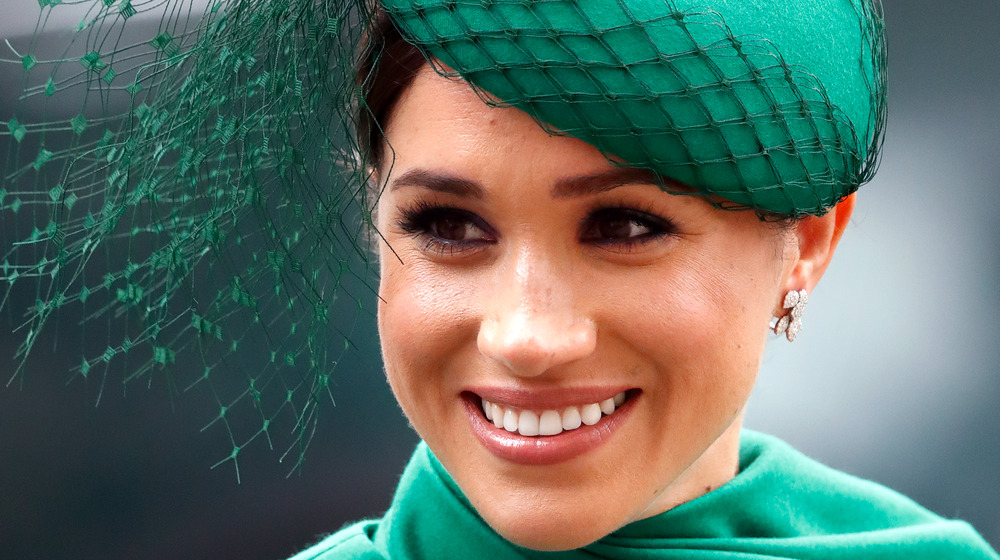 Max Mumby/indigo/Getty Images
You know what they say: Keep your friends close and your enemies closer. But according to a report from The Daily Mail on March 27, 2021, Meghan Markle isn't heeding this sage advice. In fact, the outlet claimed that she has reportedly cut ties with a frenemy who wronged her. 
The news follows in the wake of Megan and Prince Harry's bombshell interview with Oprah Winfrey on March 7, 2021, in which the couple painted an unflattering picture of what went on behind closed royal doors. From revealing that she had been treated poorly by the British tabloids because of her race, to opening up about her struggle with suicidal thoughts, the Duchess of Sussex didn't hold back when it came to airing her grievances.
Likewise, celebrities weren't shy in voicing either support or criticism of Meghan and Harry. The no-holds-barred interview wasn't about making friends, but it definitely showed the royal couple who their real friends are. So, while we're on the topic of friendship, what did Meghan's former friend do to make her so mad? And will the pair be patching things up anytime soon?
Meghan Markle found out the hard way about her friend's true feelings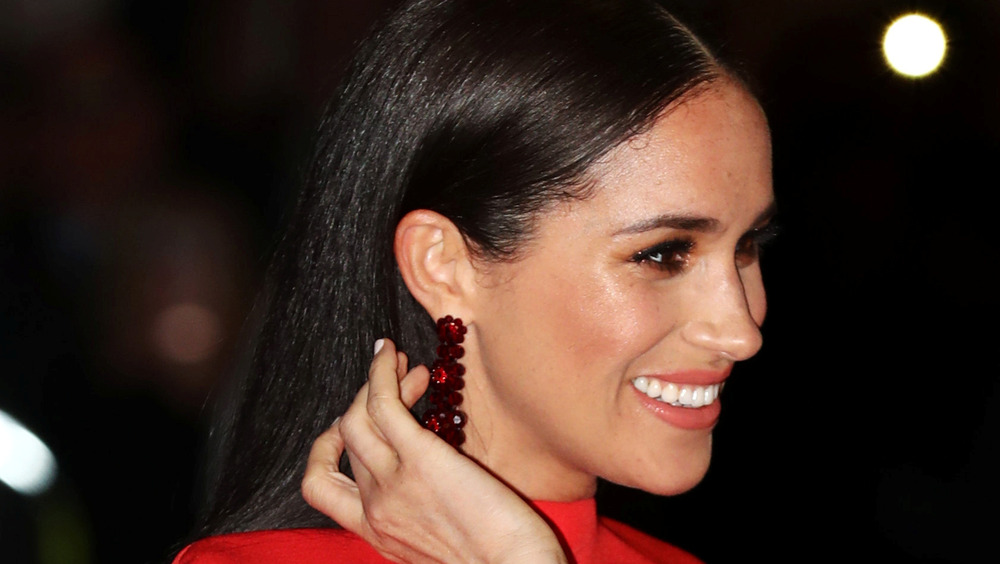 Wpa Pool/Getty Images
An insider quoted by The Daily Mail spilled the beans on a text exchange mix-up, explaining that Meghan Markle's one-time British friend recorded a WhatsApp voice note complaining about Meghan's liberal use of emoticons — and then accidentally sent it to the duchess!
"God, Meghan is so annoying with all her emojis, she keeps sending me all these emojis," the voice note supposedly said. Unsurprisingly, this "friend" is "mortified over the incident," the source told The Daily Mail. "After all, it's hard to claim someone else has played a prank when it is so obviously your voice on the recording." Any warm feelings have since "soured" and "the pair have drifted apart," the outlet added. Wow! Who knew that something as innocuous as excessive smiley faces could cause so much ill will?
Meghan also appears to have fallen out with other friends from her acting days, including stylist Jessica Mulroney. To be fair, marrying a prince and moving to London to live in a palace has a way of reshuffling one's priorities! The Daily Mail insider revealed Meghan isn't the only one whittling down friends, and that Harry no longer speaks much to Jack Mann, one of his oldest bros.
Hopefully, the duke and duchess will be able to make new friends now that they're living stateside and have quit royal duties for good.