Madonna's Latest Photos Are Turning Heads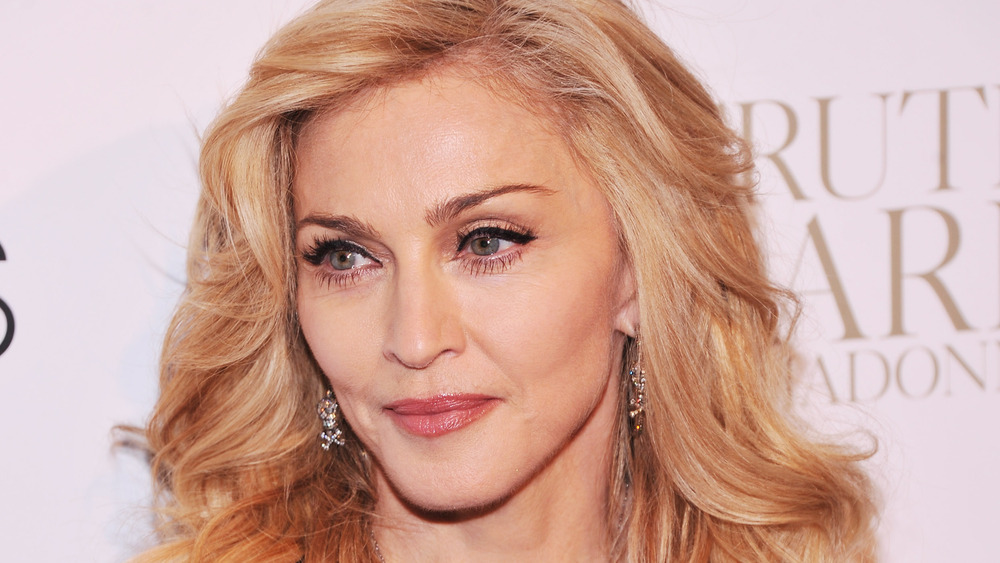 Stephen Lovekin/Getty Images
Madonna has been making waves in the industry for so long that it comes as no surprise that she has been given the title of the "Queen of Pop." With a large number of hit songs and albums under her belt, she is without a doubt one of the most famous stars on the planet. With that being said, she obviously has millions of followers on Instagram and knows how to keep people talking after all these years.
In her March 28, 2021 Instagram post, the "Don't Tell Me" hitmaker shared three images within one upload that have not gone unnoticed. Madonna stunned in a lacy, black bra and panties that appear to have a floral pattern on them. The singer paired the ensemble with black thigh-high socks and a hat. In true Madonna fashion, she looked very glam and accessorized with jewelry. In the first shot, she took a selfie of her leaning forward, while sitting on what seemed to be a stool. In the next image, Madonna was captured laying down, while taking the snap from a higher angle. In the third and final frame, she was photographed from a higher angle once again on the stool. 
"And Now For A Moment of Self Reflection..............Madame [X]," Madonna captioned her post. Being the famous and impactful woman that she is, Madonna's upload caused quite the discussion among fans.
Madonna's post caused quite the mixed reaction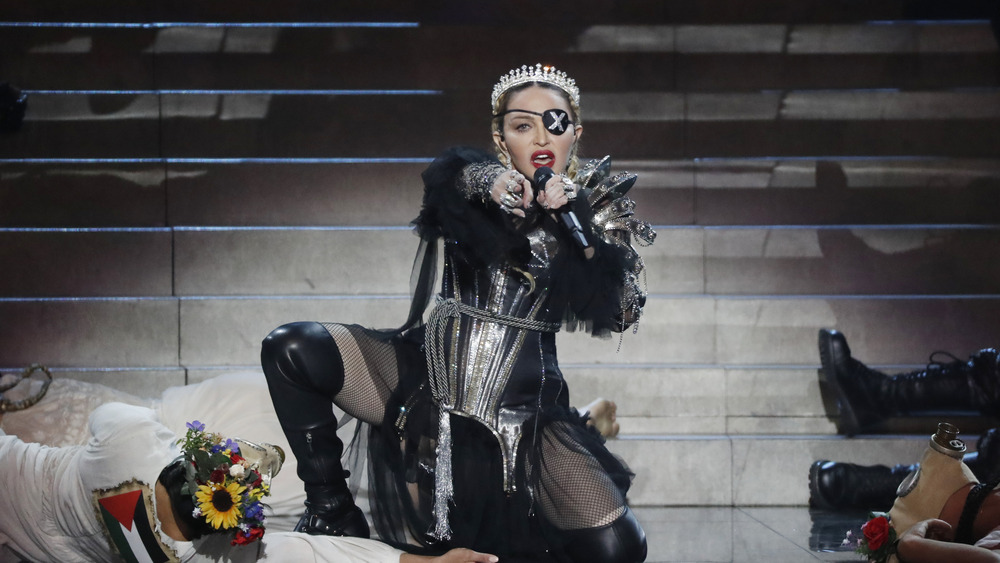 Michael Campanella/Getty Images
In the span of 18 hours, Madonna's Instagram post racked up more than 925,000 likes and more than 25,000 comments, proving to be quite popular with her 15.7 million followers. The upload has caused much discussion since it went up and has received a mixed reaction from fans.
"Sorry to say after a decade of following I'm stopping. I was a big fan, even bought a ridiculously overpriced VIP ticket to see you in London, but I'm now drifting away," one user tweeted, as Madonna posted the same array of photos to her Twitter account. "It's time she finds another way 2 be sexy. At 62 yrs old there's gotta be other ways to present herself that appeals to her fans. Her fans are all older people. It's very unlikely she has teenage fans so she doesn't have to dress like a teen. Call Diana Ross or Cher they'll help," another person shared. 
However, the response was not all negative, as some came to Madonna's defense, with one account writing, "imagine looking like that at 62 y'all can't relate (me neither)." Despite what anyone says, there is no denying that Madonna's fitness regime throughout the years has paid off. As long as Madame X is healthy and happy, that's all that matters.