Courtney Stodden Has Something To Say About Chrissy Teigen Leaving Twitter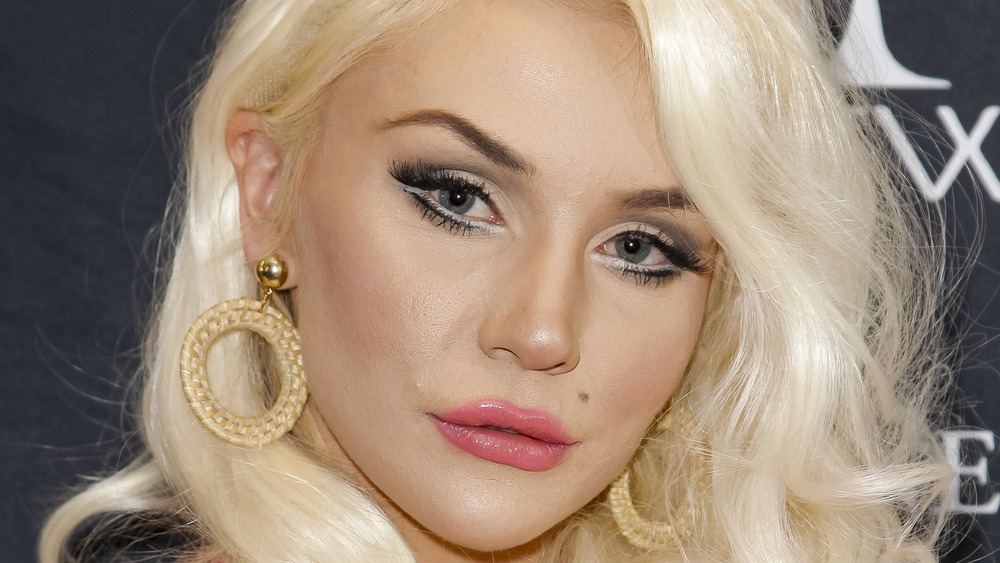 Tibrina Hobson/Getty Images
Supermodel and chef Chrissy Teigen is so well-known for her social media presence that Twitter once referred to her as "the unofficial mayor of Twitter." Media outlets routinely praise her for having "the best Twitter feed on the Internet," and for making people laugh out loud with her brutal honesty and penchant to troll just about anybody, even hubby John Legend. In late March 2021, Teigen hung up her social media crown, posting a series of tweets explaining her decision to quit Twitter. 
"Hey. For over 10 years, you guys have been my world," the model wrote in a since-deleted thread (via Insider). "My life goal is to make people happy. The pain I feel when I don't is too much for me. I've always been portrayed as the strong clap back girl but I'm just not." She continued, "My desire to be liked and fear of pissing people off has made me somebody you didn't sign up for, and a different human than I started out here as!"
Before parting ways with the platform, Teigen had amassed nearly 14 million followers, including high-profile accounts like President Joe Biden. The outspoken star had also drawn ire from conservatives and Donald Trump, who ended up blocking her. However, a new account from model Courtney Stodden reveals that Teigen may have done some bullying herself on Twitter. Here's what Stodden had to say.
Did Chrissy Teigen bully Courtney Stodden?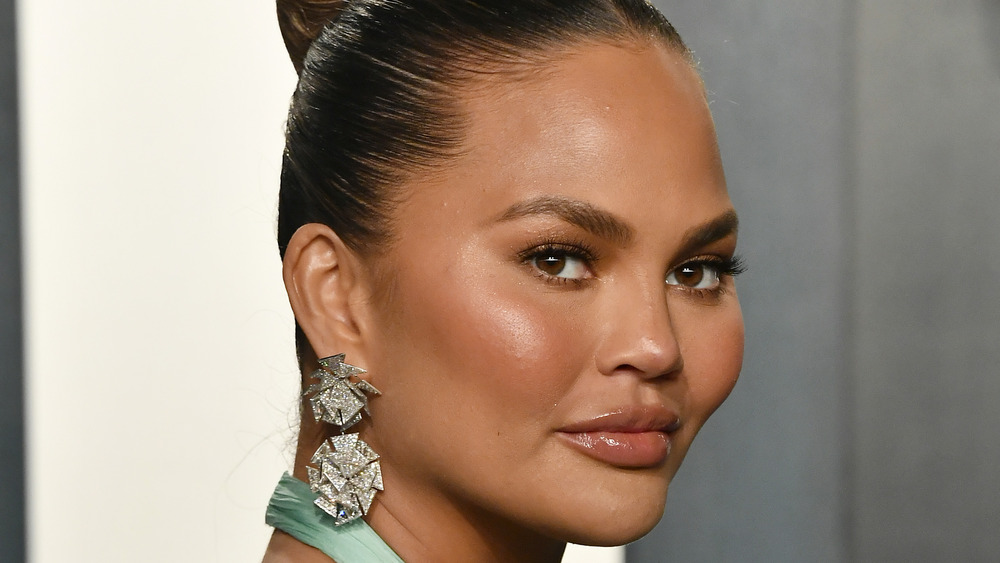 Frazer Harrison/Getty Images
Courtney Stodden considers the fact that Chrissy Teigen is leaving Twitter over nonstop negativity to be ironic, considering Teigen once allegedly bullied her — and apparently never apologized for it. "What a shame @chrissyteigen is leaving Twitter ... it's too "negative" for herrrrrr," Stodden captioned an Instagram post on March 26, 2021. The caption accompanied a screen grab of a 2011 tweet from Teigen, in which she wrote that, "saying courtney stodden's FB got shut down for being 'too sexy' is like saying the nazis were just meanies. As in, not quite." 
This appears to be only one of many posts targeting Stodden, who garnered lots of negative attention following her 2011 marriage to actor Doug Hutchinson, according to TMZ. For further context, Stodden was 16 and Hutchinson was 50 years old at the time of the marriage. In 2012, Teigen directed a tweet saying "I hate you" to Stodden seemingly out of the blue.
Beyond her Instagram post alluding to Teigen's alleged social media bullying, Stodden hasn't said too much. On March 27, 2021, she reposted a tweet from a user who denounced Teigen's cyberbullying, following up on an earlier post about mental health in which she wrote, "Bullying can leave lifelong scars. Be kind." 
Indeed, these are wise words to live by!