Inside Cardi B's Hilarious Connection To Gia Giudice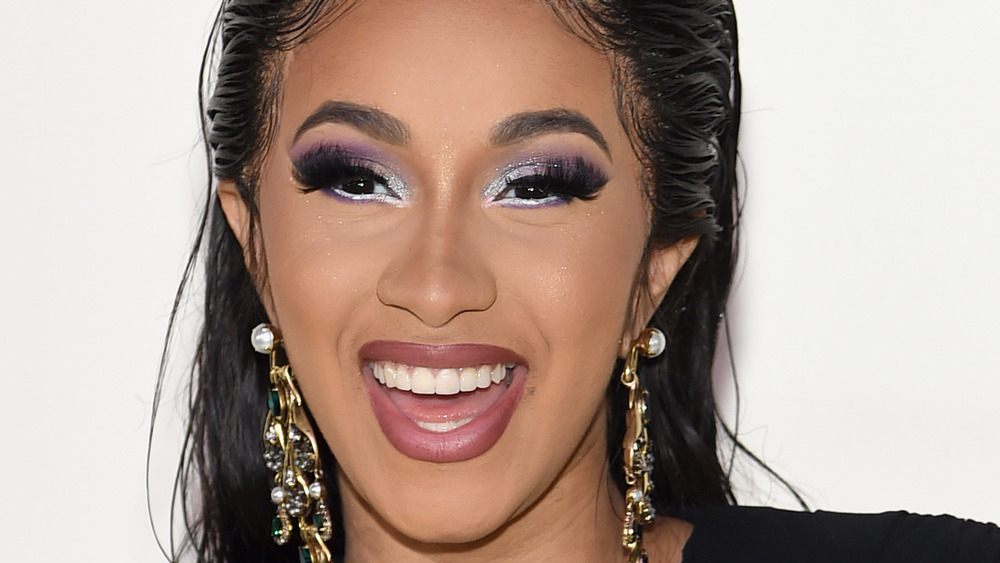 Jamie Mccarthy/Getty Images
What do a wildly successful female rapper and a reality star have in common? You would be surprised!
Cardi B is known for her outrageous songs and even more suggestive music videos, and she's currently tearing up the charts with "WAP" and "Up." Gia Giudice, on the other hand, has been a fixture on The Real Housewives of New Jersey since 2009 and enjoys dropping steamy selfies in her Instagram feed. She's no stranger to breaking it down on TikTok (via People) — this girl has been dancing for years!
The 20-year-old has been soaking up the sun in the Bahamas with her three sisters and dad, Joe Giudice. Her vacation got a major upgrade when she noticed a tweet from the rapper, referring to an iconic moment in RHONJ history. The tweet went viral and sent Bravo fans (and everyone else!) into a frenzy.
So, what exactly did this tweet say? Keep reading to find out.
Cardi B is obsessed with Gia Giudice's sad song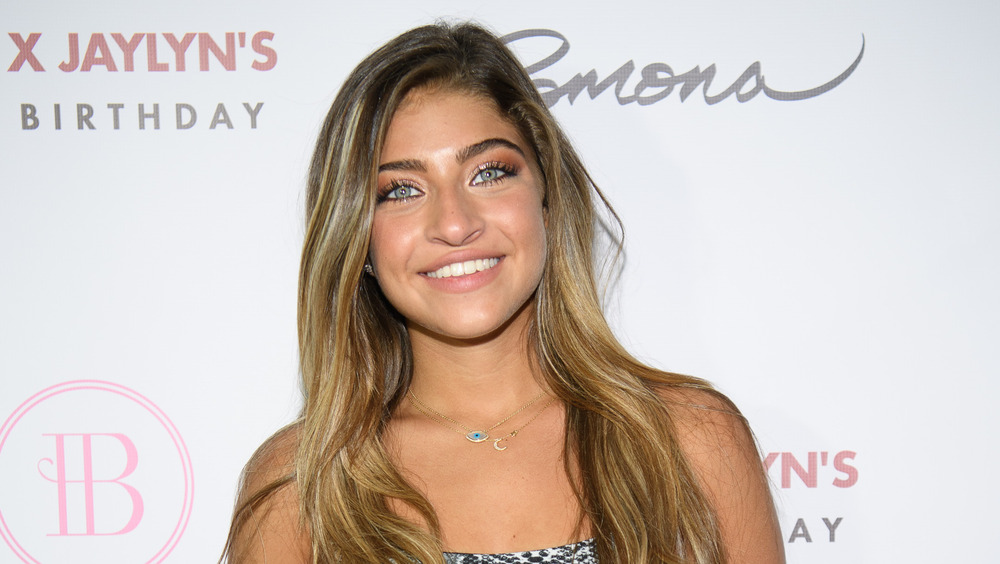 Dave Kotinsky/Getty Images
Cardi B almost broke the Internet when she tweeted on March 26, 2021, "Thinking about deleting this app until I drop my next little project ...but then again where I'm going to hear 'wakin up in the morning thinkin about so many things I just wish things will get better '?"
Gia Giudice went into a tailspin and we can't blame her. It's not every day that one of the biggest rappers of all time mentions you on Twitter! She replied, "this is unreal!! CARDI I'm in Bahamas let's meet up." Cardi didn't respond, but posted the clip on her timeline.
For those of us that need a memory refresh (or just don't watch Real Housewives of New Jersey), the song refers to Gia's feelings surrounding the feud between her mother Teresa Giudice and her uncle Joe Gorga (via Page Six). Their fighting played out during Season 3 of the Bravo show, and Gia needed a release. Who knew the song would continue to resonate 10 years later.
We hope a collaboration between Gia and Cardi is in the works!