The Truth About The Kelly Dodd And Lisa Vanderpump Dine And Dash Controversy
Paul Archuleta/Getty Images
Former Real Housewives of Beverly Hills queen bee Lisa Vanderpump is taking on another Southern California reality star: Kelly Dodd. 
Restauranteur Lisa has made her living wining and dining the Los Angeles elite, but it seems Real Housewives of Orange County's Kelly wasn't welcome at PUMP for years. Vanderpump Rules boss Lisa has struggled with keeping her West Hollywood hotspots open amid the COVID-19 pandemic, and her iconic eatery Villa Blanca shut its doors for good. "While saying goodbye to the location where we have actively served the Beverly Hills community for 12 years and employed hundreds of Angelenos, is a sad time for us," Lisa told the Daily Mail UK in July 2020. 
Of course, it doesn't help business when fellow Bravolebrities dodge the bill. In a March 2021 episode of Lisa's new series Overserved With Lisa Vanderpump, the RHOBH alum hinted that another Housewife got banned from her restaurants after allegedly not paying for a meal. In the clip, guest Tori Spelling asked if Lisa was referencing Kelly, to which Lisa claimed Kelly "kind of came into PUMP and didn't pay a bill." So how did Kelly respond to the on-air allegation? Keep scrolling to find out!
Kelly Dodd asked Lisa Vanderpump to 'clear up' the claims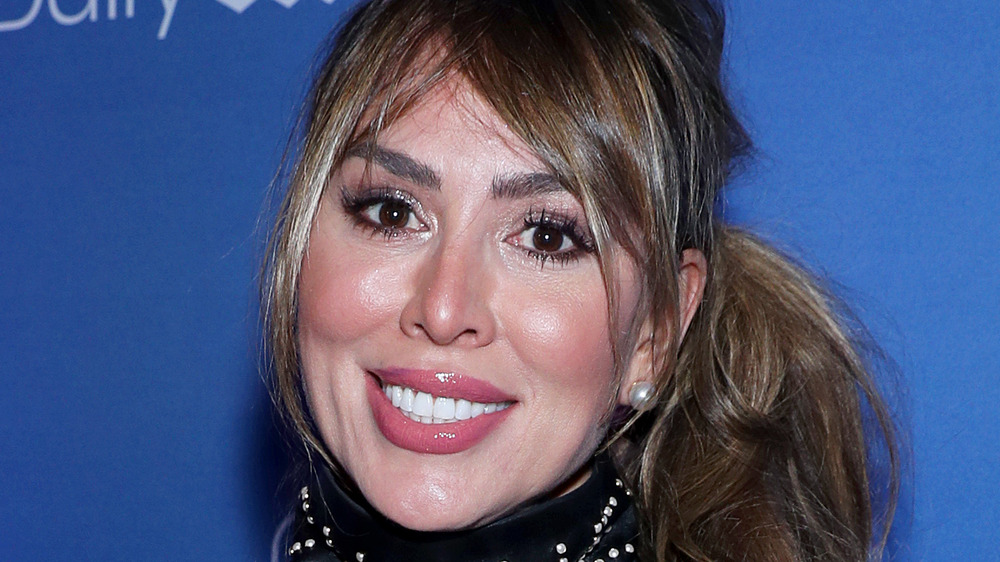 Bennett Raglin/Getty Images
Who's to say Kelly Dodd isn't a proper dinner guest? The RHOC star took to Twitter to prove that she did in fact pay at PUMP. "The receipts were saved in old text messages. I sent a photo of them to prove I didn't dine and dash despite the accusation from a fame hungry server looking for attention," Kelly claimed. 
In a since-deleted tweet, per Page Six, Kelly also showed a photo of the receipt with the caption, "Apology demanded! Sept 2016: The waiter didn't like that I asked for a separate check & spread lies about me." Kelly continued that it was costar Vicki Gunvalson's friends who didn't foot their end of the bill, and that the food and service "sucked" at PUMP. "Check your Yelp reviews. I wouldn't come back anyway," Kelly quipped, as reported by Reality Blurb. "No wonder Villa Blanca went under #revisionisthistory." 
Lisa apologized for the "confusion" on social media, and ultimately blamed her own staff. "You will be the guest of honor if you come next time," Lisa offered. Kelly didn't let up, writing, "Thanks for your apology. I'm just confused why you'd say I was banned when in fact I was the subject of false and defamatory allegations and cleared this up five years ago. I'd appreciate a post on your feeds to clear this up." Fans joked Kelly should appear on Overserved but perhaps revenge is best served cold.