The Real Reason Dr. Deborah Birx's COVID-19 Phone Call With Donald Trump Was 'Very Difficult'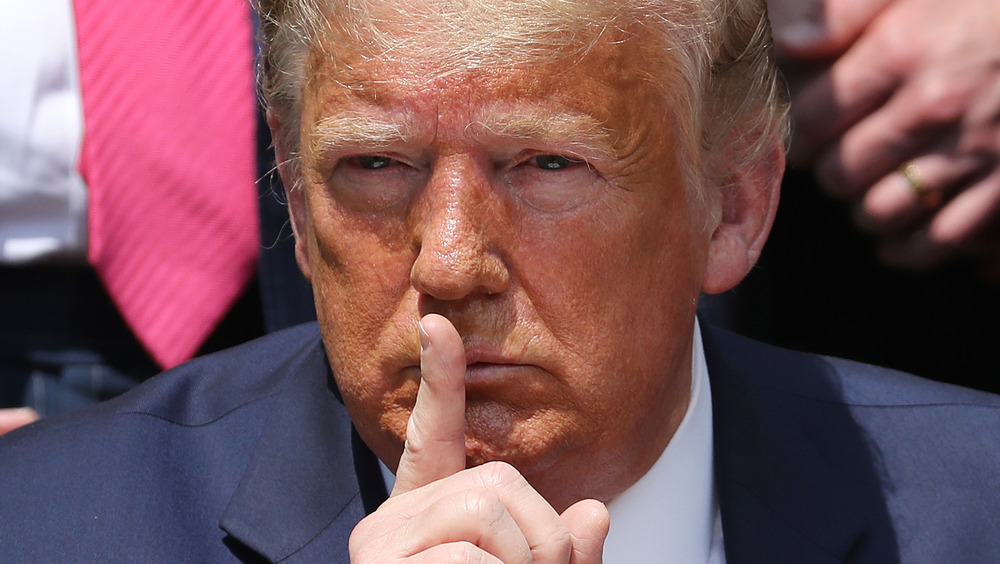 Chip Somodevilla/Getty Images
More than a year after COVID-19 first touched down on U.S. soil, some of the most high-profile figures behind former President Donald Trump's handling of the virus are coming forward. In COVID War: The Pandemic Doctors Speak Out, a lengthy and thorough CNN special report, which premiered on March 28, 2021, many of the medical experts who became the face of the battle against coronavirus spoke transparently. As CNN noted, these experts discussed how "the former administration grappled with how to handle the federal response and messaging surrounding the pandemic," as well as, per their own admission, they failed. 
While many viewers eagerly anticipated the possible bombshell insights of Dr. Anthony Fauci, who gained prominence for butting heads with Trump over his administration's decision to downplay the deadliness of the virus, another interviewee has made headlines for her equally eye-opening revelations. Dr. Deborah Birx — who took on the role as a coordinator on Trump's White House Coronavirus task force in February 2020 and stepped down less than a year later in January 2021 — provided her own parcels of insider intel about how the administration attempted to handle the coronavirus in its early phases. And as CNN and other outlets have reported, much of it seemingly centered on a single phone call between Birx and the former president. Read on to find out more.
Dr. Deborah Birx called her phone call with Trump 'difficult' and 'uncomfortable'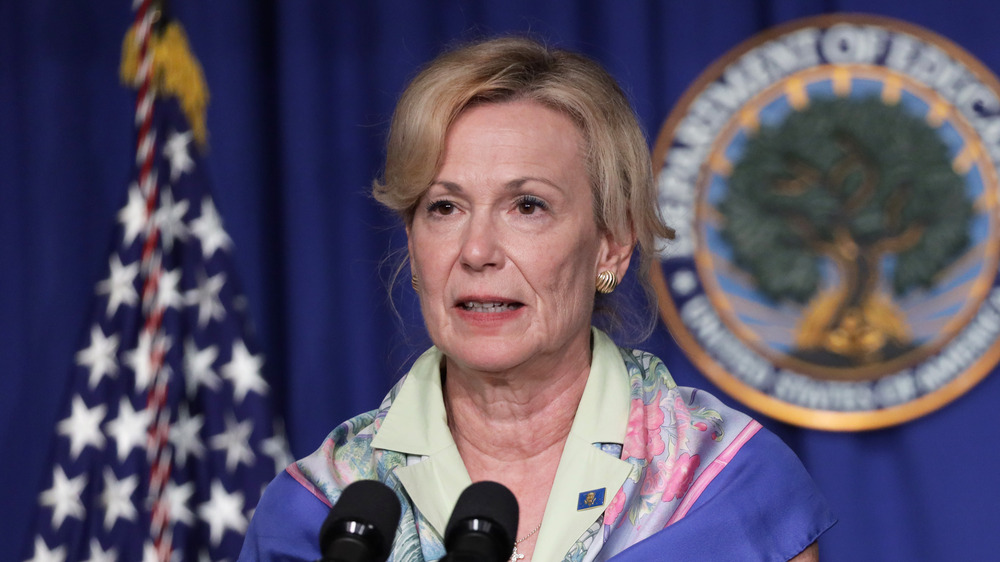 Alex Wong/Getty Images
In her interview with Dr. Sanjay Gupta in CNN's March 2021 special report, Dr. Deborah Birx opened up about a "very uncomfortable" phone conversation between Birx and ex-commander-in-chief Donald Trump. Per Birx (via CNN), the call itself — which she described as "difficult" and "very direct" — mainly concerned an appearance the former White House Coronavirus Task Force coordinator made in a CNN segment on August 2020, in which she publicly warned against what would become a massive spread of COVID-19. "That was a very difficult time, because everybody in the White House was upset with that interview and the clarity that I brought about the epidemic," Birx recalled in her interview with Gupta. 
Calling Trump's words during the conversation "very uncomfortable, very direct, and very difficult to hear," Birx then went on to say that while the administration's attitude at the time predated the first surge of coronavirus-related deaths, their refusal to change course signified a much greater worry.
She added that, overall, Trump "felt very strongly that I misrepresented the pandemic in the United States, that I made it out to be much worse than it is," she revealed (per CNN). "I feel like I didn't even make it out as bad as it was."
Dr. Deborah Birx isn't the only one who expressed criticism over Trump's COVID-19 approach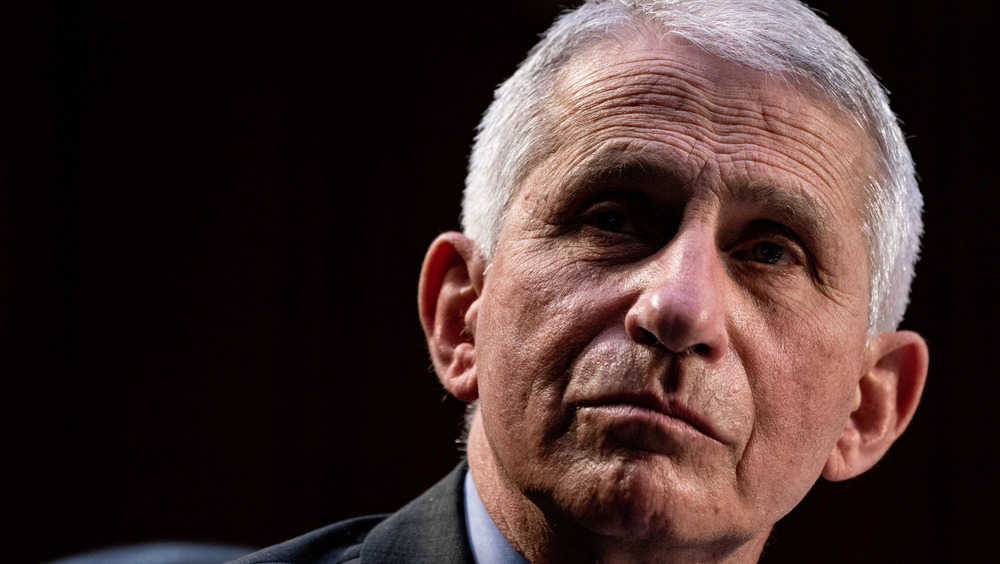 Pool/Getty Images
According to Dr. Deborah Birx, the handling of the ongoing coronavirus pandemic in the U.S. under the administration of Donald Trump — even in August 2020, after her controversial CNN appearance, in which she warned about the possible disastrous ramifications that COVID-19 could have on the country if not curbed — would have been understandable at the time. What ultimately followed after the initial surge, which contributed to roughly 100,000 deaths from the disease, however, was what inherently made for the disastrous fallout — namely, that Trump did not act according to science and did little to encourage Americans to follow prophylactic safety measures. 
"I look at it this way. The first time we have an excuse," Birx told CNN. "There were about a hundred thousand deaths that came from that original surge. All of the rest of them, in my mind, could have been mitigated or decreased substantially." 
Birx's account of Trump's attitudes towards the pandemic, even at its infancy, seemingly aligned with statements that Dr. Anthony Fauci also shared in the same documentary. Fauci stated that Trump continually ignored their task force's advice. As The New York Times reported on March 28, 2021, at that date more than 548,000 Americans have died from COVID-19, with over 30 million cases of the coronavirus reported across the U.S. as of the time of this writing, per the Centers for Disease Control website.