The Truth About The Bachelorette's Viktor Simco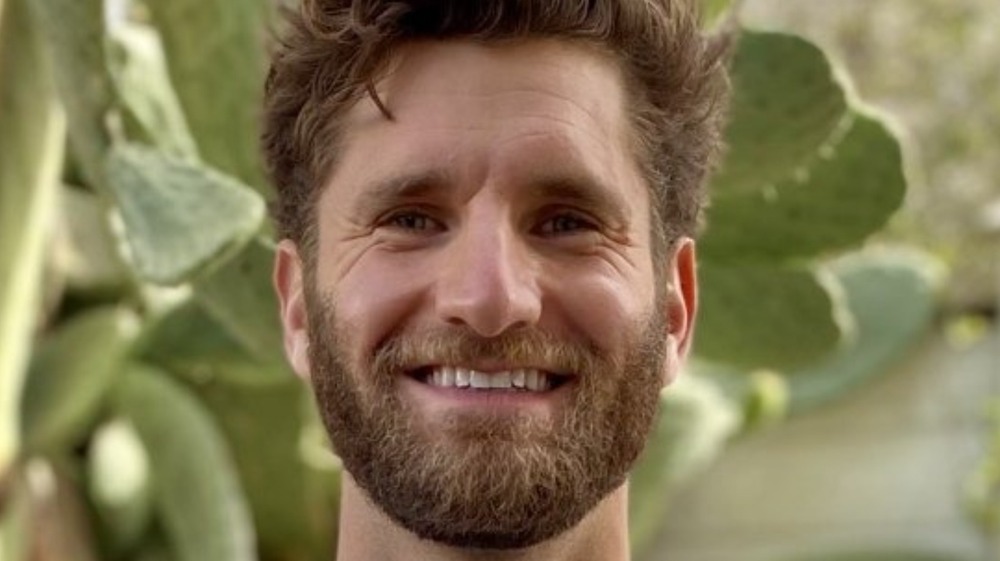 ABC
Leave it to Bachelor Nation to cast headline-grabbing men for Katie Thurston's Bachelorette season. After the announcement of back-to-back Seasons 17 and 18 of the hit women-led dating competition, the male contestants vying for marketing manager Katie's heart are already making waves. 
Per StyleCaster, Season 17 of The Bachelorette kicked off filming in March 2021 at the Hyatt Regency Tamaya Resort & Spa in Santa Ana Pueblo, N.M. So who do fans think is a frontrunner for sex-positive Katie's heart? 
It may be too early to tell, but Redditors are already clamoring for Galveston, Texas-based Viktor Simco to make it to the hometown dates. The 32-year-old real estate agent is also a "vet housing advocate and disaster relief volunteer," per his Instagram bio. Viktor quotes Psalm 73:26 in his profile: "My flesh and my heart may fail, but God is the strength of my heart and my portion forever."
So, what about Viktor has fans already wanting to see more? Keep scrolling to find out why he has a star-studded lifestyle!
Viktor Simco is rapper Riff Raff's younger brother
Bachelorette Katie Thurston may soon have a famous brother-in-law. Season 17 contestant Viktor Rimco is none other than rapper Riff Raff's brother. Viktor and Riff Raff, a.k.a. Horst Rimco, are especially close, and Viktor's Instagram page features snapshots of himself with celebrities like Will Ferrell and best friend Diplo. 
Viktor puts his family first and often shares snapshots with Riff Raff and his older sister living in Minnesota. He also thanks his mother for his outlook on life. "Mom succeeded in raising us in Texas & Minnesota, starting a multi-team cleaning service business, obtaining her doctorate in metaphysics, and becoming a spiritual wellness coach," Viktor wrote. "God bless all mothers who are leading by example for their sons & daughters to live a more positively impactful life." Sounds like he knows how to treat a woman! 
Viktor also lost his father, and he annually honors his late pop on his birthday. "A good friend who also suffered the loss of a parent told me the pain never really goes away," Viktor captioned in 2016. "That couldn't have been more true. It inspired me to live my life to the fullest and not let anyone hold me back." 
Viktor announced in March 2021 that he would be "taking a quick break from social media," but to expect him back online "relatively soon" following the unexpected death of his dog. Katie may be able to relate to a shared affinity for pets!