Bachelor Contestants Who Can't Stand Katie Thurston
The true Katie drama might 'never come to light'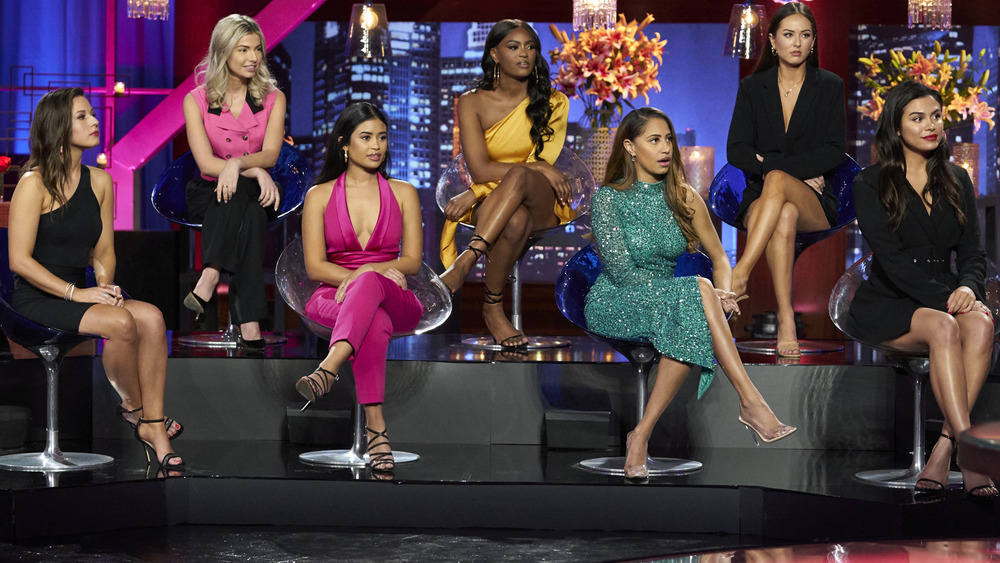 ABC/Craig Sjodin
So maybe Katie Thurston isn't as perfect as she seems. Despite her active social media blocks against body shamers, Katie may be needing a taste of her own medicine.  During the "Women Tell All" special, Katie claimed the backlash her co-stars received — including death threats — was "karma" for their actions on screen. Yet fellow Bachelor contestant Mari Pepin argued Katie's true colors weren't captured on TV. "There is a lot that is missing that unfortunately will never come to light," Mari reportedly wrote on Instagram, per Us Weekly. Mari also hinted that Katie was to blame, in part, for the season's drama.
"My comments to Katie had nothing to do with her bringing things to Matt — I commend her for standing up. My comments WERE to do with her mistreatment of Sarah [Trott] and subsequent switch up based on a discussion about their families (not altruism)," Mari concluded (via US Weekly). Chelsea Vaughn and MJ Synder applauded Mari's words.
Viewers got a better sense of Katie unedited during the "Tell All." According to TV Insider, Chelsea pushed Katie to not making sweeping judgments. "Everyone doesn't deserve the attacks that they received online," Chelsea stated. Katie dismissed her, calling Chelsea "blind" since she was friends with the other women. Serena Chew also voiced that she believed Katie "wanted to start a fire" by exaggerating bullying claims. 
It seems like Katie doesn't have too many fans from Season 25!