Who Is Eric Musselman's Wife, Danyelle Sargent?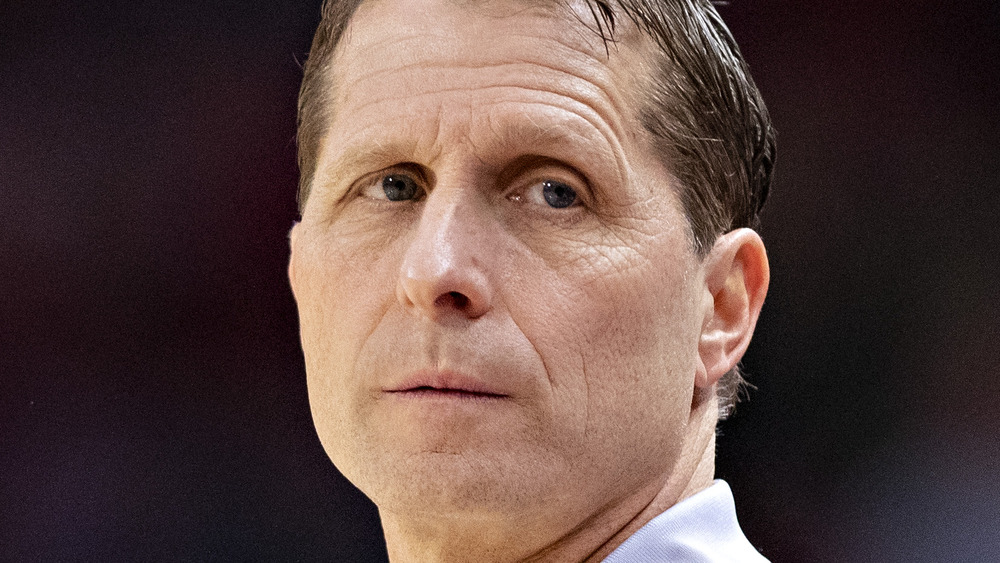 Wesley Hitt/Getty Images
Eric Musselman is one of the nation's top college basketball coaches, and he has the track record to prove it. The Arkansas Razorbacks coach had a successful first season with the program, leading his team to a 20-12 record. According to SB Nation's Arkansas Fight, the University of Arkansas hired him in 2019, and he has far surpassed nearly every single goal that the university expected of him. In the 2021 season, he led his team to the Elite 8, and his passion on the sidelines is evident in every game. The same season, he was also named a finalist for the Naismith Coach of the Year, per the NCAA. Prior to that, he headed up the Wolf Pack at the University of Nevada, where he earned plenty of honors. 
The coach's impact has been tremendous, and several young players that he's coached have raved about what a great man he is. "He probably got the hardest someone is ever going to get from us as a team, but you saw at the end it was really starting to come together. His energy was starting to be contagious," player Mason Jones said on SEC Radio (via 247 Sports.) He made me want to take basketball seriously where now...I am where I am."
And while Musselman is successful in his own right, so is his wife, Danyelle Sargent. Keep scrolling to find out more about the coach's talented wife!
Danyelle Sargent also made sports her career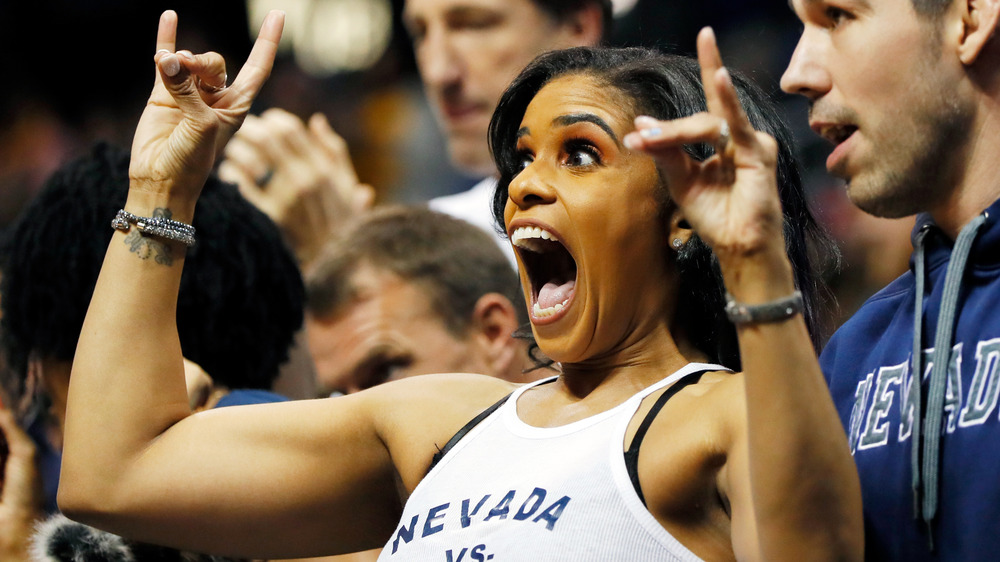 Kevin C. Cox/Getty Images
Sports runs deep in Eric Musselman's family. The highly respected coach is married to Danyelle Sargent, who also enjoyed a successful career in sports. According to the Arkansas Democrat-Gazette, Sargent worked as a reporter for a few major outlets, including ESPN, Fox Sports, and the NFL Network. The pair met in 2008 in Los Angeles, where Sargent was hosting a media panel. At the time, Musselman was in-between NBA jobs, and Sargent was at Fox Sports. "We ended up meeting afterward, and we talked, and one thing led to another," she dished. "Here we are 11 years later married with a little girl."
According to Sargent's LinkedIn profile, she graduated from Florida State University in 1999. Her first job out of college was co-hosting "The #1 College Sports Show," and after that, she showed off her acting skills, playing Melissa Wells on Comedy Central's Onion Sports Dome in 2011. Sargent infamously dropped an F-bomb when she was live on ESPN. Fans have viewed the YouTube clip over 400,000 times, and it seems safe to say it's earned a lot of attention for Sargent.
Sargent also has a pretty significant presence on Instagram and shares plenty of basketball-related behind-the-scenes peeks. It definitely seems like Sargent is her husband's biggest fan, and she attends plenty of games to support him. And given her background and knowledge of the sport, it's quite possible that she's doing a bit of coaching from the sidelines, too.