Who Is Andy Enfield's Wife, Amanda Enfield?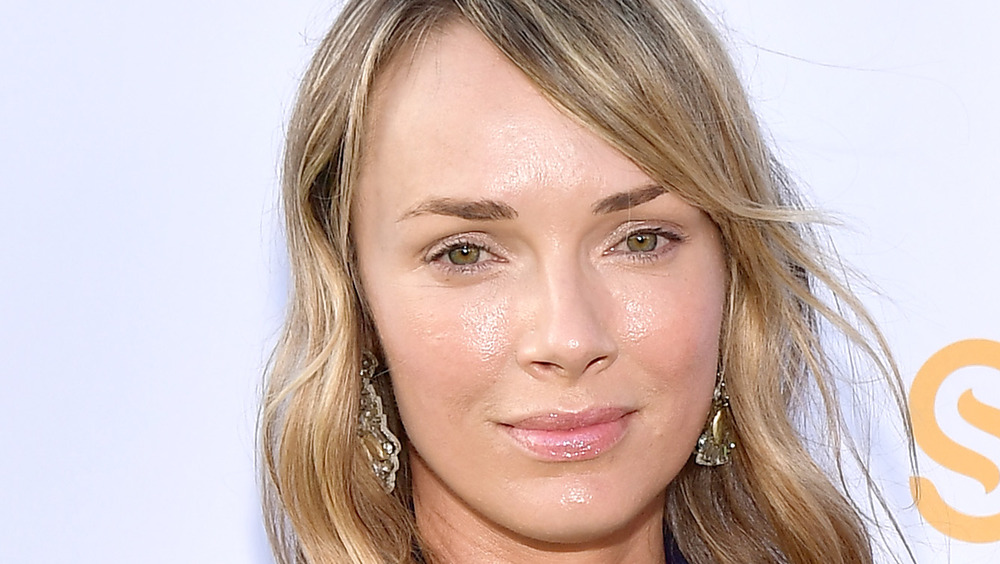 Matt Winkelmeyer/Getty Images
Many basketball fans are familiar with Andy Enfield, who serves as head coach of the University of Southern California men's basketball team, and has done so since 2013. An avid player himself, Andy has been deeply rooted in college basketball since his college days, per his USC Trojans bio, starting out as head coach at Florida Gulf Coast before settling down at USC and bringing the team a great deal of success.
As it turns out, a love of basketball makes for a happy marriage. At least, that's what Andy and his wife, Amanda Marcum Enfield, can easily say. According to USA Today, the duo met in 2003 when Andy gave Amanda a ride from New York to Boston so she could watch the Oklahoma State Cowboys play in the NCAA tournament. The two started dating shortly after, and within six months of that car ride, the two became engaged.
Though many people are familiar with Andy Enfield and his career, Amanda has had plenty of success of her own. Keep reading to learn more about Amanda Marcum Enfield and where you may recognize her from.
Amanda Enfield used to be a supermodel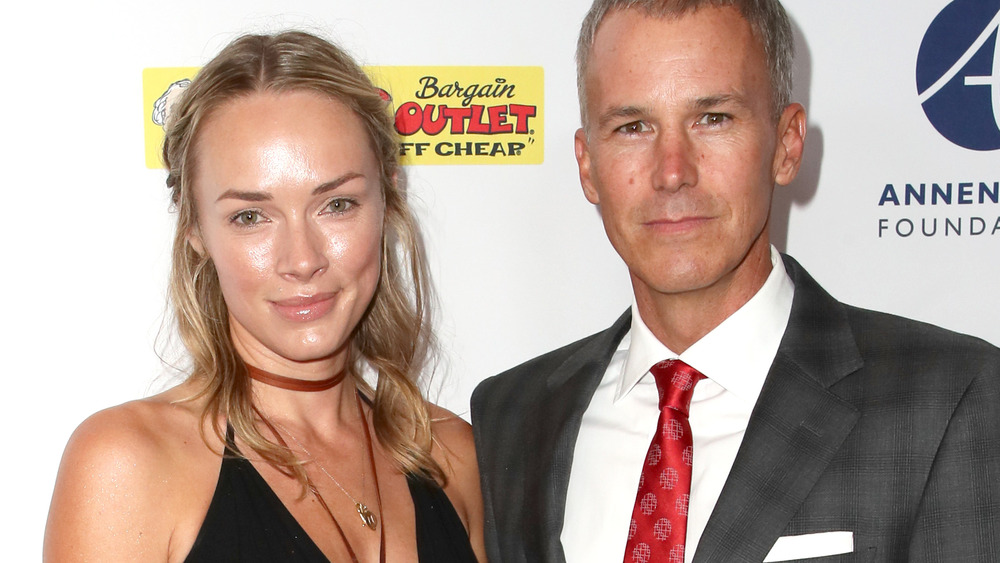 David Livingston/Getty Images
While Amanda Marcum Enfield and Andy Enfield no doubt share a love of sports, Amanda also had another passion at one point: modeling. According to Yahoo! Sports, Amanda graced the cover of many major magazines over her career, including Maxim, Elle, Vogue, and ads for Victoria's Secret. Despite her success in the industry, Amanda now embraces her life as a stay-at-home mom of three and basketball wife, and she has no regrets about leaving modeling behind. 
In a 2011 interview with Naples Daily News (via USA Today), Amanda offered some insight into her marriage and why she doesn't regret quitting modeling. "I'm happy with the choices I made," she explained, adding that "Andy keeps [her] laughing." "He's a great person to depend on, and he's a great friend and great father. Takes care of his family very well," she boasted about her husband, while noting that he's "entertaining and funny" but also "very responsible."
Andy and Amanda Enfield have been together for many years, and clearly the duo's initial bond over basketball has stayed strong over the years.