Here's How Much UCLA Coach Mick Cronin Is Really Worth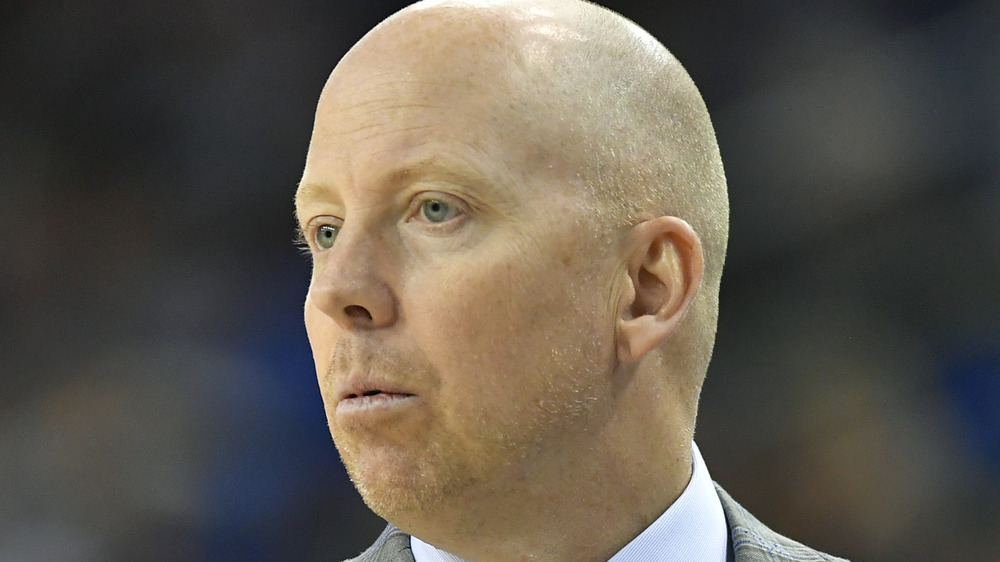 John Mccoy/Getty Images
Mick Cronin was one of the underdog candidates vying for the head coach spot at UCLA basketball in 2019. Following the firing of former head coach Steve Alfrod on New Year's Eve 2018, the university embarked on a three-month search for their next coach, according to Forbes. It was Cronin who then surprised the world of NCAA sports when it was announced that he'd be replacing Alford in April 2019. Cronin also made headlines because he was signing a six-year, $24 million contract with the Los Angeles-based school, becoming one of the 20 highest paid basketball coaches in the country. "I am incredibly humbled and honored to become the head coach at UCLA," Cronin said in a press release (via Forbes). "UCLA is a very special place with a strong tradition of excellence. To be able to join such a world-class institution is truly a privilege, and I can't wait to get started in Westwood."
Cronin may not have been UCLA's first choice, but he has a basketball coaching legacy that even the Pac-12 university couldn't ignore. As the head basketball coach for the University of Cincinnati Bearcats for 13 years, Cronin led the team to nine NCAA tournaments from 2011 to 2019. During his tenure at Cincinnati, Cronin helped revitalize the college basketball program that was "built upon toughness, tenacious defense and an all-out effort," according to UCLA Bruins. So with all that success, how much is Cronin worth?
Mick Cronin's net worth isn't certain, but basketball is his focus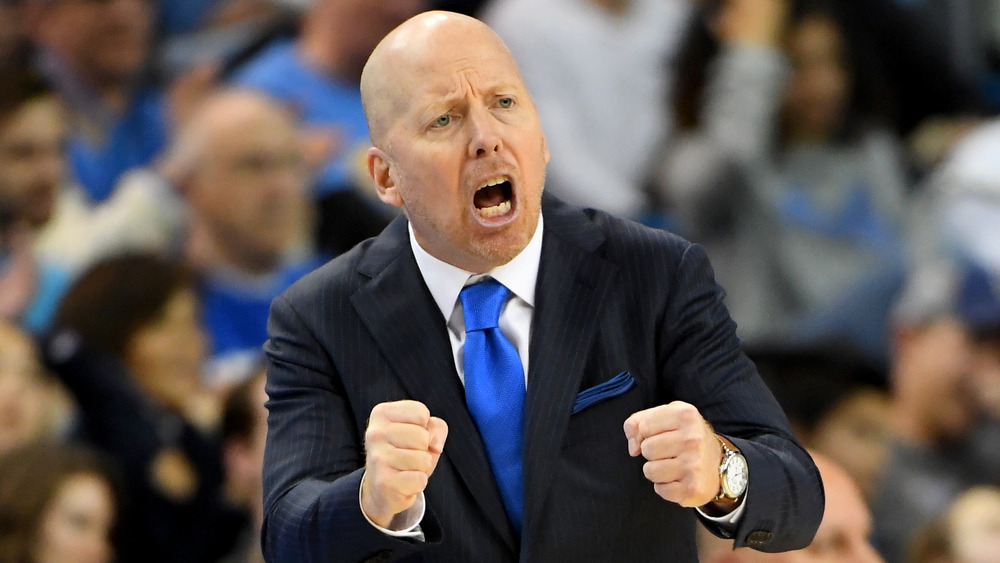 Jayne Kamin-oncea/Getty Images
Mick Cronin may have stunned the world of college sports when he was appointed as head coach of the UCLA Bruins basketball team in 2019, but his salary did not. As part of his deal with the university, Cronin signed a contract that allots him $4 million per year over a span of six years, totaling $24 million. Given his impressive record at his previous position as head coach for his alma mater's Bearcats with a mere annual salary of $2.2 million, Cronin's contract nearly doubled his last pay.
Knowing that Cronin's been provided the big bucks for his first six seasons at UCLA, it's safe to say that the school expects many wins from him and his basketball lineup. With his current track record at UCLA — Cronin's Bruins won eight games in the Pac-12 and are the only team to win three games during this year's NCAA tournament — Cronin is sure to see a pay raise in the future, especially if there's an NCAA Final Four spot and a potential championship win. 
While his net worth isn't certain, Cronin isn't dedicated to the money. College basketball is his passion. "The experience is second to none and I believe [NCAA hoops] is the best basketball development that somebody's going to get," Cronin said to USA Today in March 2021."That's just my belief. It doesn't mean that I'm right. Everybody's entitled to their opinion."