Here's How Much Arkansas Coach Eric Musselman Is Really Worth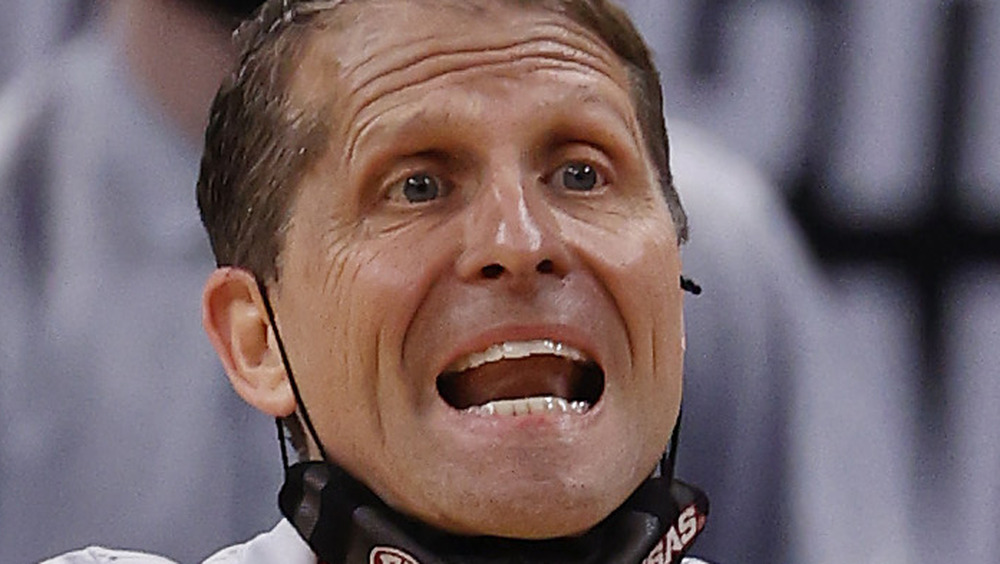 Jamie Squire/Getty Images
College basketball coaches make a lot of money, especially the ones who win. Enter Eric Musselman, head coach of the University of Arkansas Razorbacks since 2019. With three decades of coaching experience and more than 500 wins under his belt, Musselman is certainly an elder in the field. His official bio on the Razorbacks' website also reveals that, prior to landing at Arkansas, he was a head coach in the NBA, coaching the Golden State Warriors for two seasons and the Sacramento Kings for one.
In fact, coaching appears to run in Musselman's blood. He's the son of former NBA head coach Bill Musselman, who was known for his passion and intensity. "Defeat is worse than death," Bill once said, "because you have to live with defeat" (via The New York Times). According to Eric's bio, he and his father were the first father and son coaches in NBA history. And, as far as Eric's concerned, following in his father's footsteps has proven quite lucrative over the years.
Eric Musselman is having a great year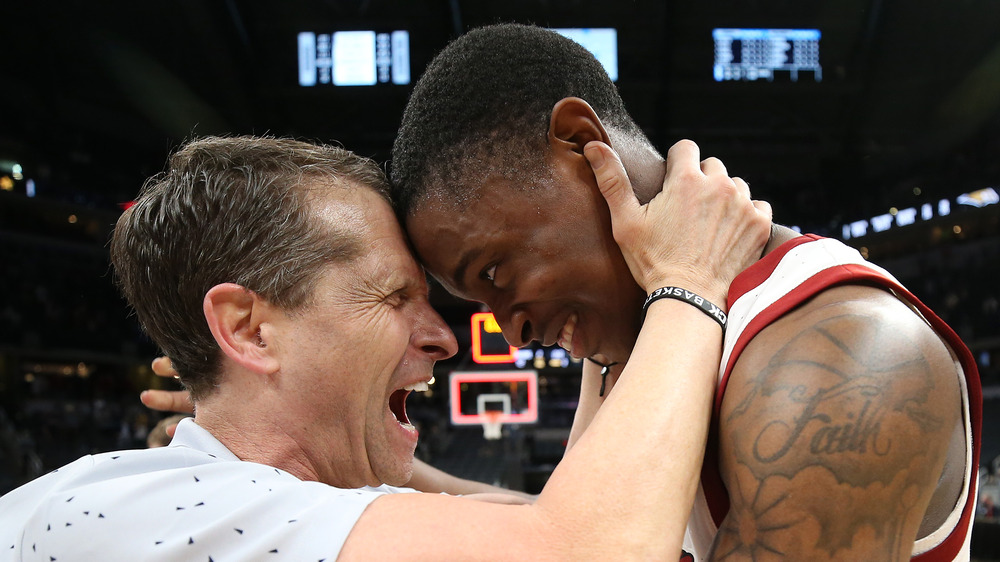 Jamie Squire/Getty Images
So just how much money does Eric Musselman make? Arkansas Democrat Gazette reports that Musselman's current five-year contract stipulates a yearly payout of $2.5 million, making him the 49th highest paid coach in college basketball.
This year, Musselman has made even more. "By reaching the NCAA Tournament, Musselman's current contract automatically has been extended by one year through 2025," reports the Arkansas Democrat Gazette. "By leading the Razorbacks to the Sweet 16, Musselman will receive a $250,000 bonus." And there is potential for that bonus to grow even larger. "Advancing to the Final Four would increase the bonus to $350,000, and winning the national championship would make it $500,000."
Musselman's bio states he is the father of three children, and is married to Danyelle Sargent Musselman. Danyelle previously worked as a sports anchor for ESPN, Fox Sports, and NFL Network, but is now a self-proclaimed basketball wife, according to her Instagram. And who could blame her? With a partner who makes that much money, why would anybody want to work?