Kim Kardashian To Testify In Robbery Case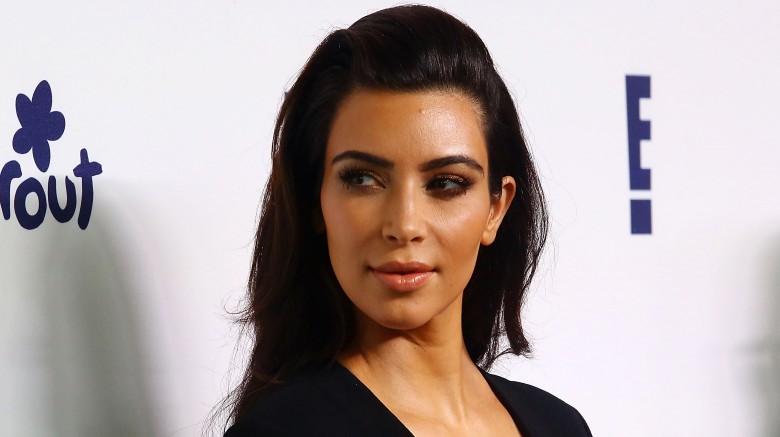 Getty Images
As Kim Kardashian jets off to Dubai for her first public appearance since she was robbed at gunpoint in France in October 2016, the list of suspects in the case is reportedly being narrowed down.
As Nicki Swift previously reported, Kardashian, 36, was held up at gunpoint in her Paris apartment in the early morning hours of Oct. 3, 2016. Robbers bound and gagged the reality star and left her in a bathtub, then made off with nearly $10 million worth of her jewelry, including her $4 million engagement ring from husband Kanye West, which sources claim may never be recovered.
People reported that it sounds like the robbery was somewhat of a family affair: there were five robbers who broke into Kardashian's apartment at the Hotel de Pourtalès in Paris, with one waiting in a nearby car. The suspect in the car is reportedly the son of one of the suspects who entered Kardashian's home. Several suspects are well-known by French police for their prior offenses, which allegedly include cocaine trafficking and diamond theft.
The Daily Mail reported that 10 of the 17 people arrested earlier this week remain in police custody at the time of this writing, including the five men who allegedly broke into the apartment. Kardashian's limo driver, Michael Madar, who was initially thought to have played a role in the robbery, was released Jan. 10, 2017 without charges, but his brother, Gary Madar, remains in police custody. The Mail reported that Gary is suspected to have allegedly provided details on Kardashian's whereabouts and movements to the robbers. A source told the Mail that a combination of security camera footage from nearby businesses, as well as DNA evidence from the scene and its surrounding areas, and mobile phone tracking led to the arrests. "The CCTV is of very poor quality, but body shapes can still be matched up," the insider said. "The telephone evidence is strong, as is the DNA. When faced with this kind of evidence it is very hard for suspects to say they were not present."
Kardashian's rep told the Mail, "These arrests...put an end to the outrageous speculation by some, who thought it was intelligent to pretend that this robbery was staged, or a publicity stunt organised by Ms. Kardashian...The money she lost during this robbery is not the only issue. Even though my client was not injured, this assault was very brutal and traumatic. Imagine yourself alone, at night, in front of armed people."
According to TMZ, when it's time to testify in the case, Kardashian may not need to return to Paris to attend court proceedings. French law permits a judge to travel to the victim to conduct interviews and "the alleged criminals don't have the right to cross-examine her, so everything can be done in private," the tab reported.