Serena Williams Reveals The Truth About Her Marriage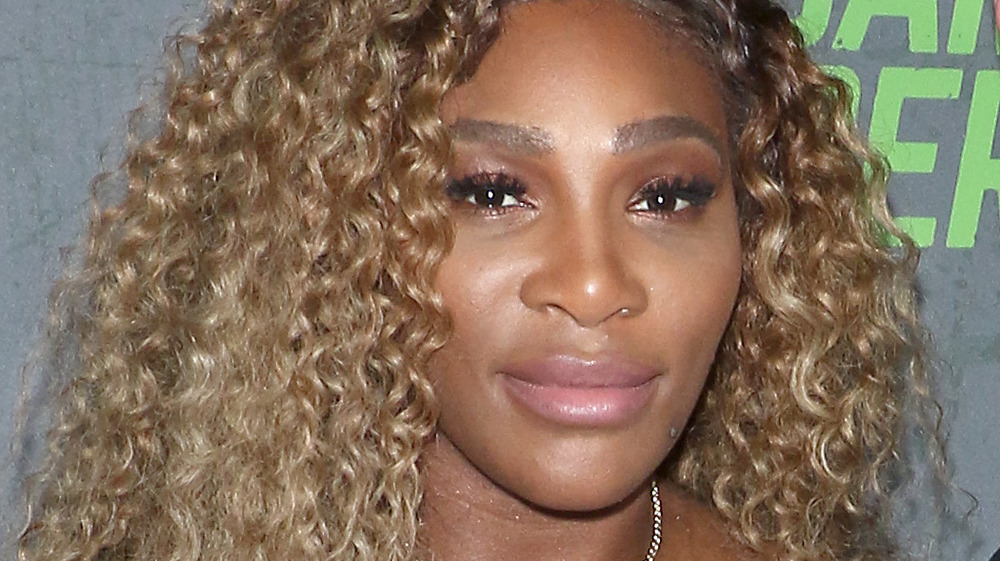 Jim Spellman/Getty Images
Serena Wiliams is best known for her moves on the tennis court, which have earned her four gold medals and 23 grand slam wins. And, since the birth of her daughter, Alexis Olympia Ohanian Jr., in September 2017, she has been incredibly open about the complications of her delivery and the struggles she has faced as a new mom.
The athlete shocked fans when she endured one of the worst losses of her career in the opening match at the Mubadala Silicon Valley Classic after giving birth, per USA Today Sports. She opened up about her struggles with postpartum depression in an Instagram post shortly thereafter. "I read several articles that said postpartum emotions can last up to 3 years if not dealt with," the mother-of-one wrote. She revealed that she felt like she was "not a good mom" and acknowledged the other moms that "deal with the same thing." She concluded the post by offering fellow mothers a message of support, writing, "I'm here to say: if you are having a rough day or week–it's ok–I am, too!!! There's always tomm!"
While Williams has become an advocate for working mothers since having her daughter, now she's opening up about her marriage to Alexis Ohanian. Read on to see what she has to say about married life with the Reddit co-founder.
Serena Williams says 'marriage is not bliss' with husband Alexis Ohanian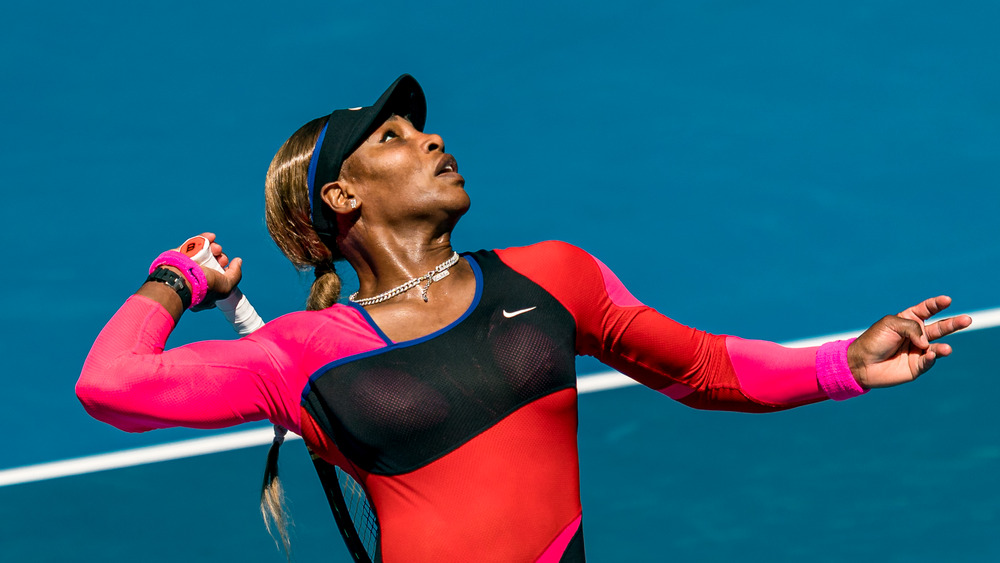 Andy Cheung/Getty Images
Serena Williams participated in Bumble's The Question Game and opened up about what marriage is really like, sharing her "deal-breakers" and offering some advice for those experiencing heartbreak.
When asked what the most surprising thing she learned about marriage was, Williams laughed: "Marriage is not bliss. But it can be if you work at it." Williams married Alexis Ohanian in New Orleans, La. shortly after having her daughter in November 2017. It was a star-studded wedding, with guests like Beyoncé and Kim Kardashian in attendance, per People.
She was also asked what her deal-breakers are in a relationship. "Definitely loyalty," she replied. "Well, not having it, that is." Williams was then asked to give advice to young women going through heartbreak. "Heartbreak is part of life," she explained. "Whether it be a loved one, a boyfriend or an animal, but time heals all wounds."
So, what has the tennis pro learned about love? "I learned that love is an amazing feeling. And if you have an opportunity to feel it, it's a special thing."